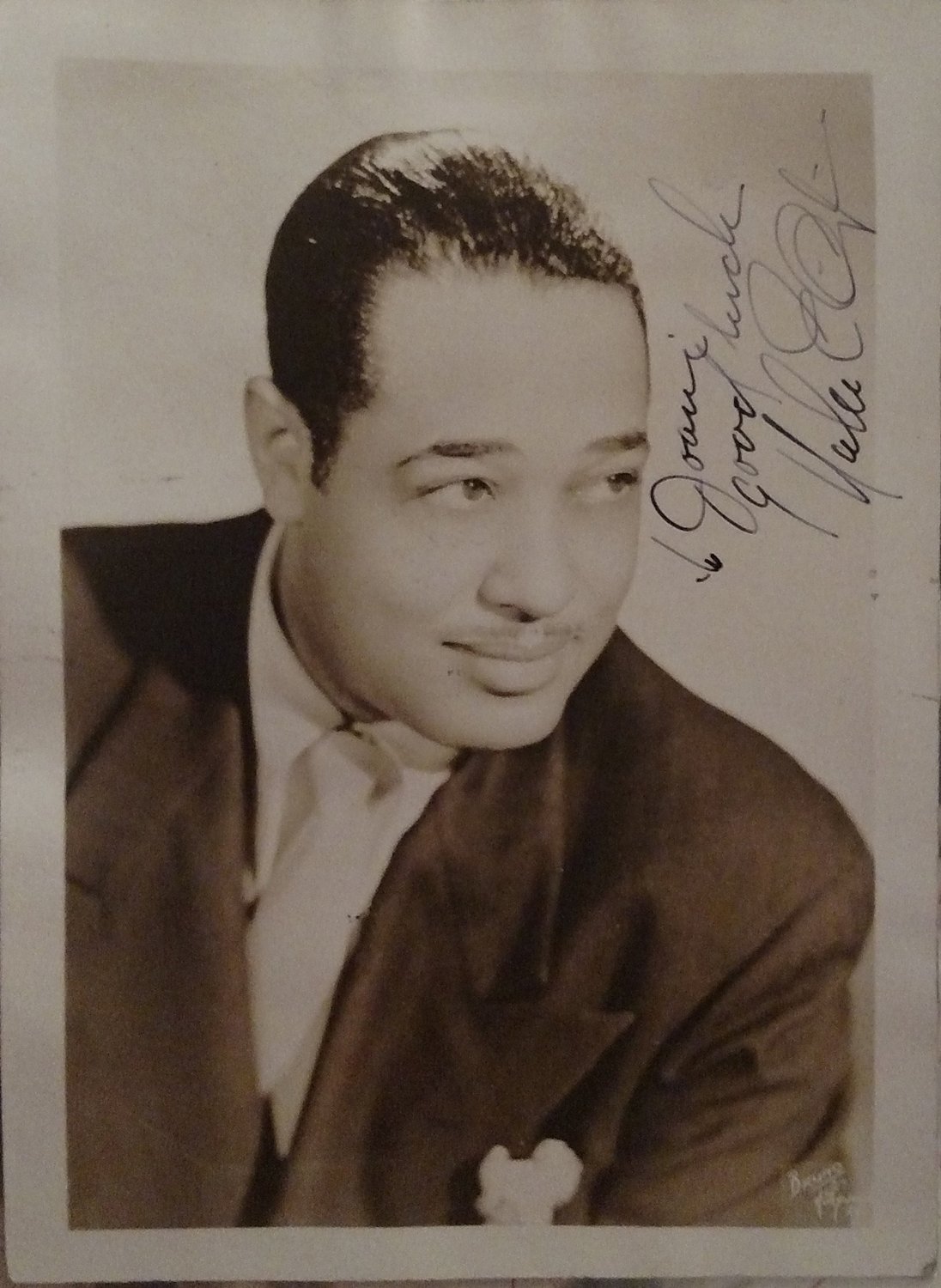 Jazz greats Duke Ellington signed this early photographs with Nat King Cole Trio signed twice by Nat King Cole and his band in the 1940's.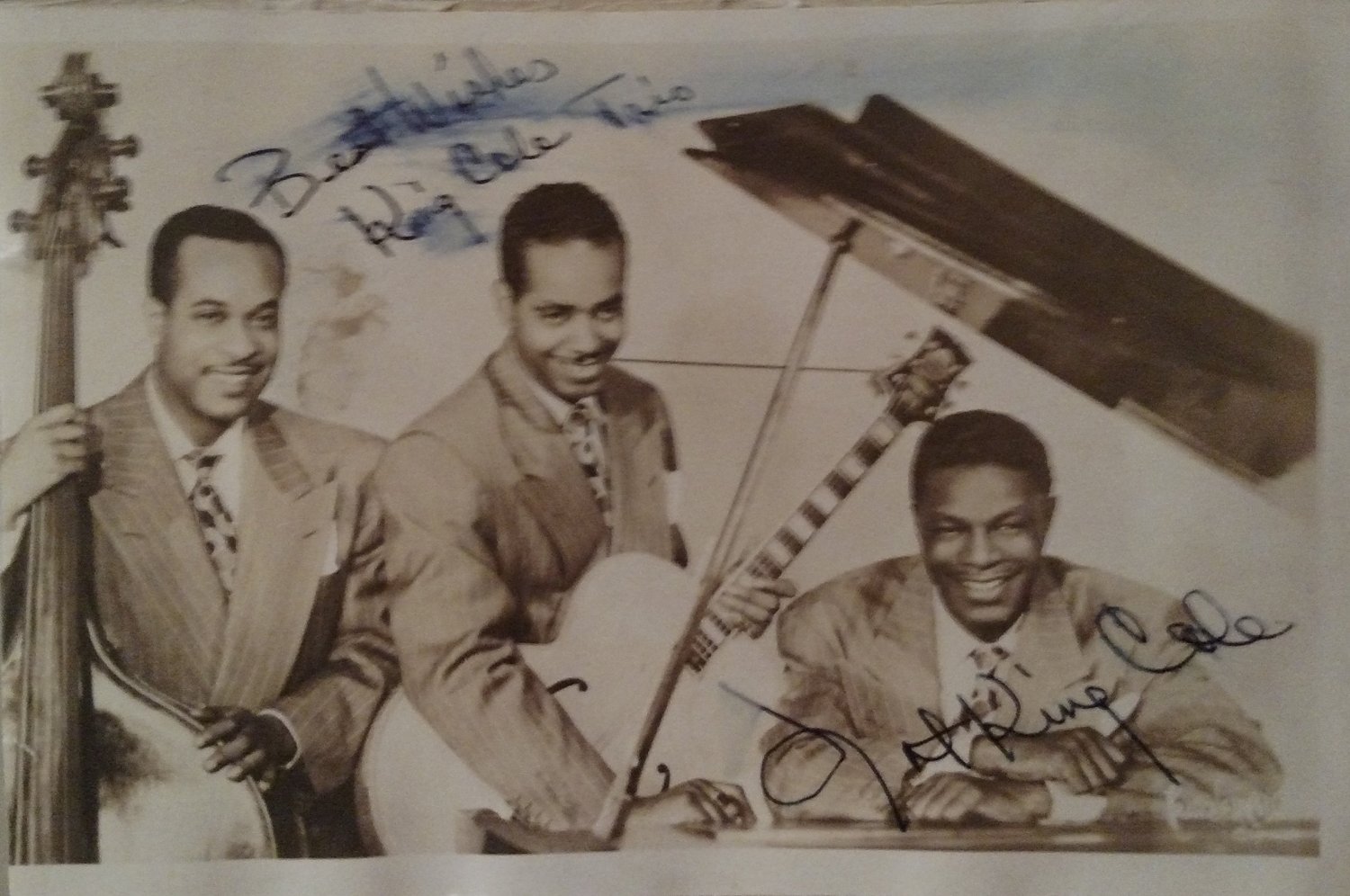 The inscription has smearing. These photos were glued back to back in a scrapbook and would need an expert to separate them.
The collection is truly vintage.
Price:  $399.50
Related Articles
---
VIDEO
---
"We re-imagine, recreate, and redeem cultural omissions and misrepresentations of Blackness, for the culture. ...." This post is made in partnership with British Pathé.