---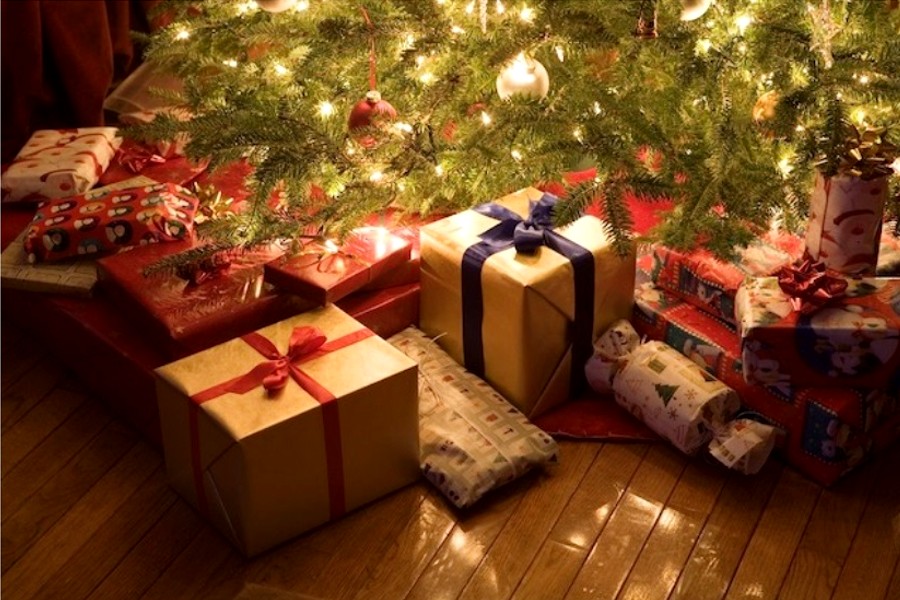 Picture this: A beautifully wrapped poinsettia bouquet arrives at your loved one's doorstep where each petal speaks volumes, carrying your warmest wishes and adoration.
Despite the miles, the fragrance of this flowering plant carries the essence of your love, connecting hearts from miles. Soon, you receive an exciting phone call and you both feel on cloud nine! 
The holiday season is all about spreading love and joy. The real joy of Christmas is felt when shared with loved ones. But what to do if you won't be able to visit them in person? In such a case, you try all the means to make your presence count even from afar. Isn't that so? Sending Christmas gifts online serves as heartwarming messengers of love, bridging the distance and creating cherished memories. Given the presence of easy-to-use gift delivery platforms, you can spread the magic of Xmas to anywhere, from anywhere. Below we've shared a few Christmas gifts that will show you walked extra mile to convey your wishes:
Christmas Treats Hamper – For those with a sweet tooth, sending a Christmas hamper is an ideal choice. Packed with an assortment of delectable goodies like cookies, candies and gourmet snacks, this hamper is a delightful treat for the taste buds. The anticipation of opening the box filled with festive treats will bring excitement and joy to everyone.
Chocolate Gift Pack – If chocolates hold a special place in your loved one's heart, ordering an Xmas-special chocolate gift box will be an enchanting surprise. This gift box unveils the finest chocolates that will transport your dear ones to a world of indulgence. With every bite, they'll feel the sweetness of your love, making the distance seem insignificant.
Xmas-Themed Cake – The holiday season is incomplete without binging upon delightful cakes. Whether it's a classic fruitcake, a rich chocolate delight or a whimsical gingerbread designer creation, the cake will become the centerpiece of their Christmas feast. The aroma of freshly baked goodness, even from afar, connects hearts in a unique way. Choose the most reliable bakery that promises quality, freshness as well as timely delivery of your selected cakes. 
Beer Bucket Hamper – For those who enjoy a good drink, a beer bucket hamper is a thoughtful choice. With an assortment of craft beers and snacks, this hamper promises a cozy evening, even if you can't be physically present. The clinking of glasses resonates across the miles, shouting the joy of shared moments.
Xmas Decor – Christmas in Singapore is synonymous with vibrant decorations. A set of exquisite Xmas Decorations will add a touch of festive magic to their home. You can either go for individual gift packs of twinkling lights or ornate ornaments or an assortment of everything Christmasy. Each ornament hung on the tree or decorated in their space will reflect your love, making their celebrations merrier.
Personalized Gifts – For a personal touch, personalized gifts become meaningful treasures. Whether it's a custom photo frame, engraved jewelry, or monogrammed keepsakes, these Christmas gifts will remind your loved ones of your presence, even when you're apart. The personalization reflects the thought and effort you put into choosing the perfect gift, making it a cherished memory.
Cookies Gift Pack – Filled with an array of cookies, each bite embodies the taste of home and the essence of your love. You can send this gift pack to people of all age groups. With every nibble, they'll feel the warmth of your presence, turning distance into a delightful experience.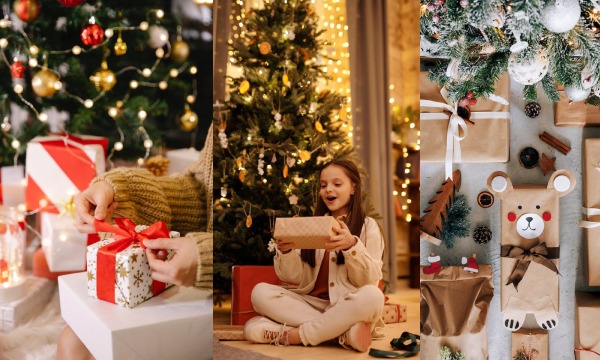 In the realm of sending Christmas gifts online, every item chosen with love works like a charm and makes everyone go gaga. Rest, the distance between you and your loved ones, although tangible, fades into insignificance in the face of these heartfelt gestures. So, this festive season, let your online Christmas gifts echo your love, spread the warmth of shared celebrations and bridge the gap (if any).
Wishing you and your loved ones a very Merry Xmas!
Photo credit: 1) Source. 2) Source.
---