---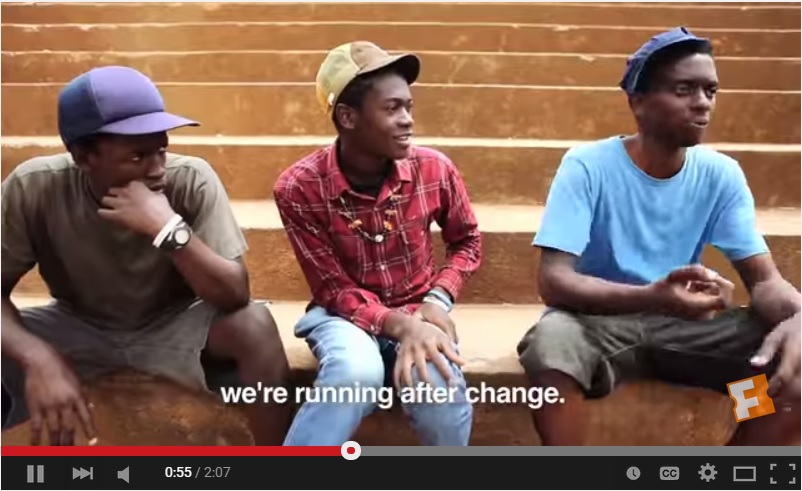 Can breakdancing save the world? From executive producer and rapper Nasir "Nas" Jones, who also provides original music for the film, we are treated to a fascinating look at how hip-hop is striking a resonant chord in the slums, favelas, and ghettos of the world and is inspiring young people to enact social change.
Hip-hop music, and the acrobatic breakdancing culture that arose in tandem with it, started on the streets of The Bronx, but its reach is now worldwide.
Today, "b-boys" and a growing number of "b-girls" hone their gravity-defying breaking techniques in virtually every country on the planet. Shake the Dust by journalist-turned-filmmaker Adam Sjöberg, chronicles the far-reaching influence of breakdancing.
Check out the trailer:
Shot in Colombia, Cambodia, Uganda and Yemen, the film shows that while each culture adopts and adapts hip-hop music, blending it with their own traditions, the breakdancing moves act as a universal language. Moving smoothly between breakdance crews in the poorest urban neighborhoods of these countries, Sjöberg weaves together the stories of rappers, DJs, and b-boys across three continents, revealing how breakdancing today acts as a positive force for social change. Older generations are passing along their moves and showing kids, most of whom are orphans, that the "family" of hip-hop can be an alternative to street gangs and drug addiction. With a soundtrack of globe-spanning hip-hop samples and some of the most jaw-dropping breakdancing moves ever committed to film, Shake the Dust is an inspiring tribute to the uplifting power of music and movement.  
Following the screening on Saturday, August 1st there will be a Q&A with director Adam Sjöberg.
Following the screening on Sunday, August 2nd there will be a Q&A with director Adam Sjöberg, moderated by Harlem resident Fab Five Freddy.
Friday, August 7st, 7:30pm
Saturday, August 8nd, 7:30pm
Maysles Cinema, 343 Lenox Ave, New York, New York 10027, cinema@maysles.org, http://maysles.org/mdc/shake-the-dust/
---