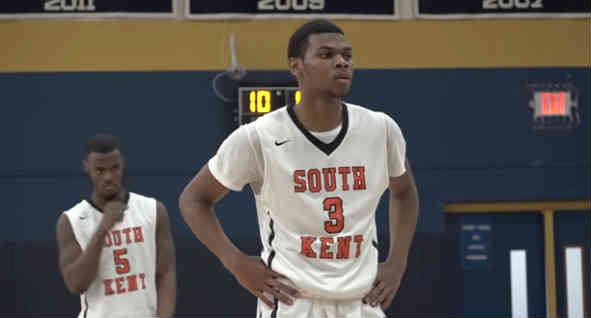 Seton Hall's resurgence has featured a heavy New York City flavor. Senior starters Khadeen Carrington and Desi Rodriguez hail from Brooklyn and The Bronx, respectively, and the Pirates haven't deviated from this recruiting plan, continuing that trend on Tuesday night.
Harlem guard Anthony Nelson announced he is headed to South Orange, choosing Seton Hall over Minnesota and Dayton.
"That is something I looked at when I made my decision," he told The Post, referring to the Pirates' success with local players.
A three-star recruit who has attended South Kent Prep in Connecticut the last two years, the 6-foot-4 Nelson is the first high school player in Willard's 2018 recruiting class, joining transfers Quincy McKnight (Sacred Heart) and Taurean Thompson (Syracuse).
"I chose Seton Hall because I wanted to stay close to home and I felt like it was a good situation for me," Nelson said. "I wanted to stay close to home, so that my family can cherish these moments with me."
Related Articles
---
---