---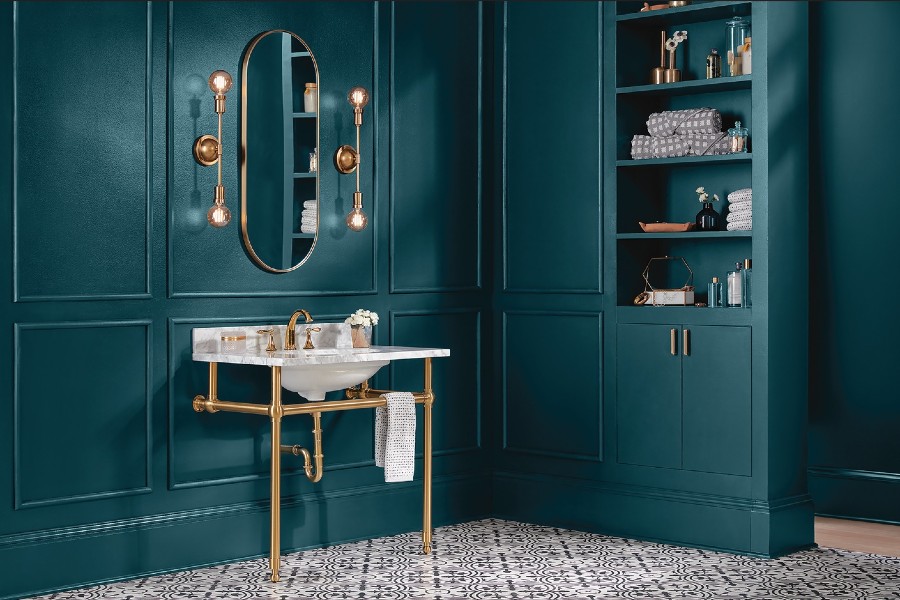 Are you looking to move from one home to the next, but find yourself overwhelmed by just how much work it takes?
Selling your house can be a daunting task, and coordinating every aspect of the sale process may feel like more than you can handle. However, with these six tips on selling your house with ease, you can make this transition not only simpler but also smoother. Whether you're preparing to close escrow or in the exploratory phase at open houses – this comprehensive guide has everything that'll help make sure all goes as smoothly as possible. With advice ranging from knowing where to start your search first (hint: it begins with understanding market value), tackling paperwork obligations promptly, negotiating confidently, and saying goodbye gracefully – it's safe to say that we've got something for everyone in our guide! So if you want an easy way out when planning for exiting your property imperatively – read on!
Understand Your Property's Market Value
Before you begin the process of selling your house, take a moment to understand its market value as accurately as possible. After all, this is how much potential buyers will be willing to pay for it. Doing research and talking to experts in real estate marketing will help you become more knowledgeable about the details surrounding what your property is worth. This means familiarizing yourself with housing prices in your community and looking at multiple comparable sales. It also entails potential issues such as any necessary repairs that need to be done before placing your house on the market. Taking these steps can provide you with a good foundation for making sure that you get the most bang for your buck when it comes time to sell your house.
Decide If You Want To Make Some Repairs Or Sell As -Is
Selling your home can be a daunting process, and you may be considering if it's worth it to make some repairs and upgrades before listing. The answer: It depends—on the condition of your home, how quickly you want to sell, and how much money you're willing to put into repairs. If you're in no rush and can afford to make the necessary updates, this might increase your asking price. But if speed is of the essence or cash flow is tight, selling as-is may be a better option. Working with the team at We Are Home Buyers can help simplify the process and get you an offer for your property in as little as 7 days. With the right approach and resources, you can still sell your house for cash with no repairs required—helping take much of the stress out of selling.
Get Your Paperwork Ready For Submission
Preparing your paperwork for submission can seem like an overwhelming task when selling your house, but it doesn't have to be! A great tip when tackling the paperwork is to get organized before anything else. Collect all the documents you need to submit with the sale and put them in one place so that when the time comes, everything is easy to locate. This may include past tax returns from the property, titles, deed certifications, documentation of previous repairs or home improvements made, and more. By getting these documents together and ready to go first, you can make sure that there are no delays in obtaining a smooth sale process – and make sure you ace this key step of selling your house with ease!
Make  Sure Your Home Is Show-Ready  
Making sure that your home is show-ready to potential buyers is essential when selling your house. Establishing an inviting atmosphere will create a strong first impression in potential buyers, so see to it that the spaces inside and outside of your home are decluttered and clean. Trim any overgrown bushes, mow the lawn, and invest in a fresh coat of neutral paint for walls or outdated cabinets. Not only will these minor fixes make the property look more attractive, but they can also help you increase its value. Taking the necessary steps to spruce up your home with some minor repairs and decoration can be overwhelming, but doing so will give you an edge over the competition on the market and ensure a successful sale.
Price and Negotiate Confidently
Another important part of selling your home is finding the right price and confidently negotiating with potential buyers. Knowing that you've priced your property in line with market value and feeling comfortable haggling can make all the difference in finding a buyer quickly and getting the best deal. But setting the price and negotiation isn't always easy, which is why we've pulled together six tips for sellers to price and negotiate confidently when listing their homes for sale. By taking advice from experienced professionals, sellers can have peace of mind that they are making a sound financial decision as they prepare to move into their next chapter.
Consult  A Real Estate Agent to Help With The Process 
Consulting a real estate agent can be an invaluable tool when you're trying to sell your house. Real estate agents are experts in the industry and have access to a variety of resources such as market data, mapping tools, and even knowledge of local regulations. From helping you determine the right price for your home to understanding the impact local laws may have on prospective buyers, a real estate agent can provide indispensable guidance throughout the entire process. Additionally, they can handle the details of advertising your listing and fielding potential buyers so that you don't have to worry about it yourself. Selling your house doesn't have to be a stressful experience – with an experienced real estate agent in your corner, you'll have valuable advice and support every step of the way!
Selling your house can be a daunting task, but by following these tips you can take the stress out of it. From getting organized and making sure your home is show-ready to pricing and negotiating confidently, taking the necessary steps before listing your property will ensure that you have a smooth sale process and get the best deal possible. Additionally, don't forget to consult a real estate agent for extra guidance and support – they can help you throughout the entire process and make sure everything goes smoothly. With these tips in hand, you can be confident that your house will sell quickly and easily!
Related Articles
---