---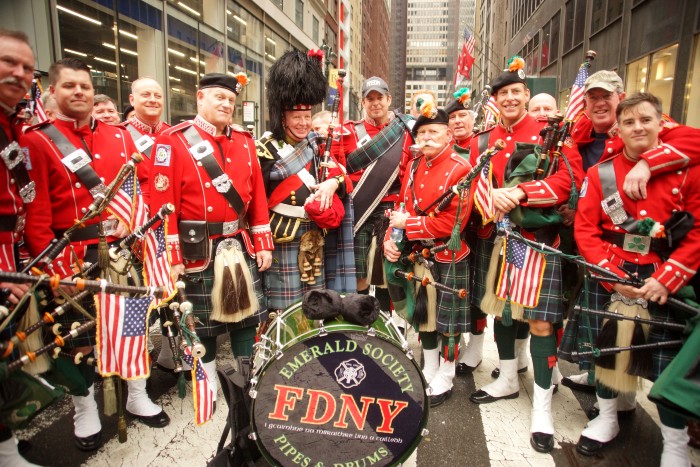 Photographs by Seitu Oronde
The 2022 St. Patrick's Day Parade in New York City is finally back.
It is the oldest and largest St. Patrick's Day Parade in the world, according to organizers.
The full parade was canceled for the past two years due to the COVID-19 pandemic. The 2020 parade was canceled just days before it was planned to take place as the virus first started spreading rapidly in the city.
Approximately 150,000 people march in the parade and around two million people line the streets to watch it. The 2022 Grand Marshal is James T. Callahan, General President of the International Union of Operating Engineers.
The first parade was held on March 17, 1762 — fourteen years before the signing of the Declaration of Independence.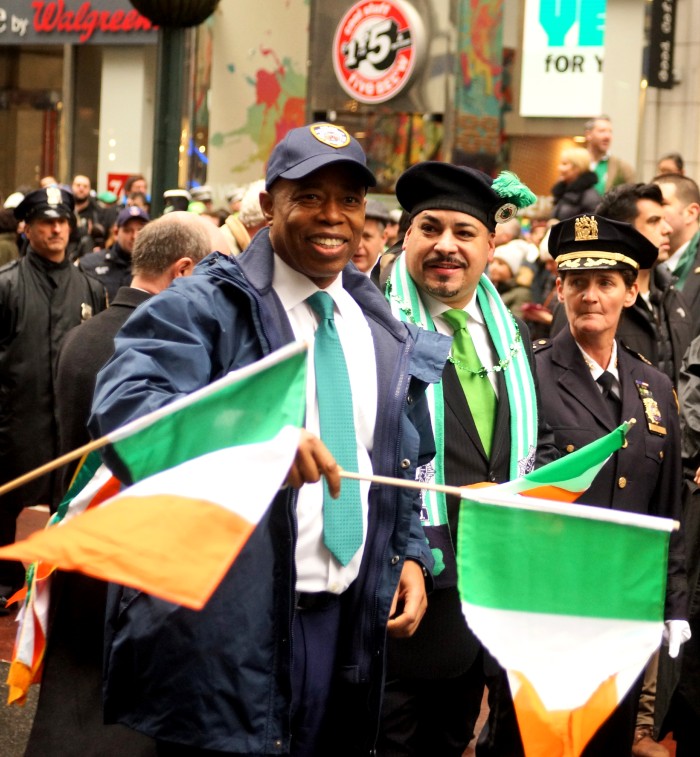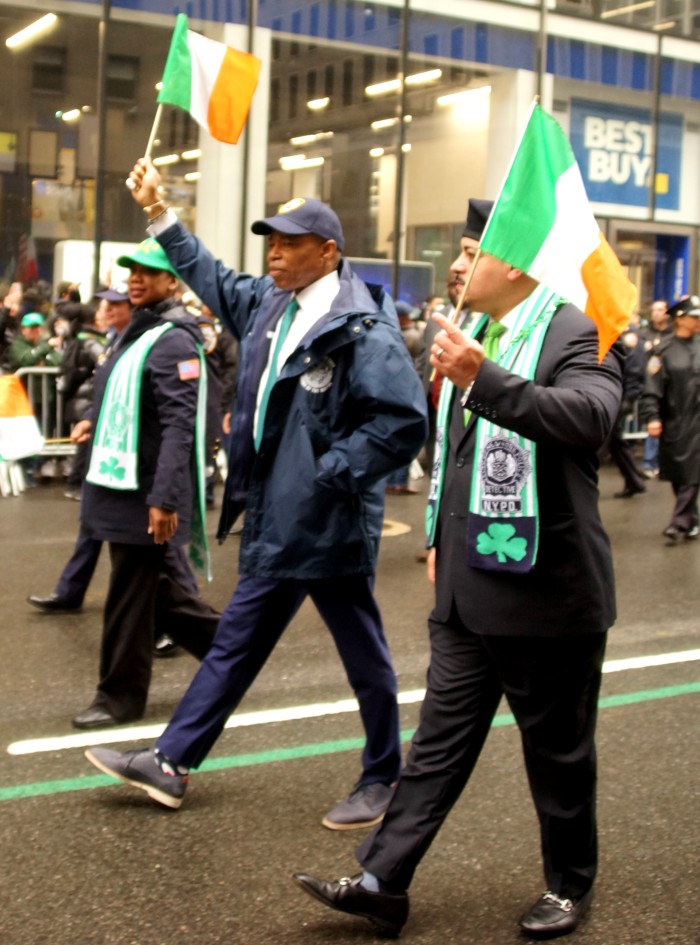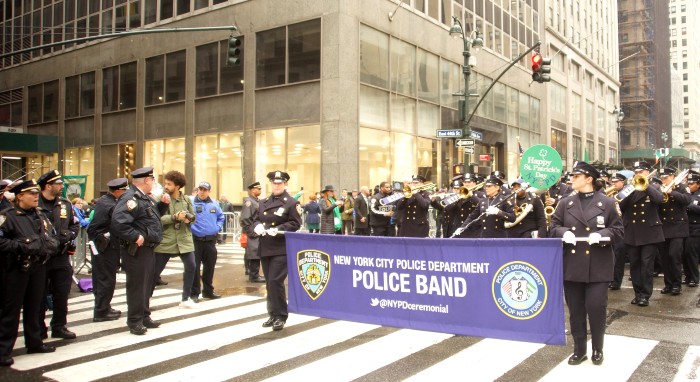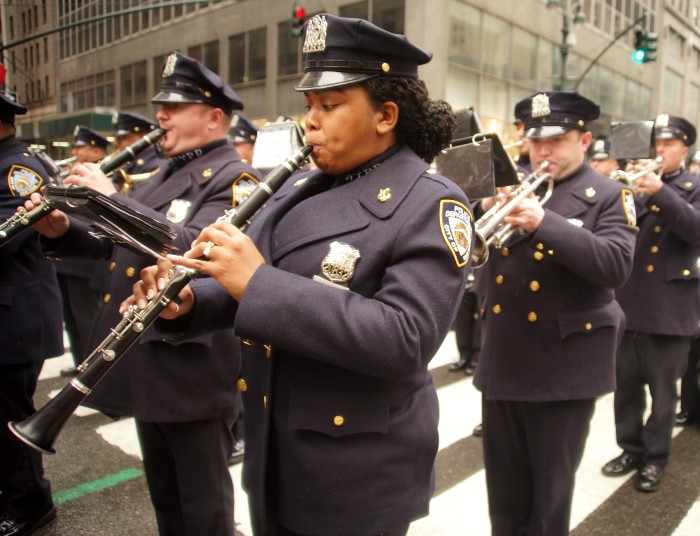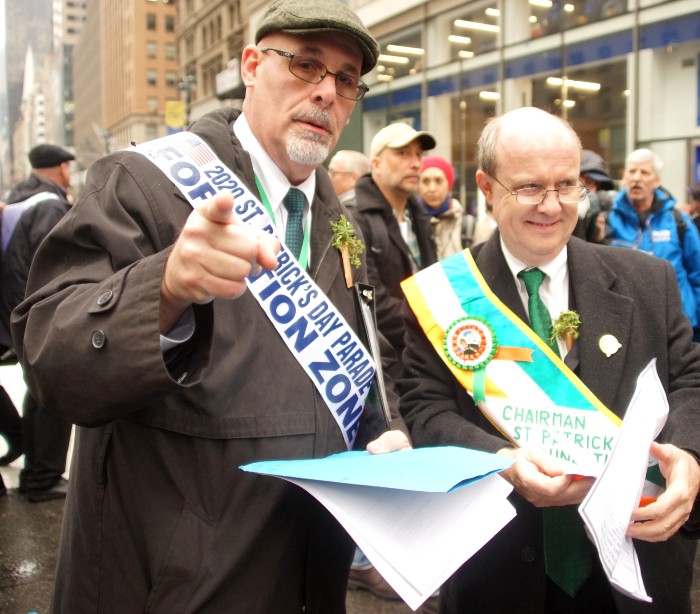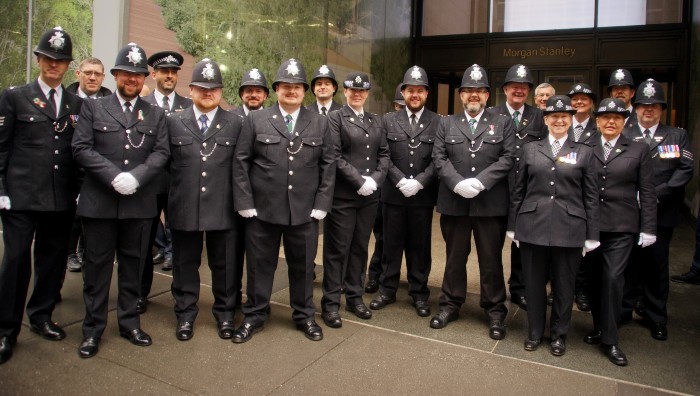 The NYC St. Patrick's Day Parade stopped at Noon to mark the 20th anniversary of 9/11 and the victims of the pandemic.
The parade turned south towards Ground Zero and a prayer was said on the steps of St. Patrick's Cathedral with color guards from the FDNY, NYPD, the 69th Regiment, and Port Authority Police Department. Taps and Amazing Grace were played before the parade resumed up Fifth Avenue.
Click here to find more of Seitu Oronde's photo-essays at Seitu's World.
Photograph credit: 1-14) By Seitu Oronde.
---