---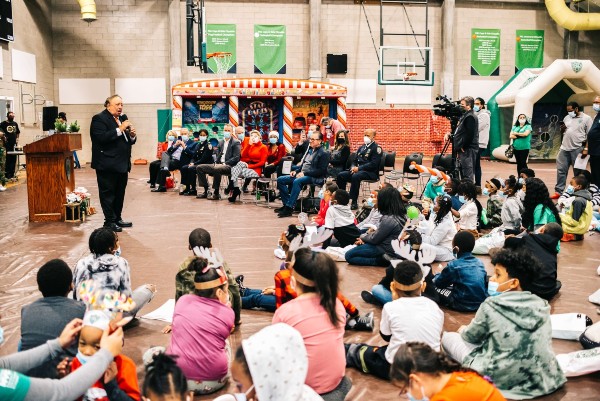 On Saturday, December 11th, 2021, PAL children, ages five to 12, from PAL After School programs enjoyed a festive holiday party at PAL's Harlem Center.
Hosted by PAL Board Member John and wife Margo Catsimatidis, the party was filled with entertainment, arts and crafts, carnival games, prizes, music, dancing, gifts, face-painting, raffles and a DJ dance party.
In addition, the PAL Holiday Party included participation by: NYPD Officers; Dermot Shea, NYPD Police Commissioner and Honorary PAL President; Juanita Holmes, NYPD Chief of Patrol, and David Arena, PAL President.  A visit from Santa Claus added to the joy of the holiday season!
The PAL Annual Holiday Party in Harlem is one of many PAL holiday celebrations throughout the city bringing happiness and toys to thousands of youngsters at PAL centers and police precincts in their own communities.
PAL celebrations are made possible by the generosity and holiday spirit of hundreds of caring New Yorkers including John and Margo Catsimatidis.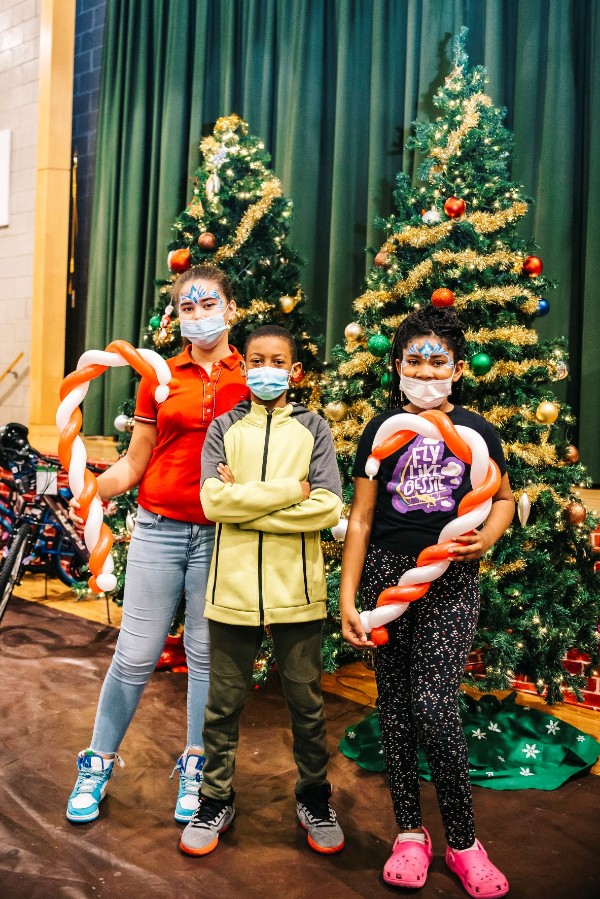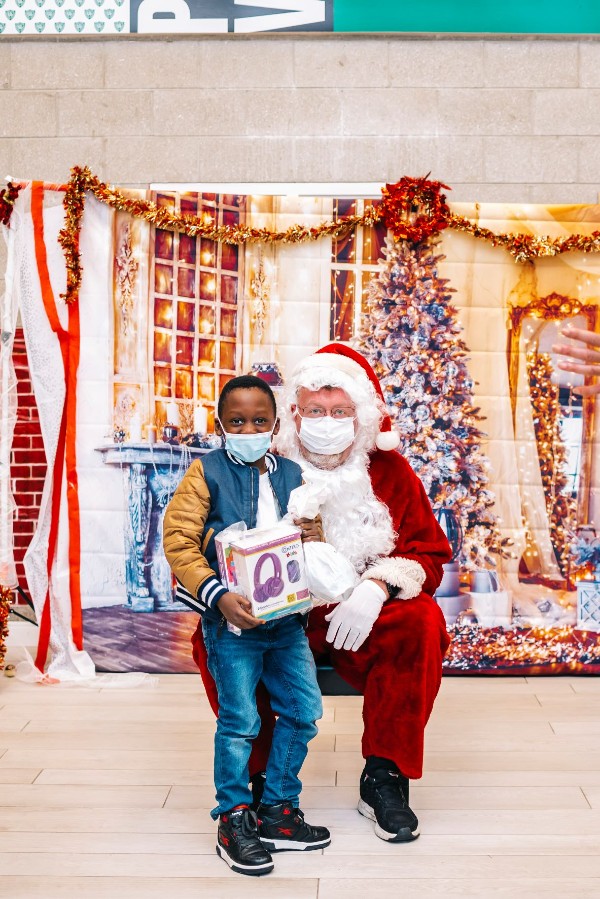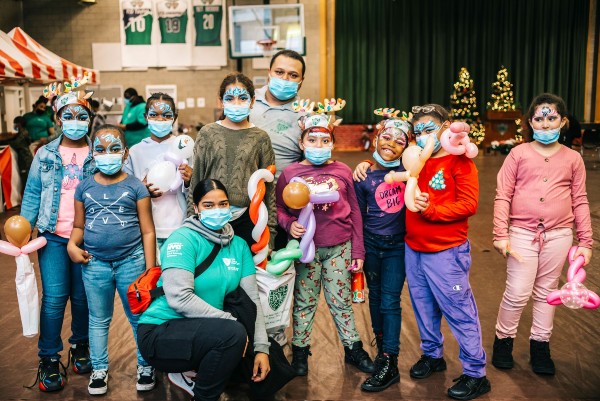 New York City's Police Athletic League is the first and finest civilian-run PAL in the country. Founded in 1914, PAL has served the city's young people for over 100 years.
PAL provides recreational, educational, cultural, and social activities to 20,000 boys and girls annually.  It is also the city's largest, independent, nonprofit youth organization.
For more information, please visit www.palnyc.org.
Photo credit: 1) PAL Board Member and Holiday Party host John Catsimatidis speaks to PAL kids. 2). Young people enjoy PAL's Holiday Party in Harlem. 3) Santa visits with kids at PAL's Annual Holiday Party. 4) Participants and staff from PAL's Polo Grounds Cornerstone Center.
---