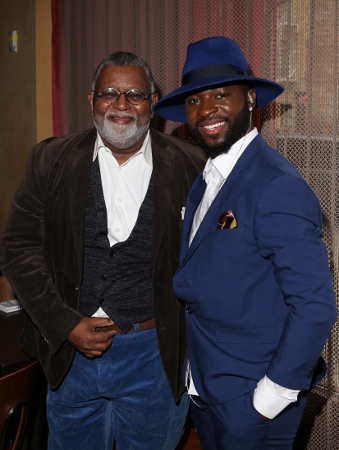 By Udo Salters
Band leader and all around musical talent Dannis Winston brought his flavor to brunch at The Cecil in Harlem, NY..
Winston declared January 17th at The Cecil, his single release party for new song Let Me Go. The song is available on ITunes and EP will be following soon.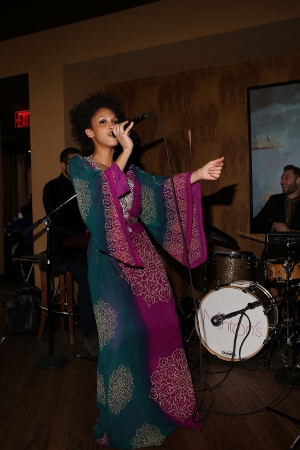 While he closed his show with Let Me Go, Winston and his band performed a number of songs for everyone to sing along. The Cecil brunch goers were treated to songs like Rock With You, Get Lucky, Sweet Love, All of Me, Purple Rain, American Boy and more.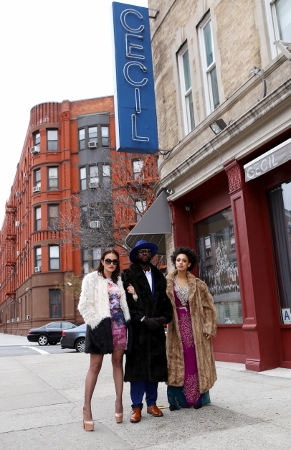 Winston stepped to the side to let others shine. In the first set Phyllisia Ross was handed the mic for a few songs including Sweet Love and a great set by trombone player Jovan Johnson. In the second set we heard one of the hostest songs out Adele's Hello performed by Danielle O'Keefe.
The Cecil was jamming! Guests were up and dancing with Winston having a good ole time!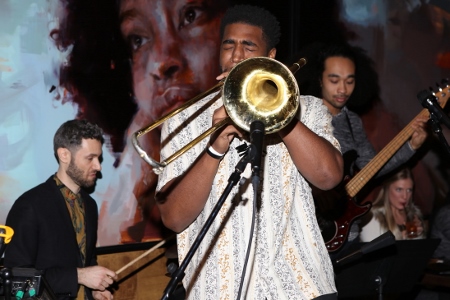 To see what's going on at The Cecil check out www.thececilharlem.com. For more information about Dannis Winston and his work check out www.winstonscrew.com.
Photo credit: 1) Alexander Smalls and Dannis Winston. 2) Phyllisia Ross. 3) Danielle O'Keefe, Dannis Winston and Phyllisia Ross. 4) Jovan Johnson on Trombone.
Related Articles
---
VIDEO
---
"Dr. Harry Delany is a renowned Harlem born and raised surgeon, the son of the great jurist and civil rights leader, Hubert Delany...." This monthly post is made in partnership with Harlem Cultural Archives.