---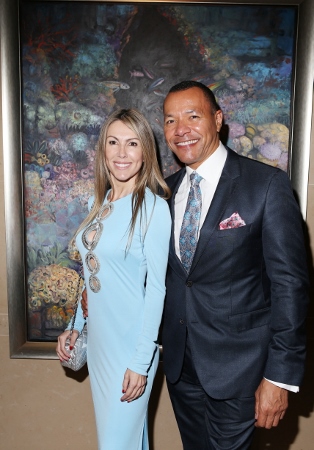 By Udo Salters
On December 3rd world renown artist from Spain, Antonio Dominguez de Haro works were featured at the Four Seasons Hotel Miami in the popular Brickell neighborhood during Art Basel.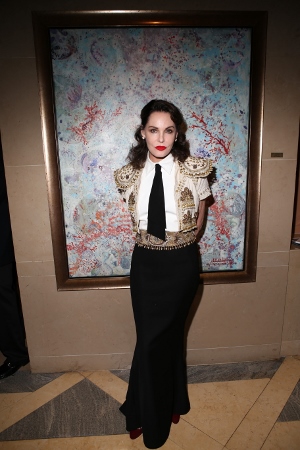 This exclusive cocktail reception was held in 14-Thirty Five Lounge on the 7th floor of the  Hotel and hosted by Dan Normandin, General Manager of the Four Seasons Hotel Miami and Isabel Dominguez de Haro the daughter of Antonio Dominguez de Haro. While the artist himself was not in attendance, his son Antonio Dominguez de Haro was by his sister's side to speak for their father's work.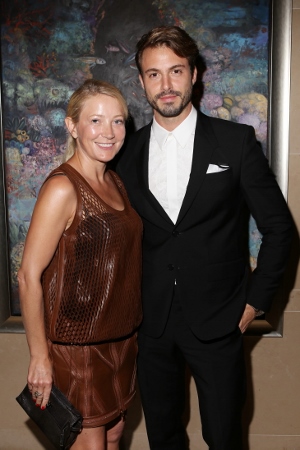 The artist is revered for his expressive paintings of underwater landscapes. Dominguez de Haro's diving allowed him to get close to the world he loved to bring to life in his paintings. Despite an accident that prevented him from diving, Dominguez de Haro still painted the magical scenes from memory.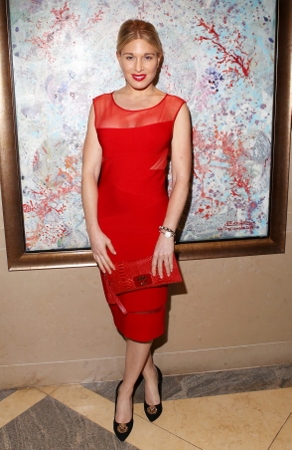 VIP guests including Laura Gomez Eastwood, NYC real estate developer Janna Bullock and Model Hofit Glan among others were treated to 17 of Dominguez de Haro's paintings which were on display throughout Art Basel..
Photo credit: 1) Isabel Dominguez de Haro and Dan Mormandin. 2) Laura Gomez Eastwood. 3) Janna Bullock and Emanuele Fiore. 4) Hofit Golan. by Udo Salters.
Related Articles
---