---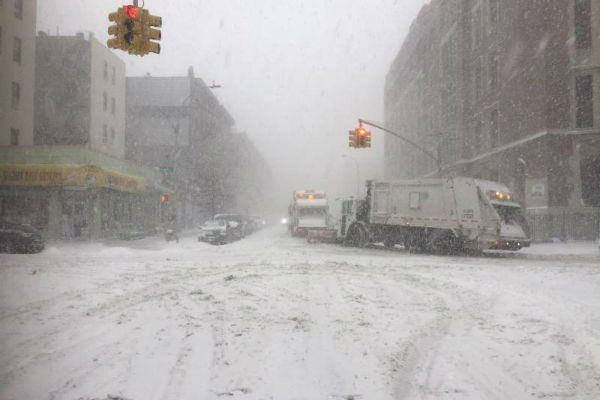 Some of the most important tips for even safer winter driving in Harlem include:
Never follow a snowplow too closely or attempt to pass one. Remember that the highway ahead of the plow is usually snow-covered;
Adjust speed for road conditions and maintain a safe distance from other vehicles;
Schedule extra time for winter travel and be patient during ice and snow removal operations;
Assume that bridge surfaces are slippery, as they freeze more quickly than road surfaces;
Be wary of black ice, which can be difficult to see but makes conditions slippery when pavement temperatures are below freezing;
Have a cell phone handy, if possible, but do not text while driving; distracted driving is illegal and becomes even more dangerous during storm events;
Never venture from your vehicle if snowbound;
Equip your car with emergency supplies including sand, shovel, flares, booster cables, rope, ice scraper, portable radio, flashlight, blankets, and extra warm clothes.

Check out this guide on

CarBibles

to find the right emergency kit for you and your car so that you will always feel prepared.
Inform a responsible person of your destination, intended route, and the estimated time of arrival; and
Keep calm and do not panic in case of a vehicle breakdown, accident, or if you become snowbound.
Whether you want to drive off-road or on-road, first you must get a learner's permit. For you to get a permit you need to pass a theory driving test which can be confusing. This Zutobi course will help you ace the exam by practicing some sample tests.
NYSDOT provides a travel advisory system that features real-time travel reports and can be accessed by phone at 511 or online at www.511ny.org. The Web site features a color-coded map indicating which state roads are snow-covered, ice-covered, wet, dry, or closed to help travelers determine if travel is advisable. The system provides real-time snow and ice conditions for interstates and other heavily traveled roads, as reported by snowplow operators.
Thruway travelers can find real-time traffic and road condition updates at www.Thruway.ny.gov, can sign up for TRANSAlert emails at http://www.thruway.ny.gov/tas/index.shtml, or follow @ThruwayTraffic on Twitter. Also for more information and to sign up for free alerts about hazardous travel conditions in your area, go to www.nyalert.gov.
Thruway travelers can also find useful information on the Highway Advisory Radio (HAR) stations which broadcast traffic advisories, road conditions, and safety tips 24-hours-a-day. HAR frequencies can be found at http://www.thruway.ny.gov/travelers/har/index.html.
---