---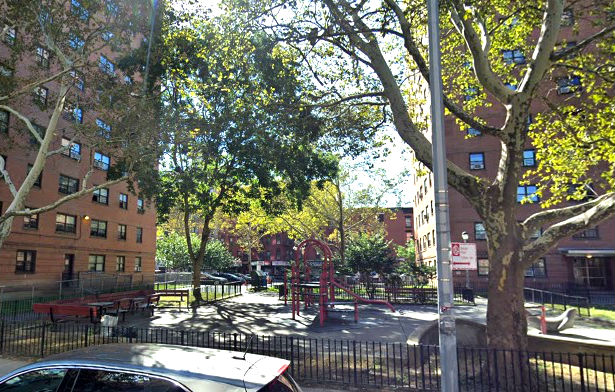 Patch reports add rusted out, decrepit playgrounds to the ever-growing list of problems at the New York City Housing Authority.
Two children were hurt after being struck by falling monkey bars at a playground within the Johnson Houses development on East 113th Street and Lexington Avenue in East Harlem, the New York Daily News first reported. Tynajah Williams, the mother of 9-year-old Rameece Williams, told the Daily News she's lucky her child is not dead and is considering suing the city.
"There were a lot of kids playing in the park," Williams told the Daily News. "This park should have been closed off."
Rameece was playing under the monkey bars around 7 p.m. on Saturday when the playground equipment suddenly broke apart and landed on top of the 9-year-old and a girl, the Daily News reported. The boy was taken to Mt. Sinai Hospital and was treated for injuries to his head and face, Williams told the Daily News.
Read the full New York Daily News report here.
Photo by Youtube.com
---