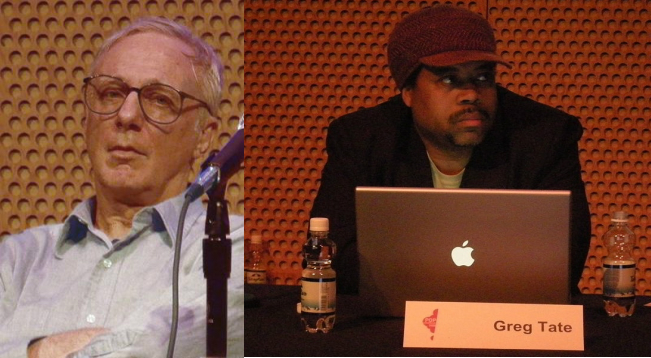 A legendary writer and editor, Bob Christgau is considered the Dean of Rock Critics. At the Village Voice he edited some of the top jazz critics of the last generation, from Gary Giddins to Stanley Crouch.
In 1981 he gave our other expert for this evening's conversation, Greg Tate, his break at the Voice. Tate, a founder of the Black Rock Coalition, is widely respected as a unique stylist with a deep grasp of black music traditions across genres. This conversation will be a like a high-level jam session.
Tate said:
"Bob Christgau was my editor at the Voice and I consider him a mentor for my writing career. He also edited other jazz critics and Greg Tate too. Greg  is one of my favorite critics period, and his taste runs from folk to pop to fine; regarding rock, he's one of the founders of the Black Rock Coalition, plays rock guitar, and wrote an important book on rock icon Jimi Hendrix."
Part of The National Jazz Museum in Harlem presents Jazz and Contemporary Culture: Jazz and Rock curated and Hosted by Greg Thomas

Free 
November 17, 2015, 7:00 pm

The City College of New York, Shepard Hall, Room 95, 160 Convent Avenue, New York, New York

No related posts found...
---