---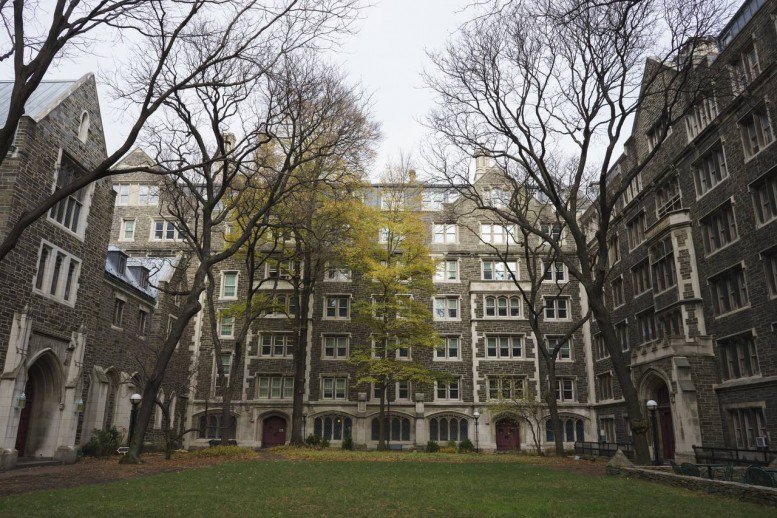 The Union Theological Seminary is working with Lendlease and L&L Holding Company to create a 42-story tower in the heart Morningside Heights. Robert A. M. Stern Architects is designing the new mixed-use building, which will stand 466 feet to its pinnacle, easily making it the tallest in the neighborhood. The project is part of a $125 million rehabilitation initiative which will also include much-needed renovations to the Seminary's 119-year old campus.
The new tower will have a total area of 350,000 square feet and appears to rise higher than Riverside Church. Inside, there will be a mix of private condominiums and institutional space that includes new offices, faculty housing, and classrooms. SLCE Architects is the architect of record on the building applications, which were filed a few days ago, and Crain's was the first to reveal the rendering.
The seminary plans to work with the two developers to purchase the air rights from the campus to construct the tower. From the main rendering, the overall design and massing of the building appears relatively uniform, featuring an even grid of large square-shaped windows and a crown with multiple setbacks on the southern elevation.
---