---
MetroPlusHealth, New York City's high-quality and affordable health plan, has announced the opening a new flagship location in Harlem.
The Center is located at 2104 Adam Clayton Powell Junior Boulevard in Harlem, New York. 
The new community office will be open on weekdays from 9 AM – 6 PM and Saturdays 9 AM – 5 PM EST. The celebration included a ribbon-cutting ceremony in the morning and an open house to the community.
Services include health insurance education, screening, and enrollment, health screening and prevention workshops, social service resources (food stamps, SNAP, etc.), life skill training, legal and immigration services, and more.
Additionally, the office will be open to the public for meetings, small gatherings, workshops, conferences, and other community needs.
Guests will enjoy delicious food prepared by local Harlem small businesses.
DJ Whutever of iHeartMedia's Power 105.1 was on hand to add even more excitement to the event, along with Lesleigh Irish-Underwood, Chief Brand & External Relations Officer, and Roger Milliner, Chief Growth Officer at MetroPlusHealth.
As you can see below: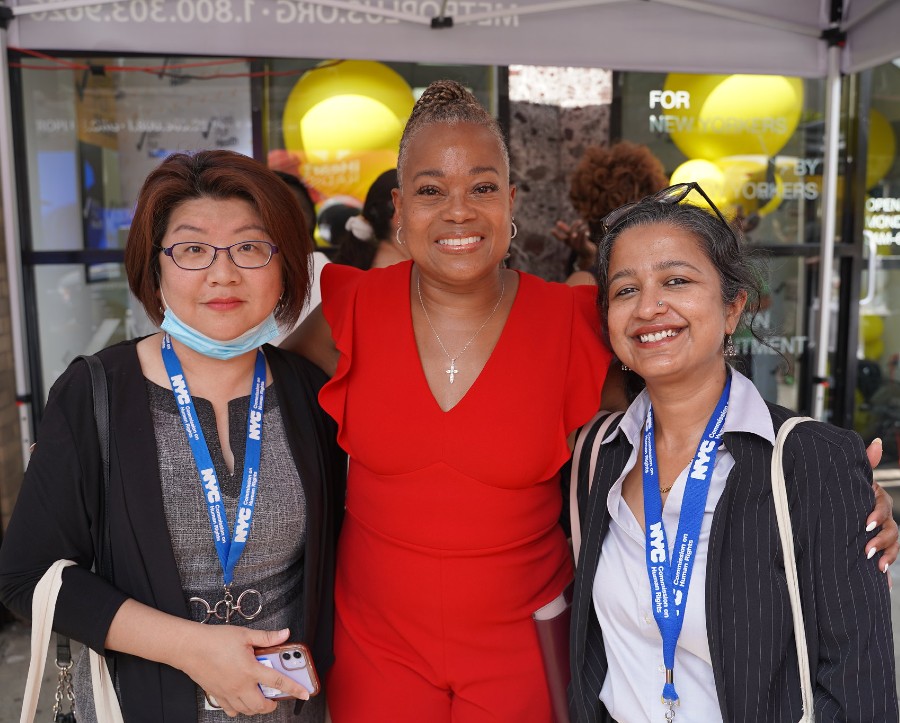 Photo credit: 1-14) MetroPlusHealth.
---