---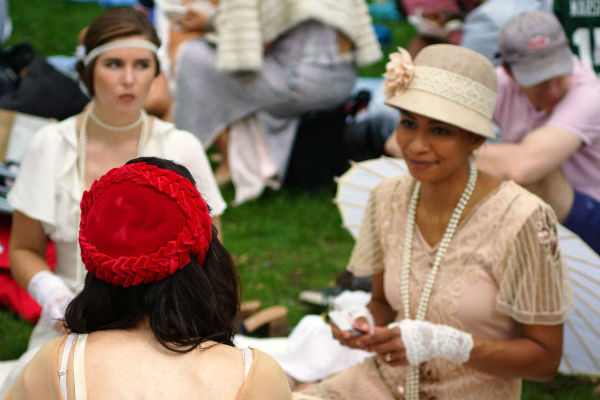 A new international survey of consumers finds that an overwhelming majority — 76 percent — would rather spend their money on experiences instead of products.
The research by Momentum Worldwide, an advertising agency, drilled down into consumers' behavior and recorded what they said they value most in a brand. The most commonly repeated descriptions of what consumers said they want from brands were "inspiration" and "meaning." Those words showed up 200 percent more often than they did in the 2012 survey.
"In just a few short years we've seen an enormous shift in consumer sentiments towards brands and their involvement in live experiences," said Chris Weil, CEO at Momentum. "At the rate, consumer expectations are evolving, brands are hard-pressed to keep up with their needs."
This is not exactly an unplowed terrain. There have been several studies in recent years suggesting millennials are more interested in travel to an exotic location or furthering their education than spending money on a tangible product reports Consumer Affairs.
Why experiences?
Entrepreneur.com recently offered "7 Reasons Why Spending Money on Experiences Makes Us Happier Than Buying Stuff." One of the seven is "experience defines your purpose and passions." It compares owning all of your favorite artist's albums to seeing the artist in concert.
But other research seems to suggest that millennials are not all that different from their older peers when deciding what to do with their money. A 2017 study by LendingTree found both millennials and Gen Xers put saving for an emergency fund as a top spending priority. Spending on a vacation was number three, behind buying a house.
Writing in Psychology Today. Dr. Utpal Dholakia says there are at least "3 Drawbacks of Spending Your Money on Experiences," including that some experiences are not all that great. After all, going to the dentist is an experience. But Dholakia also says the question isn't being framed properly.
"The tradeoff of experiences vs. things is only relevant to those who have already made up their minds to spend money," he writes.
Spending choices
The real question, Dholakia says, is whether to spend money on an experience or not spend the money at all. And that gets to the core of the issue when people are talking about spending on experiences vs. things.
They are mostly talking about discretionary spending — perhaps the choice between traveling to an exotic spot on the planet or purchasing a luxury car or expensive jewelry. When it comes to millennials — and a lot of other consumers, apparently — these days the trip is going to win out most of the time.
What do you think?
Photo credit: Law Party 2016.
---