---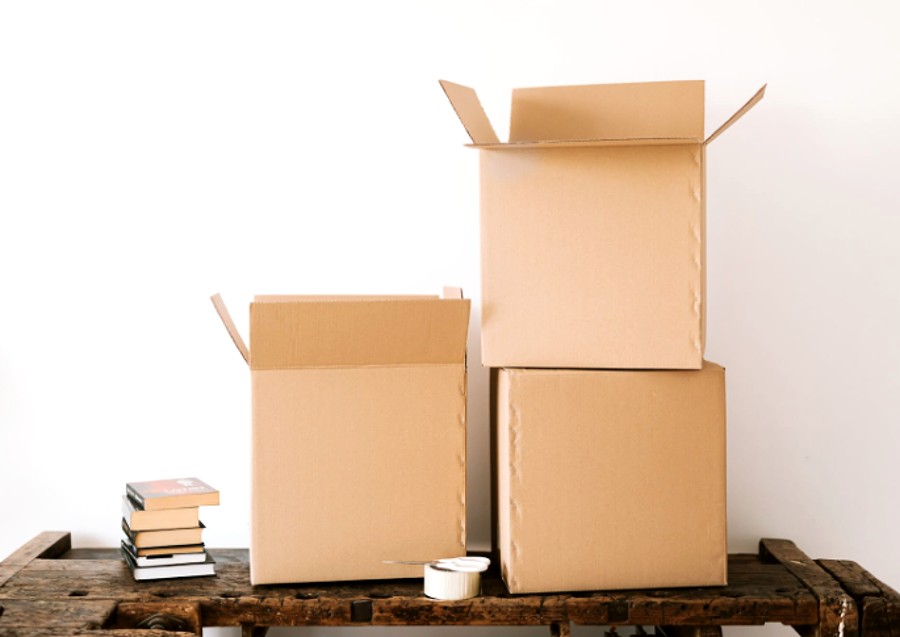 The rental market in Meridian, Idaho, presents a diverse palette for those seeking a place to live.
As of November 2023, the average rent in this burgeoning city stands at $1,413 per month, providing a range of living options for prospective tenants. This average cost, while reflective of the market's overall status, varies greatly depending on several factors, including the size of the apartment and its location within the city. 
In this landscape, renters navigate through prices that stretch from a modest $1,263 to a more substantial $1,830 monthly expense. This spectrum ensures that, whether you're looking for something economical or a bit more upscale, Meridian's rental market has something to offer. The recent trend shows a 4.6% decrease in rent, amounting to an average of $65 less per month, which indicates a slight easing in the rental market, potentially increasing Meridian's attractiveness to new residents.
Why Meridian?
Why choose Meridian? The city's appeal lies in its balanced lifestyle — it's not too big, not too small, and it offers a high quality of life. The decline in rental costs only adds to its allure, with a 4.6% decrease in the past year signaling a buyer-friendly market. This makes Meridian an even more attractive option for families, professionals, and retirees alike.
Meridian's draw isn't just in its affordability; it's in the promise of a community-centric lifestyle with urban amenities. With an array of outdoor activities, a strong school system, and a burgeoning economy, Meridian strikes a chord with those looking to put down roots. And as the city grows, so does the love for it, prompting many to hire a moving company to help them settle in their new Idahoan home.
Rent Costs in Meridian
Understanding the nuances of rent costs in Meridian requires a deeper dive into the varying price points across apartment sizes and neighborhoods.
Average Rent by Apartment Size
The size of an apartment in Meridian is one of the most significant determinants of its rent. A studio apartment, the most compact living space, can be leased for as low as $1,263, which can be an attractive proposition for those who value simplicity and efficiency. Conversely, larger families or those desiring more spacious accommodations can expect to pay up to $1,830 for a larger apartment, which often offers additional amenities and space for additional comforts.
For those in the middle, the one-bedroom and two-bedroom apartments offer a golden mean, balancing affordability and space. These are ideal for individuals or small families who seek a harmonious blend of comfort and cost-effectiveness. The recent trend of decreasing rent prices across the board has made these options more accessible, giving renters more room to breathe and budget.
Average Rent by Neighborhood
When dissecting rent by neighborhoods, Meridian showcases a varied tapestry of living costs. The most affordable areas, such as Southwest Meridian ($1,532/month for an average of 726 Sq Ft), Southeast Meridian ($1,548/month for an average of 788 Sq Ft), and Old Town Meridian ($1,558/month for an average of 657 Sq Ft), present viable options for budget-conscious renters.
Conversely, Northeast Meridian stands as the premium neighborhood with rents averaging $2,029 for 786 Sq Ft, followed by Northwest Meridian at $1,628 for 716 Sq Ft. These areas offer more than just living space; they offer a lifestyle, with amenities and community features that justify the higher rent brackets. The middle tier, such as Old Town Meridian, offers a blend of historical charm and modern conveniences, appealing to those who appreciate a neighborhood with character.
What Drives Rent Prices in Meridian?
Rent prices in Meridian, like any other city, are influenced by a variety of dynamic factors ranging from location to economic health.
Location Within Meridian
The old adage 'location, location, location' rings true in Meridian, where the rent you pay is greatly influenced by where you choose to live. Downtown areas, with their proximity to work, entertainment, and dining, often command higher rent prices due to the convenience factor. In contrast, suburban areas of Meridian offer more affordable living options, often attracting families and individuals looking for a quieter lifestyle away from the hustle and bustle.
As the city has grown, so have the number of neighborhoods that cater to a range of lifestyle preferences and budgets. The most affordable neighborhoods have become hotspots for renters looking for value without compromising on the quality of life, while the more expensive areas cater to those who place a premium on luxury and location.
The Influence of Market Trends
Market trends in Meridian, influenced by factors such as the local economy, housing demand, and demographic shifts, play a pivotal role in shaping rent costs. The recent dip in rental prices can be attributed to a range of factors, including market corrections and an increase in housing availability. This trend provides a unique opportunity for renters to secure better deals or negotiate more favorable lease terms.
The rental market is also affected by the broader economic landscape, such as employment rates and income levels, which can influence a person's ability to pay rent. As Meridian continues to attract businesses and residents, these economic indicators will remain crucial in determining the trajectory of rent costs.
Renting Strategies in Meridian
Securing the right rental in Meridian requires strategy. This involves understanding the fluctuations in the market and knowing when and where to look for the best deals.
Timing Your Rental Search
Timing can be everything in the rental market. In Meridian, as with many places, certain times of the year may offer more favorable rental rates. Renters should be aware of the seasonal trends that could affect availability and prices, such as the increased demand during the summer months when families are more likely to move due to school schedules.
Additionally, staying abreast of market trends, such as the recent 4.6% decrease in rent, can provide renters with the leverage needed to negotiate more favorable lease terms. By timing their search strategically, renters can make the most of these market dynamics to find the best possible living situation for their needs and budget.
Navigating Lease Agreements
Understanding the terms of a lease agreement is essential for a stress-free rental experience. It's crucial for renters in Meridian to be well-versed with the fine print, which governs everything from payment terms to maintenance responsibilities. Renters should look out for any clauses that could affect their financial obligations, such as rent increase regulations and penalties for breaking the lease early.
As the market adjusts, with an overall decrease in rent prices, potential renters may find themselves in a stronger position to negotiate terms that better suit their financial circumstances. It is an opportune time to secure rental agreements that reflect the recent market shifts, potentially locking in lower rates for the duration of the lease.
Understanding Your Rights as a Renter in Meridian
Navigating the renting landscape also involves being cognizant of your rights as a renter. Lease agreements in Meridian are legal documents, and understanding the terms and conditions laid out in these contracts is paramount to ensuring a fair and lawful renting experience.
Lease Agreements
A lease agreement is a renter's first line of defense, stipulating the terms of the rental arrangement. It's important for renters in Meridian to thoroughly review their lease agreements and understand aspects such as the length of the lease, rent payment procedures, and policies on pets and visitors. Renters should be particularly cautious about any clauses that could lead to additional charges or loss of deposit money.
Rental Increase Regulations
Renters should also be informed about their rights regarding rental increases. In Meridian, landlords are typically required to provide adequate notice before increasing rent, and any such increase must be justified and within reasonable limits. Being informed about these regulations can protect renters from unexpected and unwarranted hikes in their monthly expenses.
Final Thoughts on Renting in Meridian
Meridian's rental market, while experiencing shifts, remains a vibrant and attractive option for many looking to relocate. With its variety of neighborhoods and apartment options, renters have the flexibility to choose a living situation that best fits their lifestyle and budget. The recent decrease in rent prices may offer a window of opportunity for those looking to move, as the market adjusts to a new equilibrium.
---