---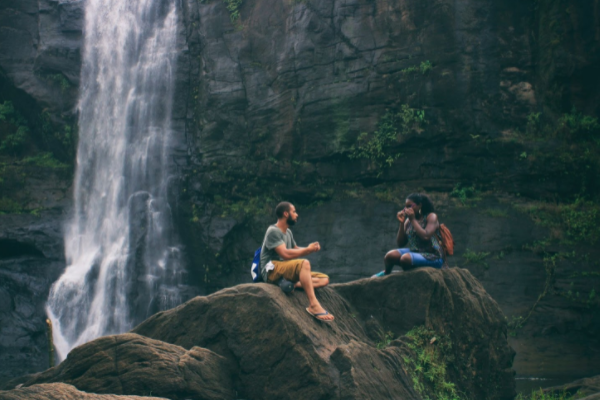 A relationship takes a lot of hard work, empathy, and care to keep going. Love is the foundation for a healthy relationship, but it's not enough to keep two people together. There are plenty of things that go into sustaining a happy and healthy relationship. Taking an interest in each other's hobbies, trying out new things together, and being open and honest to name a few. However, when you have everything, sometimes the only thing you need is quality time together.
Life can sometimes get in the way of love and it can be difficult to spend time with each other. Whether it's work, family, or your other obligations, it can be difficult to find the time to be together as a couple. You don't have to be glued to each other 24/7, but spending time together is important. If you and your partner have been struggling with finding time for each other, you've come to the right place. Here are some tips on how you can spend quality time with your significant other, and keep the love alive.
Talk it out
First things first, communication is a key part of any healthy relationship. Before you let your insecurities and unhappiness get in the way of you and your partner, it's important to talk it out. Almost all the issues you may have with your partner can be solved with open and honest communication. So plan out whatever questions for your boyfriend or girlfriend you may have and have a conversation about things. Voice your worries and frustrations about the issue, and find out what your expectations are so you can start to work on them. Talking things out beforehand is a great way to connect with and spend time with your significant other.
Schedule time to go out
Finding time to hang out as a couple can be hard especially with things like work and family in the mix. It's important to make time and put in the effort to keep things fun, fresh, and exciting. If you don't know where to start, you can follow this simple rule: Go out of the house together once a week, go out of town once a month, and go out of the country once a year. This is the easiest sure-fire way to help you get out of your couple-rut and spend time together. Start small with the movies, then a weekend getaway, then a weeklong getaway. So start researching where you want to go and take control of your quality time together.
Plan a fun night in
Going out doesn't have to be the only way to spend quality time together as a couple. There are plenty of ways to have fun together from the comfort of your own home. Stock up on snacks and drinks and settle in for a couples movie night. Bring out the old school board games and have a games night together. If the classic board games are not really your style, explore each other with some more adult board games to keep things interesting. Cook your partner a romantic, candle-lit dinner and spend the evening gazing at the stars. Crack open a bottle of wine and do a puzzle together! There are plenty of ways to spend time together at home and have fun!
Swap hobbies
Even though you're together, you're both individuals with your own hobbies and interests. A great way to spend quality time together is to see if you can combine your hobbies into a fun couple's activity. Take an interest in your partner's interests and you might be surprised you've found a new way to bond with each other. Whether your partner's hobbies are a particular TV show, walking route, or a creative outlet, consider giving it a go together. At the very least, you might know more about your partner and understand them better afterward. At best, you might find a new fun way to spend time together, and you might learn something new about yourself too!
Exercise together
As the old saying goes: Couples who run together, stay together. Exercise is always a great way to spend quality time together while you work on yourselves and your health. Whether it's going for a run, taking a yoga class, or going to the gym, there are plenty of ways to get your blood pumping while you spend time together. Exercising is not only good for you, but it also releases positive endorphins and is a great way to see your partner in a different light. Sometimes, spending time together requires working up a sweat, but it's well worth the effort. 
Make time for the bedroom
Sometimes, the quality time together we crave the most is quality time in the bedroom. Being intimate with one another is a necessary part of most healthy relationships. Finding time to be intimate can be difficult if you're working full time or if you have children. Your bedroom life can quickly become boring and monotonous if you don't make the effort to keep things interesting. Whether you introduce new positions, toys, or scenarios, you need to find ways to keep things in the bedroom fun and exciting. Don't be afraid to show each other how attractive you find them and how much you mean to each other.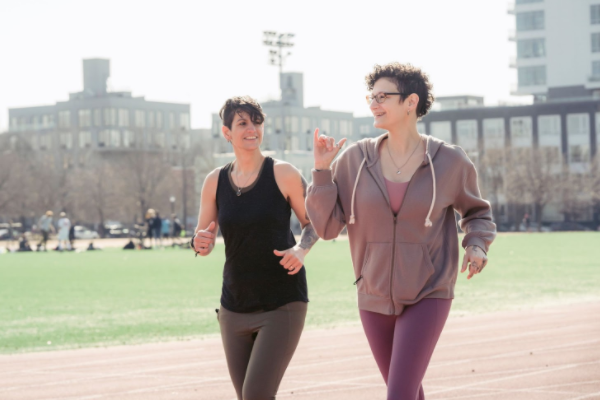 There are no rules to spending quality time together with your significant other. Spending time with your partner is all about putting in the effort and showing up for each other. If you feel like you haven't been putting in enough effort and you feel guilty, now's your time to change that! There's no time like the present to make a change and show your partner how much you care.
Start by talking things out and being on the same page with one another. Make time and schedule going out and doing something fun. Explore each other's interests and see if you can find a way to do your hobbies together. Go for a run, take up a yoga class, or go hiking together. Keep your bedroom life alive and try to keep things fun and exciting when being intimate. Your quality time together is what you make it, so make sure to make it count!
---