---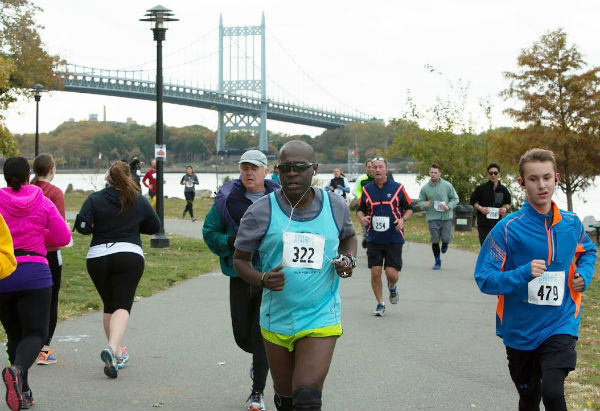 The Police Athletic League (PAL) is calling all citywide alumni to register for the upcoming Fourth Annual 5K Run/Walk to benefit PAL on Sunday, November 11, 2018, in Riverside Park in Harlem, part of the Generosity Series. All skill levels welcome, and PAL wants to see you for registration at 7:30 am and start time 9:00 am for a $20 registration fee. Catch up with your fellow PALs, kids, families, staff, and supporters.
If you grew up in neighborhoods from Hell's Kitchen to Staten Island, Harlem to Bedford-Stuyvesant, South Jamaica to the South Bronx, we want to hear from you! Have you played on a PAL sports team? Enjoyed activities at a PAL Center? Spent your summers on a PAL Playstreet? Do you remember field trips? Singing, dancing, arts, and crafts? Show us your PAL ALUMNI TEAM SPIRIT and join in the fun!
Participants enjoy a fun-filled Sunday run, jog or walk in the park featuring a live DJ and a cheerleading section of colleagues, friends, and family.  Over the years in total, this event has raised approximately $100,000 to support PAL programs.  For the fourth year, PAL will be participating in the Generosity Series NYC 5 K Run/Walk, along with 20 other organizations, to help raise funds in support of 30,000 New York City youth. Founded in 1914, PAL has served the city's young people for over 100 years.  It provides recreational, educational, cultural and social activities to boys and girls annually and is also the city's largest, independent, nonprofit youth organization.
For more information, please call Jenna Wechsler at (212) 477-9450 ext. 321 or email jwechsler@palnyc.org.
---