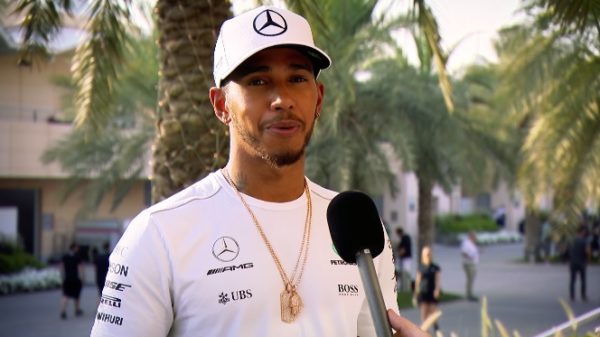 Summer is the time that Harlemites love to travel around the world, and if you are heading to Azerbaijan you may want to check out the Baku City Circuit, at the 2017 Formula 1 Azerbaijan Grand Prix in June 23rd-25th, 2017.
The world's top Formula 1 drivers have expressed their excitement at returning to Baku this summer where they will once again take on the many challenges presented by the newest and fastest street track, Baku City Circuit, at the 2017 Formula 1 Azerbaijan Grand Prix.
Speaking exclusively to Baku City Circuit ahead of the second successive F1 race weekend in Azerbaijan, the likes of Lewis Hamilton (pictured above for Mercedes), Valtteri Bottas (Mercedes AMG Petronas Formula One Team), Daniel Ricciardo & Max Verstappen (Red Bull Racing), Felipe Massa (Williams Martini Racing), Sergio Perez (Sahara Force India F1 Team) and two-time World Champion and last year's Official Ambassador for the race in Baku, Fernando Alonso (McLaren Honda) all expressed their delight at their impending return to beautiful Baku and the fastest street circuit in F1. This summer they will face another testing weekend taking on the circuit's tight, narrow sequences – this time in the new, wider 2017 cars – as well as its 90-degree turns, downhill sections and long straights that combine to make Baku City Circuit one of the most daunting tracks on the calendar:
Drivers are ready for the 2017 F1 Azerbaijan Grand Prix:
Tickets for the 2017 Formula 1 Azerbaijan Grand Prix Still on Sale!
A variety of tickets options are still on sale for the 2017 Formula 1 Azerbaijan Grand Prix, as well as special 'Junior' tickets for children aged 2-16
With less than 2 months to go until the world's greatest race cars once again speed through the streets of this stunning city, the message from Baku City Circuit to the world's F1 audience is very simple: get your tickets while you still can and join them in Baku in 2017!
Formula 1 in Harlem?
For more information on how to purchase tickets and plan your stay in Baku for the 2017 Formula 1 Azerbaijan Grand Prix please visit: www.bakucitycircuit.com
Related Articles
---
VIDEO
---
"We re-imagine, recreate, and redeem cultural omissions and misrepresentations of Blackness, for the culture. ...." This post is made in partnership with British Pathé.