---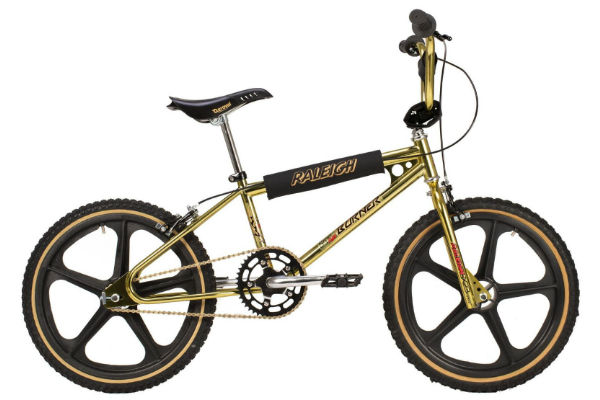 It is 35 years since the now-iconic MK1 Raleigh Super Tuff Burner first set pulses racing among pimply adolescents as they hopped and jumped their BMXs across suburbia.
Those youngsters have now grown up, but Raleigh is giving them the chance to relive their heady teenage years by relaunching the Super Tuff Burner once again. Complete with the original gold super chrome paint job, Aeroyal saddle, top-tube guard, looptail rear and five-spoke black Skyway Mag wheels, the limited-edition bike captures all the fun, spontaneity and excitement that the 80s bike provided. It's difficult to act your age on a bike like this – but you can always pretend you've bought it to share with your kids. Be sure to make them watch ET first so they get to understand the context – though topping up on Stranger Things will work just as well reports source.
Interestingly, Raleigh expects the new generation of younger riders will want to get their hands on the Burner not only for its old-school thrills but also because of its exclusivity. It's period details will turn heads in any BMX park and Harlem park – and you might even learn some new tricks, too.
Raleigh Super Tuff Burner
Price $1,000 Shop Harlem World Health & Beauty
Frame steel
Brakes Dia-Compe MX-890
Photo credit: Burnt gold: the iconic Raleigh BMX was a headturner when it was launched 35 years ago – and it's lost none of its charm.
---