---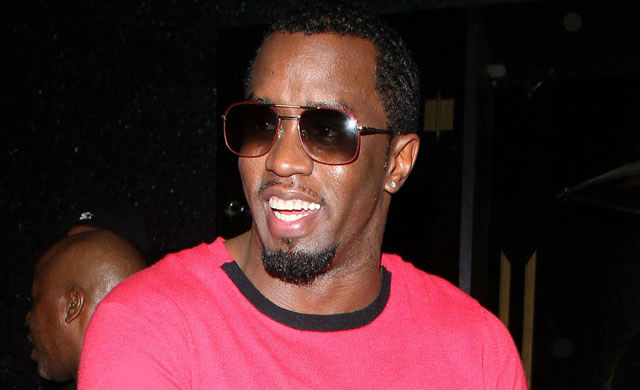 Award Winning Actor Kevin Byrd's Breakout "Release
" Year End Review a Banner Year for 2007. Arising Internationally acclaimed superstar actor/filmmaker Kevin Byrd gains new ground and moves into unchartered territory in 2007's banner year. In 2007 Kevin Byrd partnered with Live B.I.G Music Group. Live B.I.G Music Group has designed this promotional giveaway to establish an ongoing relationship with schools and to enlighten, uplift and educate the youth on the importance of giving back to the communities in which they were raised. This project is geared towards honor students and other specialized programs that host students of excellence. Using Hip-hop as a vehicle to relate to the youth, Live B.I.G Music Group has chosen a few high schools and colleges within the five boroughs of NYC to come and distribute their new single "Worldwide". Live B.I.G Music Group is "Bristal" Jamel Fisher (CEO) and "Twan" Antoine Cassidy (President). "Bristal" comes from Bad Boy Entertainment as former member of the group Junior Mafia and has written hit records for Sean "Puffy" Combs as well as Lil' Kim
. "Twan aka Twanie Ranks" comes from Duck Down Records
by way of Boot Camp Clik, where he has appeared on various recordings. Bristal and Twan have merged and are currently in the studio finishing up their premiere CD release titled " Get Money Never Rest
" due out in March of 2008. Their single "Worldwide" will be released December 18, 2007.
Kevin Byrd's breakout year for 2007 has been a year of great accomplishments and a year that's garnered him to international media status in over 17 different countries with his Prostate Cancer Awareness Campaign, and his off Broadway hit show "Release
".
Kevin Byrd picked up the NAMIC Vision Award Nomination in March 2007 for Best T.V Documentary "HONOR DEFERRED
" for the History Channel; produced by Al Roker Productions and Hosted by Bernie Mac and Samuel L. Jackson. Byrd stared as the Legendary solider Lt. John R .Fox (a Congressional Gold Medal Honoree recipient and the G.I. Joe Action Hero figurine (aka Hasbro) Fox is famous and known for killing 100 German Solider and risking his own life in WW II era) and being awarded the highest military award (Congressional Gold Medal of Honor) from President Bill Clinton in 1997 in favor his wife Arlene Fox received in his honor.
Kevin Byrd in March stars in a new promo Nike Commercial called "The Calling" directed by Alonzo Johnson due for release in 2008. Kevin Byrd not only earned award nomination for his starring role in "Honor Deferred"; Kevin Byrd also in June, July, August ,and October 2007 made front cover of 3 different media magazines known as AMAG Magazine, Parle Magazine Who's Next Issue, and Black Star Newspaper (front Cover Breaking News Headlines) and Kevin Byrd became the 1st and the youngest African American Male Actor to grace the cover of Parle Magazine this summer 2007.
Kevin Byrd in July 2007 took the biggest leap with his career bringing his own One Man Show "Release" A show that Byrd wrote, produced, and directed (along with Jason Hendricks and Marc Meir and Chris Frierson), and starred as 6 different personalities and walks of life; a show that highlights the emotions and struggles that men encounter on different angles, revealing a deep sense of self exploration. To his 1st Off Broadway Theatre at the Legendary and Famous "Players Theatre" in Manhattan, New York , July 2007 to a sold out audience with Rave Reviews) and hosted by BET'S COMIC VIEW'S Comedian Ardie Fuqua and backed up by a 6piece live band.
Kevin Byrd in September 2007 makes his 1st International Headlines in 17 different countries being featured in The Epoch International Times Newspaper for his Prostate Cancer Awareness Campaign (the largest independent international newspaper reaching over 1.5 million people weekly worldwide in countries like United Kingdom, Canada, United States, Japan, China, Indonesia and Spain)
Kevin Byrd on October 1st,2007 celebrates Kevin Byrd Day Anniversary in his hometown of Utica, New York; making him the 1st and the youngest African American Male Entertainer to receive a Proclamation Award and his own personal Day in History.
Byrd also makes two more additional media Headlines in The New York Trend Newspaper and Broowha National Newspaper for the months of October and November 2007 for his work with Prostate Cancer Awareness and Autism for children and Adults.
Kevin Byrd in December 2007 ends the year with filming a new International Bollywood featured movie called "Kiran Meets Karen" and stars as a News Journalist directed by the well known South Asian filmmaker/producer Manan Kathora, who's famous for his movies like FLAVORS and ARIA (Kevin Byrd is the only African American male actor to star in "Kiran Meets Karen") International release in theatres summer of 2008.For more information on Award Winning Actor Kevin Byrd log on to www.kevbyrd.com
Phil Andrews, CEO, PA Public Relations Company
www.papublicrelations.com
---