---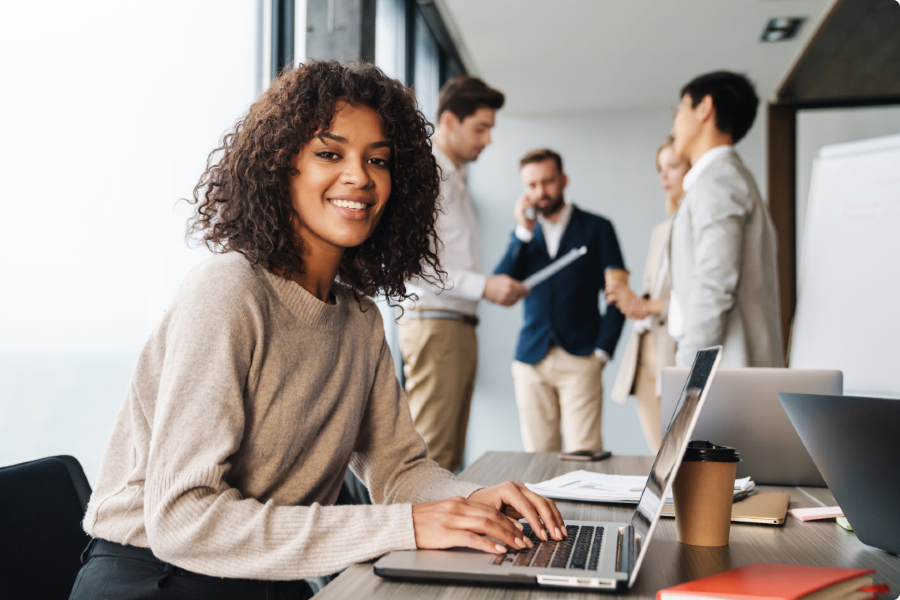 Mental health in the workplace is becoming a widespread issue regardless of business or industry.
Understanding this concept is challenging because every employee is unique, and so are their needs. Employee mental health is a key aspect to focus on for businesses that want to have a thriving, high-performing workforce.
In this article, we'll discuss how important employee mental health is and how online therapy is emerging as the most important go-to solution for businesses across all industries.
Why Is Employee Mental Health Important?
Mental health is a state of well-being, allows an individual to manage everyday stressors efficiently, be productive, and reach their full potential – both professionally and personally. Thanks to studies and widespread coverage regarding mental health, misconceptions are broken down, favoring a better understanding of this concept among employers and employees alike.
More specifically, mental health is not just the absence of a mental illness. In fact, you can have poor mental health without having an illness, or you could have a mental illness and have good mental health. What is perhaps the most important is that good mental health and good physical health are part of the same equation.
As health and performance go hand in hand, the importance of workplace mental health becomes a mandatory topic in the corporate world. Some aspects of good mental health include:
Ability to handle stress, pressure, and challenges at work and smoothly recover from setbacks
Ability to stay agile and have good analytical and problem-solving skills
Empathizing with customers and other colleagues
Ability to cope with changing roles or responsibilities
How Does Work Impact Mental Health?
As mental health is more than the absence of an illness, work can impact one's mental health in a variety of ways. Perhaps the most important aspect is communication in the workplace and management practices.
For example, managers who do not maintain good relationships with employees may negatively affect their mental health and performance at work. When not supported appropriately, employees may feel overwhelmed, stressed, and unmotivated, leading to poor performance. Also, constant pressure on employees to perform better can also lead to emotional exhaustion and high levels of stress.
There are other factors that can impact employees' mental health, including their working environment, such as handling dangerous equipment, the level of support and resources available, or job insecurity.
How Online Therapy Revolutionizes Workplace Support
An employer has a definitive say when it comes to employee mental health. There are many actions that could support a healthy work culture and healthy, happy employees that flourish and achieve their full potential.
Undoubtedly, employees who struggle with mental health illnesses need clinical care. However, most employees do not need clinical care; they need mental health support to learn how to cope with the dynamic work environment and culture and daily stressors.
Emotionally draining work, such as overwhelming, stressful or monotonous is often cited by employees as being the most important work factor that affects their mental well-being. Another issue is lack of support, which can be predominant if your workforce is remote.
Online therapy for employees is targeted towards any type of business, whether online or brick-and-mortar and is suitable for firms that do not only want to attract and retain top talent but also for those that want to maximize the potential of their most important assets: their people. Online therapy for employees focuses on issues like stress, anxiety, burnout, and other aspects that affect work performance.
Online therapy is conducted by licensed therapists and employees only need access to a device – such as a mobile phone – to participate. Online therapy for employees has been demonstrated to reduce work-related stress, absenteeism, and high staff turnover, and improve productivity.
Calmerry is an online affordable solution that allows businesses to enroll their workforce in therapy and benefit from texting or video therapy whenever they need it. Each employee is matched with a licensed therapist specialized in their issue – such as severe stress or burnout. Calmerry employs more than 600 licensed therapists that cover a very broad range of issues.
At the same time, Calmerry empowers each person by providing them with a diverse toolbox to improve mental health awareness. These include online journaling, worksheets, and mood tracking, which can be used to manage symptoms and track progress.
Calmerry also empowers employers by allowing them to pay only for the services they need and use, and allows the employer to track employees' progress. Activity-based dashboards are used to track mental health and notice how it improves over time.
Thanks to affordability, Calmerry is a suitable choice for small and medium enterprises. It has two flexible payment options, depending on your needs and preferences. The pay-as-you-go option is a plan suitable for businesses that need support during specific times, such as merging, reducing staff turnover, or transitioning from remote work to in-office work and vice-versa.
For example, a business that aims to expand its workforce may consider this plan as onboarding new members can be challenging. Online therapy can help the new members adapt to the new work environment quicker and helps to address their specific issues without affecting the rest of the team.
Calmerry also offers a more comprehensive plan for businesses that want to integrate online therapy into their daily activities. The per-employee-per-month plan is suitable for any firm that wants to provide ongoing mental health support all year round, which can be used as an incentive to attract and retain top talent.
Summary
As mental health is becoming a more and more common issue in today's world, businesses in need of improving their performance and keeping their employees happy and productive consider mental health services.
Employee well-being is more important than ever if you have a diverse workforce as it shows the team they are cared for and appreciated in the workplace. Calmerry is a way of delivering quality mental health support to employees in an affordable, flexible way and there are more than 600 licensed therapists that provide a wide range of services via texting or video calls.
This content is part of the HWM Partnership.
---