---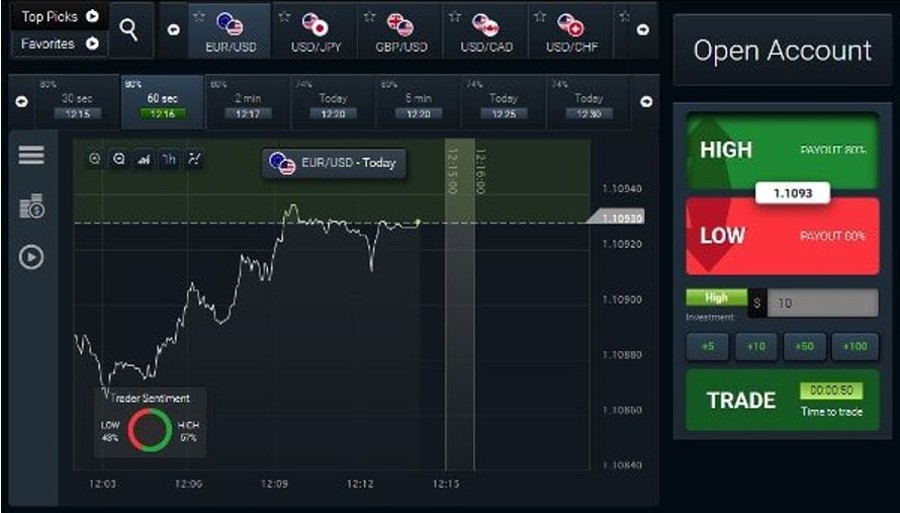 If you are a beginner trader, maybe binary options trading can be right up your alley.
Because of its versatility and all-inclusive approach, binary options trading has become the most favored trading method in the current era. In addition, one need not be an expert to understand how it works. That's where a reliable broker comes in handy and gives you all the necessary information. Here are some practices a beginner trader must follow to achieve successful binary trading.
Approach a Reliable Broker
Instead of relying on word-of-mouth, it is better to check out reviews of a broker before you approach them. Ensure that the broker has a valid regulatory status from renowned regulatory agencies such as Financial Services Authority (FSA), ASIC, etc.
A reliable broker will protect your funds and offer relevant payout percentages depending on the trading instrument. Some provide payouts over 85% so go with those! In addition, brokers even offer some kind of a welcome bonus upon deposit. You can compare these offers with other brokers in the online sphere. Lastly, go with a broker that caters to your budget. Some are ready to open a trading account for $5 to $10! Also, they can even give you binary options demo accounts for free to explore your options.
Get a Free Demo Account
A credible broker will allow you to set up a free demo account. Basically, these accounts are meant to give you the big picture of what a market looks like. It will let you simulate predictions based on your investment and risk profile and provide accurate results.
It is like virtual assistance for your trading needs. Moreover, reliable online brokers give you several accurate market trading indicators and scenarios to let you know what tools you need to equip yourself before trading.
Follow Trends and News
A beginner must practice to keep up with the ongoing trends. As you know, the trading world fluctuates, and asset prices depend on market trends. It is this zig-zag path that a trader must overcome, and one way of doing that is to follow the trends diligently.
In conjunction with the above point, a beginner must follow the news. Along with the technical analysis, do some daily research to know if the asset price will increase or decrease. It means keeping up with the news 24/7, listening to the radio, watching global news channels, etc.
Use in Indicators
Believe in the power of indicators. It will let you know if your prediction is accurate and if you get some profit or not. Even though you cannot comprehend what will be the next trend, however, indicators can give you an idea.
Here are some binary options trading indicators that a beginner must know:
Alligator: It is used when you want to know if the market is highly volatile and when to enter or exit it. Essentially, it uses three moving average lines that make up the jaw, teeth, and lips. It is based on the fact that 15% to 30% of the time, markets trend up or down, which is the best opportunity for a trader to strike.
ATR: Also called Average True Range, lets a trader predict value based on past market trends. Simply put, it is a technical indicator that calculates mean daily ranges.
ADX: Also called the Average Directional Index, it lets a trader know the overall market trend. It comprises two lines called +DI and -DI. The former indicator is named the "Positive Directional Index Indicator" and represents how strong or weak the buyers are in a market. The latter is called the "Negative Directional Index Indicator" and describes how strong or weak the sellers are in a market.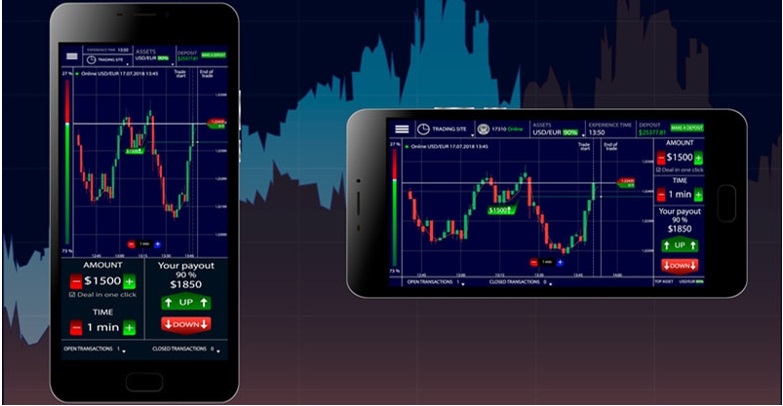 Know When to Give up
It is advisable not to get too hasty when it comes to trading. It has its thrill akin to gambling; however, know when to give up. It is better to put daily stop-losses or conventional stops to save yourselves from heavy losses and risks.
Work with your broker, set expiry times, and choose the type of binary contract that works in your favor. For beginners, an up/down binary contract is viable due to its simplicity.
Another great practice is to know when to exit the market. You can even exit before the expiry if you incur losses and understand that the market has become volatile. Therefore, your broker will keep the best of your interests in mind and automatically pull you out of the trade.
Bottom Line
In the end, it is all about thinking wisely. There is no such thing as beginner's luck in the trading world. With calculated moves and strategies, you will hit the nail quite easily! Therefore, knowing when to give up, analyzing market trends with indicators, and using the expertise of a reliable broker will make any trade a success.
---