---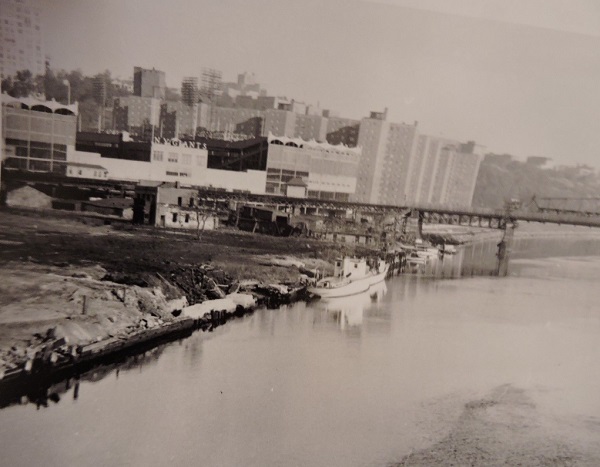 The Polo Grounds Stadium opened in 1889 when the New York Giants moved to Coogans Hollow, a meadow below Coogans Bluff.
In this rare photograph looking northwest boats sit idle along the under-developed Hudson River shoreline in Harlem, New York, 1953.
The Polo Grounds stadium was located along 155th and 157th Streets and 8th Avenue (running north and south) where the New York Giants and the New York Yankees played each season.
The photograph was taken somewhere around 153rd Street during low tide on the Hudson River. Harlem apartment buildings spread across the top of Coogans Bluff sit in the background.
The photograph was taken four years before the stadium was closed in 1957.
Via source
---