---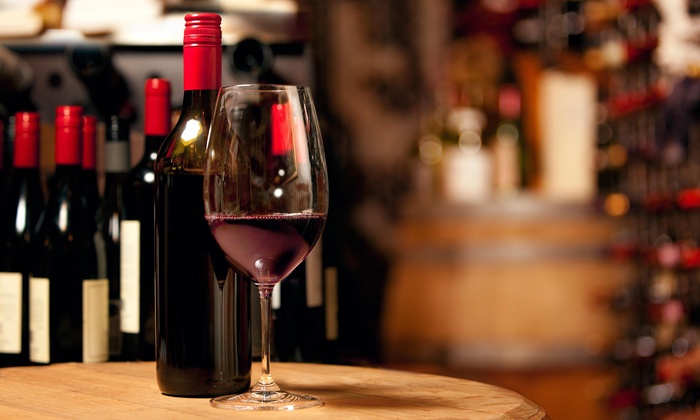 By Paula Moulton
I became infamous at Le Cordon Bleu in France (at least in my own mind) on a relatively quiet and peaceful classroom day of wine tasting. I am on stage but the theater is a dimly lit classroom in the 15th Arondissement of Paris and I am an American widow with three grown children wearing a uniform that matches my nine other youthful women classmates. Can I succeed at performing the international protocols of a flawless 7-minute wine analysis that ends with a perfect food and wine pairing while standing in front of my peers, professor and the man from Margaux?
With a grimace, and a bit of pride, I always think back to this life-changing moment in the spring of 2012 when I was preparing for intensive wine exams. After studying ten months in Paris at Le Cordon Bleu's first year of wine management, I still had my doubts about performing the 7-minute wine analysis and, if given the choice, would rather have performed the 7-minute AB workout even if it entailed wearing my spandex shorts in front of my other twenty classmates.
My classmates snickered, but I think they were secretly happy that I broke the traditional standards of food and wine pairing that day. It certainly opened the doors to the steps I follow when it comes to choosing the perfect wine for holiday gatherings.
The internationally accepted rules of a wine tasting analysis chronicle in detail the visuel, or visual;olfactif or aromatic; and gustatif or taste of a particular wine, analyzing the future of the wine in terms of age, serving temperature, whether to carafe or decant, and finally, what dish to pair with the wine—all in 7-minutes or less. And the key ends with unlocking the door to choosing the correct wine for your meal.
I hold the glass of 2009 Chateau Kirwan Bordeaux in my hand like a singer ready to begin a melody. "This bouncy and forward 2009 Bordeaux from Chateau Kirwan, which is predominantly Cabernet Sauvignon blended with Merlot, Petite Verdot, and Cabernet Franc," I exclaim, "could be paired with a lovely garlic-rubbed grilled leg of lamb served with roasted rosemary potatoes and sautéed green beans with toasted pine nuts . . ."
Monsieur Professor is proudly smiling at me and begins to clap with my other nineteen classmates and the man from Margaux.
"Or," I sheepishly announce over the first seconds of applause, "it could be paired with a thin-crusted pizza covered with caramelized onions, crispy pancetta, sautéed shitake mushrooms, and Gorgonzola cheese."
The clapping stops abruptly, "Why you do that!" Monsieur Professor shouts at me after my offbeat pairing suggestion. "You just gave perfect wine analysis and then ruined it by your food pairing . . .pizza, mon Dieu, not with Chateau Kirwan from Margaux!"
I genuinely want that bottle of Chateau Kirwan from Margaux with pizza. Ce n'est pas chouette (that's not cool) for a traditional French food and wine pairing but for me, an American, it is.
I suggest using my basic pairing principles—that so abruptly disturbed my French classroom that day—to explore and have fun with food and wine pairings during the holidays. By matching a wine that's either similar or opposite to the dish or ingredients being served, you can produce delectable and unique pairings. It's all about the personal adventure when it comes to food and wine pairing.
I pair wine using a simple technique that I learned from a famous sommelier in France. "Wine pairing should be looked at like we look at couples," he shared. "There are two types of couples in this world. There are the couples who are similar to one another and make each other whole almost like being one person and then there are the couples who are completely opposite and one would never put them together."
Yet both couples work together and form a powerful bond…
1. Is this wine similar to the dish?
Ex: A heavy beef stew with lots of pepper and bay leaves would have flavors similar to a peppery, earthy red wine like a Cabernet Sauvignon or a spicy Pinot Noir. The bold aromas and flavors of the wine are similar to the strong and spicy ingredients in the stew.
2. Is this wine opposite to the dish?
Ex: A creamy white sauce over pasta would pair well with a nice Sauvignon Blanc. Why?
The acidity in the wine is opposite from the creamy, smooth sauce and actually subdues and balances both flavors.
In pairing traditional holiday dishes, use the basic concepts above (try on your own first) and if you get stumped here are some cheat notes:
Turkey (Dark Meat): Merlot, Zinfandel
Turkey (Light Meat) Chardonnay, Pinot Noir, Viognier
Chicken: Beaujolais, Chardonnay, Pinot Noir, Riesling, Rioja
Lamb: Bordeaux Blend, Cabernet Sauvignon, Merlot
Salmon/Seafood/Shellfish: Chardonnay, Riesling, Sauvignon Blanc, Pinot Noir
Pizza: Bordeaux Blend, Merlot, Cabernet Sauvignon, Syrah, Zinfandel, Sauvignon Blanc
Macaroni & Cheese: Chardonnay, Sauvignon Blanc, Rioja
Hamburgers: Merlot, Rose, Zinfandel, Syrah
Be bold, brave and thankful that your pick does not include the man from Margaux. Simply take that adventurous wine leap believing that your personal palate will always catch you. And even if your palate fails you with the hours of thought you put into that special holiday food and wine pairing, who cares, try again later. Toss out the old ideas about failure and embrace it as your best friend because, when it comes to wine, there is always another chance to get creative with another even more provocative pairing.
Please sip responsibly.
A viticulturist, award-winning winemaker, and published author with over 25 years of experience in the wine industry, Paula Moulton has worked with wine talent such as Joel Peterson of Ravenswood Winery, Mike Benziger of Benziger Family Winery, and Jean-Luc Thunevin (Bordeaux's Bad Boy wine). She has appeared on the Today Show, CBS, NBC, ABC, FOX, CRN, and other major media outlets as an author and wine industry leader. Moulton holds a BA from U. C. Berkeley in Rhetoric, an AS in viticulture from Santa Rosa Junior College, and a Wine Management degree from Le Cordon Bleu, Paris, France.
Learn more about Moulton at www.paulamoulton.com.
---