---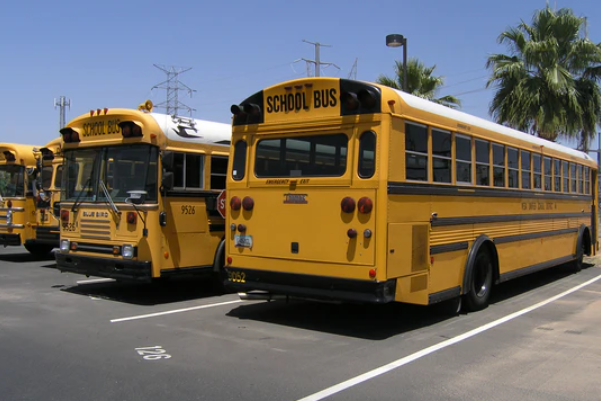 Nearly 200 corporate executives will participate in PENCIL's Principal For A Day® event in New York City on Thursday, May 19th, 2022.
They will ve visiting 150 New York City public schools both in person and virtually to learn about the opportunities and challenges facing public education.
For the first time since the pandemic, business leaders will get a behind-the-scenes look at school administration, interact with and mentor students, and become motivated to start long-term PENCIL partnerships between their companies and the schools.
Throughout the day, business leaders will have opportunities to participate in immersive activities tailored to each partner school, including shadowing a principal over the course of the day to gain a deeper understanding of their job, acting as a thought partner and advisor, touring the school and learning about its unique programs, and meeting with students to share their own academic and career journeys.
Following the school visits, executives, school principals, and students who participated in the day will head to Google's offices at Pier 57 to join PENCIL for the inaugural Principal For A Day Summit.
Participants will further explore the intersection of education, workforce development and equity and the necessity for the business community to engage in hands-on programs that support student success.
Summit speakers include:
NYC Public Schools Chancellor David C. Banks
Deputy Mayor Sheena Wright
Phillip Anderson, Executive Director – Diversity & Inclusion + CSR, DTCC
Hedieh Fakhriyazdi, Director Social Responsibility & Weil Foundation, Weil Gotshal & Manges
Aparna Pappu, Vice President, Google
"Since 1995, Principal For A Day has been a platform to meaningfully engage New York City's business and civic communities in our public schools and with the students they serve," said PENCIL President Gregg Betheil. "As the city emerges from the challenges of the last two years, students need our collective and coordinated support more than ever. Principal For A Day is the starting point for NYC companies to launch new partnerships that support the next generation of business leaders by providing access to skills, opportunities and relationships. PENCIL is proud to partner with Mayor Eric Adams and Schools Chancellor David C. Banks to create pathways to the opportunities and experiences that help NYC students succeed in college and career."
"We are thrilled to once again join PENCIL for this year's Principal For A Day and Summit," said Schools Chancellor David C. Banks. "Our schools are a jumping-off point for the rest of our young people's lives, and there is tremendous potential in the partnerships that are forged on this day as we reimagine the student experience together."
"Google is excited to host PENCIL and the Principal For A Day participants for this inaugural summit," said Sarah Henderson, Senior Program Manager for Tech Education Outreach and Partnerships at Google. "PENCIL's program of bringing together leaders from the private sector into public school not only creates memorable and educational experiences for students and educators, it creates a more universal understanding about the incredible efforts it takes to run a Public School and how we can all work together to make sure every student can reach their full potential."
"Principal For A Day is only the beginning for how our city's business leaders can support young people," said Deputy Mayor Sheena Wright. "We hope participants leave inspired to start new partnerships with schools, become hosts for our Summer Youth Employment Program, and explore new opportunities to connect students to success."
Following Principal For A Day®, PENCIL works to translate initial business interest into opportunities for sustained partnerships with schools.
To date, PENCIL has partnered with hundreds of companies, mobilizing tens of thousands of volunteers to serve over 46,000 students.
PENCIL makes it easy for business professionals, educators and students to work together—in schools and the workplace.
Our hands-on programs, including in-school partnerships, mentoring, internships, and immersive experiences like Principal For A Day®, create targeted opportunities to make a real difference in the classroom and beyond.
PENCIL
PENCIL is a New York City-based non-profit. New York City schools are filled with students who have potential and ambition to go far, and we envision a city filled with students whose opportunities match their ambitions.
Since 1995, we've played a critical role in bringing together business professionals, educators, and students to open eyes, open minds, and open doors.
By doing so, we connect students to success.
Learn more at pencil.org.
---