---
By Bretton Love
Fashion is one of the factors which evolves over time. As we age, we undergo constant changes and we tend to be part of that change. We also adapt different fashion senses being introduced to the market. Regardless if it's purely for trend or the promised comfort it brings, we can't deny the importance of appropriate clothing in our daily lives. For instance, if you are in the corporate world you should dress formally and business-like, during winter you have to select clothes that bring warmth and if you have to go outdoors, another selection should be done.
Women have different options to choose from with their outfits. On the other hand, men have just enough and probably more expensive for just a normal polo shirt. This writing will talk about mens' outfits to look out for. Let's have some time to discuss outdoor clothing which you can give as a gift for yourself, for your son or for your partner. Below are the tips to help men to look great!
Invest In Your Jacket
For outdoor clothing, a jacket is one of the essentials a man should own. When we buy our outdoor jacket we tend to check the functionality, durability and its comfort in our body. This is why Moncler UK has developed products where you can have the comfort and convenience in trendy lightweight jackets. We can have all of those key factors and at the same time fashionable in the eyes. 
Sneakers
Choosing your outdoor sneakers should not just focus on how it fits in you, how comfortable and affordable. Most of the time you'll end up with not a fashion-forward option. Instead of looking for multicolored shoes, select the neutral-colored pair. This would look trendy instead of ending up in childish-looking sneakers.
Opt For Looser Fit Pants
If you are planning to go hiking or trekking, save yourself from having the discomfort with ultra-tight pants. Due to the recent rise of athleisure clothing, there are various options of sweatpants on the market which blend comfort and style. From those various options out there, select a subtle shade that is made of breathable fabric like cotton.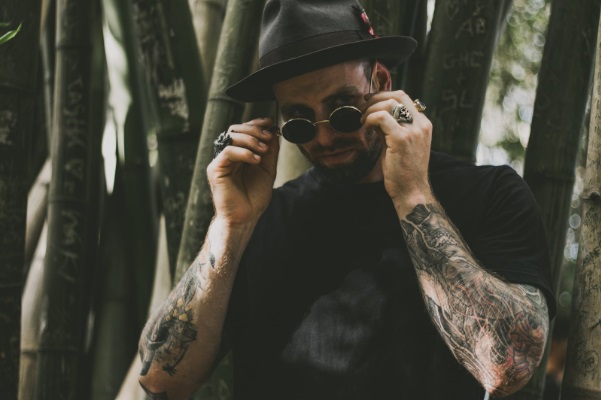 Accessories
You're probably thinking about the relevance of having accessories while spending time in the wilderness. However, those ad-ons have practical benefits such as hats and sunglasses will protect you from the harsh rays of the sun and having a watch will keep you on track.
If you're planning to have some time while doing outdoor activities as stylish as possible, just remember no one is stopping you. You can observe outfits from your trendy friends but you can also make use of the internet to your advantage. Different options from various brands are in. Learn to see what fits you the best and don't be afraid to do some experiments with your outfit. Sometimes you don't have to spend a lot to achieve a fashionable look, all you need is to be creative and the ideas of what's the trend out there.
---