---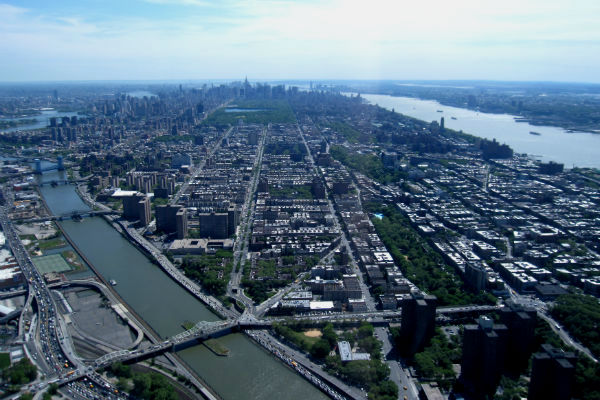 The New York League of Conservation Voters (NYLCV) today released its 2019 Environmental Scorecard, reflecting how State Legislators acted on important environmental issues.
This year's scorecard examined 16 key bills that addressed issues of climate change, clean energy and water, public health, and transportation. In one of the most historic legislative sessions for the environment, twelve of the 16 bills passed both houses. Bills that came to the floor were scored on whether or not a member voted for them. Since it was included in the State Budget, congestion pricing was scored based on expressed support by legislators. This was the first time NYLCV included an issue addressed in the budget in its scoring. The bills that did not come to the floor were scored on whether or not a member is a co-sponsor.
For thirty years, NYLCV has worked to lobby state and local elected officials on the environment, provide objective information about the environmental policy to the public, and hold elected officials accountable. The organization began issuing a State Legislative Environmental Scorecard several years ago to further these goals and has now issued the third annual scorecard. The scorecard is also used when making decisions about which candidates NYLCV will support.
The full document is available here.
Julie Tighe, President of the New York League of Conservation Voters, said: "New York's environment was the clear winner in this session, the most pro-environment in recent memory. Senators and Assemblymembers clearly take our scorecard seriously. We encourage New Yorkers to use this scorecard as a resource to see whether or not their representatives are prioritizing environmental issues. We celebrate several longstanding NYLCV priorities finally became law this year, including a bold nation-leading climate change law and congestion pricing. NYLCV will continue to fight for those that did not pass this session, like a low carbon fuel standard that would reduce transportation emissions and improve air quality. We're proud of all of our environmental leaders for this session's successes, and we can't wait to get back to work in January."
Highlights Include:
26 State Senators and 39 Assemblymembers earned a perfect score of 100%.
An additional 12 State Senators and 36 Assemblymembers received an 80% or higher.
The average score for state senators was highest in Westchester and lowest in the North Country.
The average assemblymember score was highest in Manhattan and lowest in the North Country.
Average Scores by Conference
Senate Democratic Conference: 97%
Assembly Democratic Conference: 88%
Senate Republican Conference: 56%
Assembly Republican Conference: 51%
Perfect Scores of 100
Senate: Joseph P. Addabbo, Jamaal T. Bailey, Alessandra Biaggi, Neil D. Breslin, John E. Brooks, David Carlucci, Leroy Comrie, James Gaughran, Michael Gianaris, Andrew Gounardes, Pete Harckham, Brad Hoylman, Todd Kaminsky, Anna M. Kaplan, Timothy M. Kennedy, John C. Liu, Monica R. Martinez, Rachel May, Shelley B. Mayer, Kevin S. Parker, Gustavo Rivera, Julia Salazar, Luis R. Sepúlveda, José M. Serrano, James Skoufis, Kevin Thomas
Assembly: Thomas J. Abinanti, Didi Barrett, David Buchwald, Robert C. Carroll, Vivian E. Cook, Steven Cymbrowitz, Carmen N. De La Rosa, Jeffrey Dinowitz, Anthony D'Urso, Harvey Epstein, Patricia Fahy, Mathylde Frontus, Sandy Galef, Deborah J. Glick, Richard N. Gottfried, Andrew Hevesi, Pamela J. Hunter, Joseph R. Lentol, Donna A. Lupardo, William B. Magnarelli, John T. McDonald III, Walter T. Mosley, Daniel J. O'Donnell, Félix W. Ortiz, Steven Otis, Amy Paulin, Dan Quart, Karines Reyes, Robert J. Rodriguez, Daniel Rosenthal, Linda B. Rosenthal, Nily Rozic, Sean Ryan, Angelo Santabarbara, Jo Anne Simon, Phil Steck, Monica P. Wallace, Carrie Woerner
Special Recognition
Rising Stars – Senator Jessica Ramos and Assemblymember Karines Reyes: Senator Ramos earned a near-perfect score in her first year in the State Senate and was the prime sponsor of legislation to legalize e-bikes and e-scooters, a top priority for NYLCV. She was also an outspoken voice in support of congestion pricing, displaying political courage in rallying many of her colleagues in Queens to follow her lead. Assemblymember Reyes earned a perfect score in her first year in the State Assembly and stood up for environmental issues including banning single-use plastic bags passing the Climate Leadership and Community Protection Act, and supporting congestion pricing.
Environmental Champions – Senator Todd Kaminsky and Assemblyman Steve Englebright: This was one of the best legislative sessions for the environment in New York's history, and no one deserves more credit than Senator Kaminsky and Assemblyman Englebright. As the chairs of their chambers' respective Environmental Conservation Committees, they led the charge for the Climate Leadership and Community Protection Act, working tirelessly to reach an agreement with the Governor in the closing days of session. They also moved legislation to prohibit offshore drilling, prevent overfishing, protect children from toxic chemicals, and ban 1,4-dioxane. We're sure that with Senator Kaminsky and Assemblyman Englebright chairing these committees, next year will be another banner year for the environment.
The New York League of Conservation Voters is the only non-partisan, statewide environmental organization in New York that takes a pragmatic approach to fighting for clean water, healthy air, renewable energy, and open space. For more information, visit www.nylcv.org.
---