---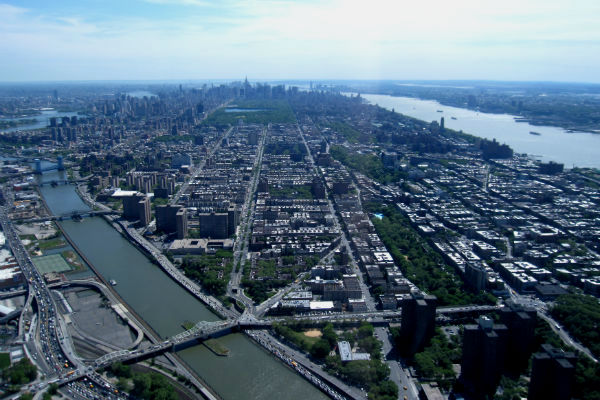 The New York League of Conservation Voters (NYLCV) and NYLCV Education Fund (NYLCVEF) today released their 2021 State Policy Agenda.
To achieve the standard of economy-wide carbon-neutrality established by 2019's historic Climate Leadership and Community Protection Act, a major focus of NYLCV/EF's advocacy and programming efforts will be directed toward reducing emissions from the transportation sector – the State's largest source of climate pollution –  along with expanding renewable energy.
NYLCV will continue to advocate for New York to establish a clean fuel standard, officially join the Transportation and Climate Initiative, implement carbon pricing, and tighten building energy codes.
The full agenda is available here. This agenda will drive the organizations' advocacy and programmatic work throughout the year as NYLCV pushes for budget appropriations and legislation.
NYLCV/EF president Julie Tighe said, "Even while responding to the most consequential public health crisis in a generation, New York State made the environment a priority in 2020. But the climate crisis will still be here when the pandemic is behind us and we must keep making meaningful progress to reduce pollution in 2021. We must improve our water and air quality, protect our open spaces, and ensure that there is adequate funding for environmental programs. We will advocate for New York to enact policies to put us on the path to achieve economy-wide carbon-neutrality, including the transportation and energy sectors. We look forward to working with the Governor, State Senate, and State Assembly to build on our recent successes and have another big year for the environment."
Though NYLCV/EF will support dozens of specific policies, the issues below were identified as top priorities:
Clean Transportation: NYLCV will advocate for New York to establish a clean fuel standard that makes the dirtiest fuel providers subsidize low- and zero-emission alternatives, including electric trucks, buses and fleets. NYLCV will press New York to join the interstate Transportation and Climate Initiative, with as strong of a program as possible, and invest at least 40% of proceeds in clean transportation in environmental justice communities.
Clean Energy: New York's continued progress toward achieving 70% renewable electricity by 2030 is dependent upon implementing the Accelerated Renewable Energy Growth and Community Benefits Act, including the new Office of Renewable Energy Siting's regulations, supporting new transmission as needed, and advancing clean energy procured by NYSERDA in a timely manner. NYLCV will also advocate for energy efficiency standards in building codes and for appliances to be tightened to reduce how much energy we use.
Recycling: Waste is an often overlooked part of the climate crisis. The recycling system is facing numerous challenges that must be addressed to make New York's waste management more sustainable. NYLCV will advocate for New York to explore a range of short-, medium-, and long-term options to fix the recycling market, including: passing more extended producer responsibility laws; supporting local recycling efforts, including with funding; expanding the Bottle Bill; standardizing a statewide list of recyclable materials; and establishing minimum recycling content requirements.
Lead in School Drinking Water: In 2016, New York became the first state to require all public schools to test for and remediate lead in drinking water. NYLCV will advocate for updating the law based on what was learned since then, including reducing the action level from 15 parts per billion to 5, extending the testing requirement to private schools and day care centers, and changing the testing guidelines to reflect current best practices.
The agenda was created with input from the New York League of Conservation Voters Policy Committee. NYLCV/EF worked closely with New York's leading environmental, public health, conservation, energy, environmental justice, and transportation organizations to identify the state's most pressing priorities.
The New York League of Conservation Voters is the only non-partisan, statewide environmental organization in New York that takes a pragmatic approach to fighting for clean water, healthy air, renewable energy, and open space. For more information, visit www.nylcv.org. The New York League of Conservation Voters Education Fund engages and educates New Yorkers on environmental issues and the environmental decision-making processes at the local, regional, state and federal levels. NYLCVEF fosters open, nonpartisan discussion on environmental policy and empowers New Yorkers to be effective advocates on behalf of the environment. Visit www.nylcvef.org for more information.
---