---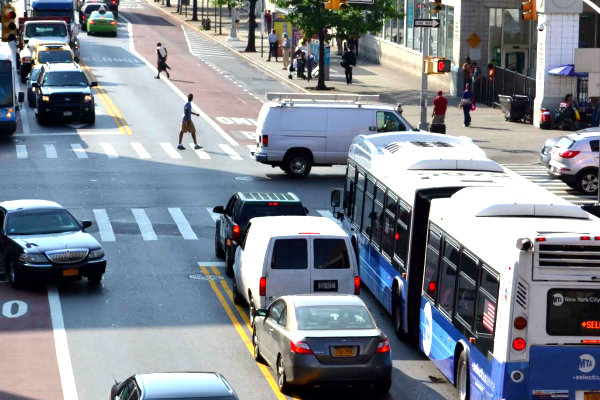 New York City Economic Development Corporation (NYCEDC) released a Request for Expressions of Interest (RFEI) seeking innovative and impactful projects from Harlem to Hollis.
The project is to launch through its Public-Private Impact Initiative (PPII).PPII builds on the Administration's long term recovery agenda by seeking creative partnerships that advance NYCEDC's strategic priorities around climate change, public health, industry development, and city living.
"For years, we have seen the benefit of leveraging public and private partnerships especially in times of need," said NYCEDC Acting President Rachel Loeb. "Through our partnerships, we have been able to execute unprecedented projects that have strengthened our economy. We're thrilled the Public-Private Impact Initiative will surface new ideas, mobilize resources, and expand opportunities to benefit all New Yorkers."
The PPII will provide a vehicle for private and non-profit organizations to propose creative, economically viable, and financially sustainable projects that directly benefit the people and businesses of New York City.
Proposed projects may fall outside the scope of NYCEDC's other active solicitations, and may include but are not limited to:
Programmatic initiatives
Technology pilots
Capital projects
Impact investment opportunities
Improvements to NYCEDC's operations
"Developing partnerships creates new avenues for exponential New York City economic growth," said City Council Member Paul Vallone, Chair of the Committee on Economic Development. "I applaud NYCEDC for exploring new opportunities to advance high-impact projects."
"Creating an equitable recovery from the COVID-19 pandemic will require innovative ideas, as well as bold partnerships with our private and nonprofit sectors," said Brooklyn Borough President Eric Adams. "I thank EDC for this forward-thinking initiative that will engage these sectors in building back a New York City that is prosperous, more equitable, healthier, and greener for all."
To encourage mission-aligned partnership proposals, NYCEDC will supply a range of supportive resources to assist respondents throughout each step of their idea's development.
Examples of resources include:
Access to NYCEDC asset(s)
Marketing and publicity support
Technical assistance and project management support provided by NYCEDC staff
Community- and network-building assistance
Targeted seed capital (in exceptional cases)
Other types of strategic partnership support
Proposals for the RFEI will be accepted on a rolling basis. Details and submission information can be found online here.
New York City Economic Development Corporation creates shared prosperity across New York City's five boroughs by strengthening neighborhoods and creating good jobs.
NYCEDC works with and for communities to provide them with the resources they need to thrive, and we invest in projects that increase sustainability, support job growth, develop talent, and spark innovation to strengthen the City's competitive advantage reported by NYCEDC.
To learn more about our work and initiatives, please visit us on Facebook, Twitter, or Instagram.
---