---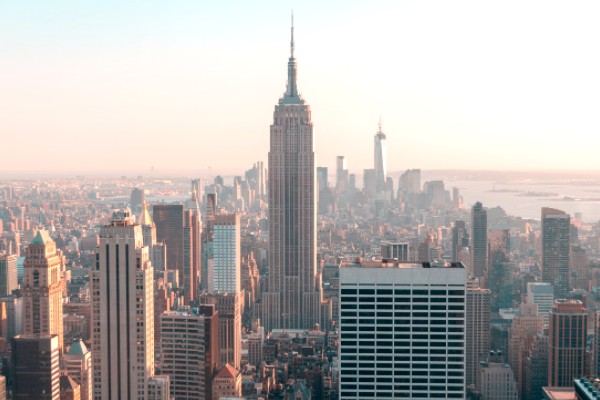 New York City Economic Development Corporation (NYCEDC) and Company Ventures announced the first cohort selected to join The City Fellowship program. The public-private initiative supports Black, Indigenous, People of Color (BIPOC), and women-led small businesses, nonprofits, cooperatives, and technology startups that are building a more equitable and sustainable future for New York City.
The entrepreneurs selected are focused on improving quality of life in New York City, with an emphasis on economic equity and climate action. The City Fellowship program offers early-stage entrepreneurs access to a community of like-minded innovators, as well as connection to venture capital level to government, corporate, and technological resources to help them thrive.
The fellows will have access to Company Ventures' workforce development and piloting programs, as well as tailored curriculum to help them achieve their vision, mission, and values.
"We believe in entrepreneurs. This fellowship allows us to leverage our resources to support those visionaries who are deeply committed to New York City. Company Ventures has the capital, acumen, and network to help them grow and thrive, impacting so many communities," said Lindsay Siegel, Head of Impact and Managing Director of The City Fellowship at Company Ventures. "As New York continues to attract a new investor base, we are putting a stake in the ground to help fortify for the future."
"New York City has always been a hub of creativity and innovation. A place where people come from all over the world for reinvention, collaboration and success," said Rachel Loeb, NYCEDC President and CEO. "Our diverse entrepreneurial ecosystem is second-to-none, and we believe that small businesses will be at the forefront of reimagining the city. We are thrilled to partner with Company Ventures on supporting these impressive founders."
The first cohort, which begins on February 1, 2022, will include:
Entrepreneurs drive the economy of this city, and their perseverance over the last two years exemplifies the spirit of what it means to be a New Yorker," added Maria Torres-Springer, New York City Deputy Mayor for Economic & Workforce Development. "In the years ahead, we are building back a stronger, more unified city where businesses can thrive. Public-private partnership will help to fuel this engine, and we are excited for the role these Fellows will play in our city's future."
Born out of the five-year success of the Urban Tech Hub, NYCEDC and Company Ventures launched the initiative to create The City Fellowship in November 2021. The nine-month program is a hybrid program, primarily virtual with intermittent and exclusive in-person engagements and opportunities.
Fellows will also gain access to:
Government piloting opportunities to introduce innovation and new technology at New York City agencies.
Company Ventures' North Star program to help leaders identity and codify their vision, mission, and values, with an emphasis on full stakeholder accountability and environmental sustainability.
Workforce development partnerships with CUNY to provide paid internships for diverse next-gen talent.
For more information on The City Fellowship, visit here.
NYCEDC 
New York City Economic Development Corporation is a mission-driven, nonprofit organization that creates shared prosperity across New York City by strengthening neighborhoods and creating good jobs. We work with and for communities to bring emerging industries to New York City; develop spaces and facilities for businesses; empower New Yorkers through training and skill-building; and invest in sustainable and innovative projects that make the city a great place to live and work. To learn more about what we do, visit us on Facebook, Twitter, LinkedIn, and Instagram.
---