---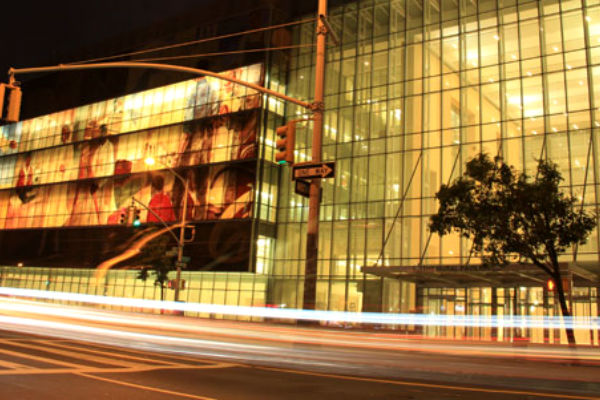 As NYC Health + Hospitals marks one million COVID-19 tests performed, the NYC Test & Trace Corps today announced expansions in testing options and enhancements to address testing site wait times.
The additions include more rapid testing sites and mobile units, test sites at school locations and transit hubs, and real-time updates from testing locations, with more administrative staff and self-test kits offered to help alleviate wait times.
"As we have surpassed one million COVID-19 tests, in order to fight back against COVID-19 it is now more important than ever to promote testing in NYC. We are adding more testing options and making enhancements to improve the testing experience for New Yorkers," said NYC Test & Trace Corps Executive Director Dr. Ted Long.
"Testing is the key to breaking the chains of transmission of this virus. We will continue to dispatch all resources available to ensure that all New Yorkers get tested often, and connected to the free resources they may need for support," said Long.
Starrett City in Brooklyn and Highbridge Recreation Center just north of Harlem in Washington Heights now offer rapid COVID-19 testing with results available on-site.
Starrett City in Brooklyn and Highbridge Recreation Center just north of Harlem in Washington Heights now offer rapid COVID-19 testing with results available on-site.
Rapid testing is at no cost to the patient and is a part of the City's ongoing efforts to increase access to testing and provide point-of-care testing to communities in need so that New Yorkers can get tested and continue to take the steps they need to help stop the spread of Covid -19.
The City is also expanding testing options with 25 new locations at schools in every borough. In addition, five new mobile testing teams will launch the week of November 30, and 15 more mobile teams by the end of December.
To increase transparency and help alleviate wait times at testing locations, the City this week began offering real-time updates from Test & Trace Corps sites posted on the NYC Health + Hospitals Twitter three times a day. A new website with wait time updates from every site is planned to launch by the end of this week.
Teams are also being deployed to every rapid point of care testing site and other busy locations to assist with self-test kits for patients who prefer not to wait. The administrative staff is being added to assist with registration and directions at each Test & Trace Corps site, including the expansion of electronic pre-registration at some sites.
New Yorkers are encouraged to avoid travel and large gatherings this holiday season. If New Yorkers choose to travel, there will be additional testing resources and teams deployed at transit hubs to help them travel responsibly and comply with State testing and quarantine requirements.
Transit hubs offering access to COVID-19 self-test kits include Penn Station in partnership with Amtrak, JFK and LaGuardia airports in partnership with Port Authority of New York and New Jersey, Port Authority Bus Terminal in partnership with Greyhound and the Port Authority, and the Regal Theatre located on Forest Avenue in Staten Island for travelers crossing the Goethals Bridge. Together the partnerships cover all major modes of transportation – air, train, bus, and automobile – with testing options.
The Test & Trace Corps is also partnering with JetBlue Airways to distribute self-test kits to passengers boarding with roundtrip tickets from New York on select flights, to assist in meeting the State's pre-arrival testing requirement.
Passengers may keep the kit until they are within 72 hours of their return to New York, then self-administer the test, with results returned within 48 hours after the lab receives the test.
The test is a nucleic acid amplification test (NAAT) and includes clinician support by Picture Genetics by Fulgent Genetics, a certified and accredited clinical diagnostic lab.
Travelers still must quarantine for four days upon their return to New York, and test negative on the fourth day in order to satisfy the opt-out requirement for the 14-day quarantine period.
Rapid Testing Site Locations and Hours
Note: All NYC Test & Trace Corps sites are closed on Thursday, November 26, for Thanksgiving.
Starrett City, 1279 Pennsylvania Ave., Brooklyn, NY 11239M-Sun 9 am-7 pm
Highbridge Recreation Center, 2301 Amsterdam Avenue, New York, New York 10033M-Sun 9 am-7 pm
Transit Hub Self-Test Sites
John F. Kennedy Airport, Located next to the Terminal 5 AirTrain Station, Jamaica, NY 11430, Monday – Sunday, 9 a.m.– 7 p.m.
LaGuardia Airport, Terminal B Parking Garage, Level 1, Queens, NY 11371, Monday – Sunday, 9 a.m.– 7 p.m.
NY Penn Station, Amtrak Main Arrival Hall, Monday – Sunday, 8:30 am – 6:30 pm
Port Authority Bus Terminal, North Wing, Lower Level, near Gates 60-65, Monday – Sunday, 8:30 am – 6:30 pm
Regal Theatre Staten Island, Regal Theatre Bus Terminal, 2474 Forest Ave, Off SI Expressway Exit 4, Staten Island, NY 10303, 11/24-11/29, 8 am – 6 pm
The Test & Trace Corps is the City's comprehensive effort to test, trace, and provide support for every case of COVID-19.
Through a partnership with NYC Health + Hospitals and the Department of Health and Mental Hygiene, the Corps allows the City to immediately isolate and care for those who test positive for the virus and then rapidly track, assess, and quarantine anyone they may have infected.
To help all New Yorkers safely separate at home and monitor their health status, the Take Care pillar of the Test & Trace Corps also offers free hotel rooms with wraparound services for New Yorkers who are unable to safely separate in their own homes. For those safely separating at home, contact tracers perform daily calls and conduct in-person visits as necessary.
These calls allow tracers to gauge the progress of cases, ensure proper compliance with separation protocol, and connect people to more supportive services as necessary. Today, 98% of all COVID-19 cases and 96% of contacts reported following isolation and quarantine requirements.
---