---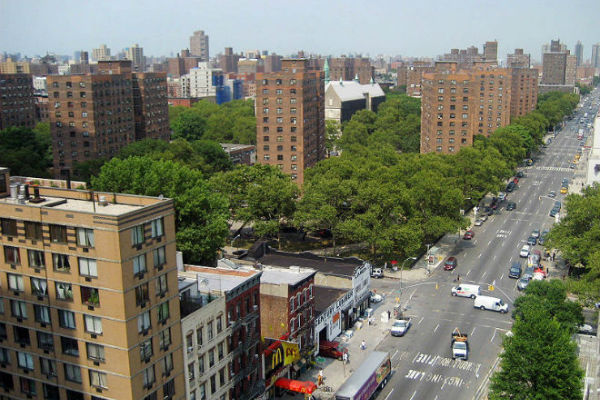 The 2016 investment sales market in NYC remained on par with 2015, recording strong activity throughout the boroughs countered by a moderate dip in total consideration (monetary value for completed transactions) in the second half of the year, according to the Real Estate Board of New York (REBNY) Investment Sales Report.
Staten Island and Queens recorded gains in closed transactions, while citywide sales of garages, gas stations, and vacant land rose 28 percent in the second half of 2016. Office buildings continued to dominate the highest-priced transaction rankings and multifamily rental properties without an elevator maintained market share registering 1,080 sales, the largest number of transactions recorded for any property category.
The total number of transactions closed throughout the five boroughs in the second half of 2016 remained stable at 2,880—one percent less than the 2,901 closed last year. Total citywide consideration for the trade of multifamily rental, office, industrial, hotel, and retail properties in addition to commercial condominiums, garages, gas stations, vacant land, and other assets was $26.8 billion in the second half of 2016, a 22 percent decline from the $34.3 billion recorded in the second half of 2015. This difference is attributable to the historic high, multi-billion dollar sales that closed in the second half of 2015, including the sales of Stuyvesant Town–Peter Cooper Village and the office building at 11 Madison Avenue.
"Investment sales activity was resilient in 2016 with healthy transaction volume throughout the five boroughs," said John Banks, REBNY President. "The year-over-year consistency in overall sales was bolstered by growing interest among the City's diverse asset types."
The top three, highest-priced transactions closed in the second half of 2016 were for office buildings. These included: the $1.15 billion sale of a minority stake in the office building 1095 Avenue of the Americas; the $707 million sale for a portion of the office building 501 West 30th Street, also known as 10 Hudson Yards; and the $652 million sale for a 50 percent stake in the Olympic Tower at 641 Fifth Avenue including two adjacent retail buildings at 647 and 649 Fifth Avenue.
Breakdown By Manhattan
Manhattan investment property trading continued to outpace the other boroughs in the second half of 2016, accounting for 63 percent of total citywide consideration. Total consideration for Manhattan was $17.0 billion, a 28 percent decline from $23.8 billion in the second half of 2015, while activity dipped six percent year-over-year to 652 transactions from 612. The number of hotel trades in Manhattan rose 50 percent to 24 in the second half of 2016.
Click here for other borough breakdown to download the full report.
Please visit us online at www.REBNY.com.
---