---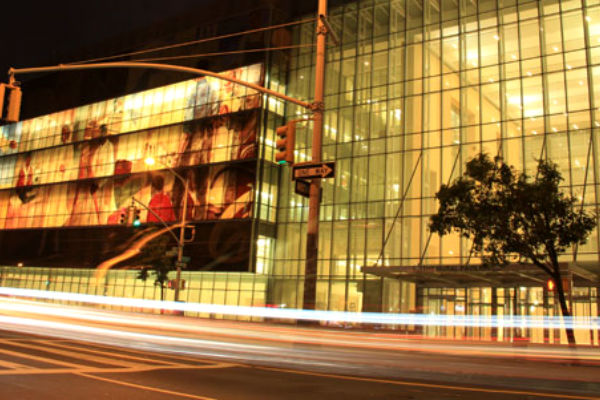 NYC Health + Hospitals and Coordinated Behavioral Care Independence Practice Association (CBC) today announced an expansion of the Pathway Home™ program.
CBC's Pathway Home program provides care transition of adults with serious mental illness following discharge from in-patient and/or emergency department treatment, offering mobile, time-limited services to individuals with behavioral health needs as they return to the community.
Pathway Home ensures that NYC Health + Hospitals patients are safe in their community, connected to local community behavioral and medical clinics, and have social needs addressed in real-time. These successful transitions have led to a significant reduction in avoidable readmissions.
The expanded partnership between the City's public health system and CBC is expected to enroll approximately 480 participants per year across NYC. NYC Health + Hospitals' Board of Directors approved the expansion during the November 18, 2021 Board meeting.
"When you're discharged from the hospital for a physical ailment, you're given instructions, perhaps a prescription, and asked if you have a support system at home so you can heal safely. When you're discharged for mental health illness, the instructions might not be as clear-cut, which makes programs like Pathway Home that much more critical," said NYC Health + Hospitals Director of the Office of Behavioral Health and Deputy Chief Medical Officer Charles Barron, MD. "Being able to provide discharged behavioral health patients round-the-clock support brings closer to reducing unnecessary readmissions, continued health care support, and successful reintegration into the community."
"CBC IPA is delighted to continue our partnership with NYC Health + Hospitals for the delivery of Pathway Home services. Over the past three years, the program has greatly improved the lives of hundreds of New Yorkers thanks to the compassionate, person-centered commitment of its program staff," said CBC's Senior Vice President of Innovations Mark Graham. "Pathway Home has proven repeatedly that with the right level of support at the time of transition, behavioral health patients – even those with multiple admissions to high-acuity settings of care – can lead fulfilling stable lives in our communities."
Prior to discharge from in-patient and/or emergency department treatment, NYC Health + Hospitals behavioral health providers will help identify patients who are eligible for CBC's coordinated support.
Eligibility is defined as, but not limited to, being at least 18 years-old who have been diagnosed with severe mental illness (SMI) and are high utilizers of acute mental health services within the health system. The patient cannot be enrolled with another program that offers duplication of services. "High utilizers of acute mental health services" are defined as having three or more mental health admissions and/or four or more ED visits in the prior 12 months.
Patients enrolled in Pathway Home traditionally will have contact with their assigned team – either in-person or remote, via Zoom/phone/text – several times each week during the first three months of service, beginning while admitted as a NYC Health + Hospitals patient.
Pathway Home staff accompany participants home on the day of discharge and to their subsequent mental health, substance use disorder, and primary care clinic appointments, ensuring that participants are not just referred to community-based programs and clinics, but that they become actively engaged with their providers bridging any gaps in care.
The frequency of contact is incrementally reduced as the participant becomes increasingly active in their own recovery over a nine-month period.
NYC Health + Hospitals partnership with CBC was initially funded through NYS's Delivery System Reform Incentive Payment (DSRIP) Program and focused on patients at four public hospitals.
Since the beginning of their partnership, NYC Health + Hospitals and CBC's Pathway Home have served 689 unique participants to-date, of which 81 percent fulfilled their 30-day follow-up appointment after hospitalization and 90 percent successfully connected to primary care and specialty services post-discharge.
Empirical studies have shown Pathway Home services produce a sustained reduction in hospital utilization at the individual level, and a corresponding increase in outpatient services engagement. Participants average 5.3 acute emergency department/hospital visits within 9-months post-program enrollment, compared to 10.5 visits during the same period by those not enrolled.
For more information on mental health services provided at NYC Health + Hospitals, visit https://www.nychealthandhospitals.org/services/mental-health-services/ or call 844-NYC-4NYC.
NYC Health + Hospitals
NYC Health + Hospitals is the largest public health care system in the nation serving more than a million New Yorkers annually in more than 70 patient care locations across the city's five boroughs.
A robust network of outpatient, neighborhood-based primary and specialty care centers anchors care coordination with the system's trauma centers, nursing homes, post-acute care centers, home care agency, and MetroPlus health plan—all supported by 11 essential hospitals. Its diverse workforce of more than 42,000 employees is uniquely focused on empowering New Yorkers, without exception, to live the healthiest life possible.
For more information, visit www.nychealthandhospitals.org
Coordinated Behavioral Care
Coordinated Behavioral Care (CBC) is a provider-owned and -led organization consisting of a Medicaid Health Home (HH), an Independent Practice Association (IPA) and an Innovations Hub which incubates new program models, such as Pathway Home™ as well as emerging technologies-assisted care solutions.
CBC leverages community partnerships to coordinate integrated medical and behavioral health interventions that, coupled with a specialized emphasis on social determinants of health, promote a healthier New York.
CBC brings together over seventy community-based health and human services organizations that provide access to quality treatment, housing, employment and other needed services.
---