---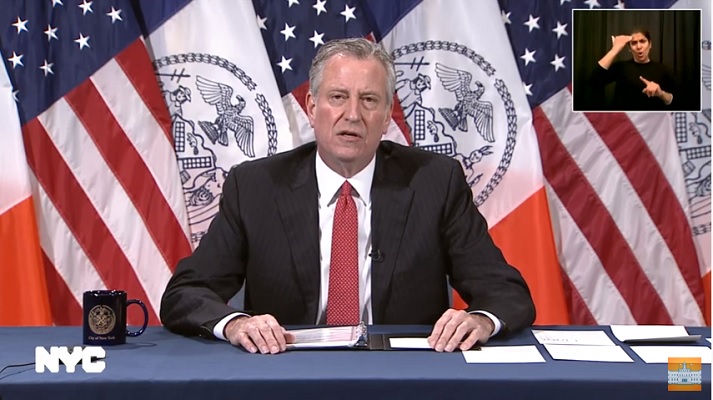 A 22,000-strong batch of layoff notices going to New York City employees is on pause while unions press lawmakers for help bridging the city's budget gap, Mayor Bill de Blasio said.
De Blasio announced the delay Monday — the day employees were due to receive notices. He said municipal unions reached out to him in recent days asking for a chance to press state legislators for aid in the form of long-term borrowing.
"I think it's a fair request, but it's one that has to be acted on very quickly," he said.
The temporary pause takes city employees from the brink of mass layoffs de Blasio has warned would be necessary if the city gets no help closing a $9 billion coronavirus-related shortfall.
De Blasio hoped that aid would come in the form of federal stimulus, but it appears that ship has sailed in Congress. He shifted attention toward Albany, where legislators can give the city authority to borrow money long term and fill the short-term debt.
That call has been amplified by other city leaders such as City Council Speaker Corey Johnson and United Federation of Teachers president Michael Mulgrew, who pressed the case in a recent New York Daily News op-ed.
"This is not the time for austerity measures to weaken our already strained social safety net," they wrote. "Many of those who are the most harmed by the forced shuttering of our economy can afford it the least, and rely on the types of services that the city provides."
De Blasio said he hoped the pause would put pressure on state legislators to reconvene and give New York City the authority to borrow. But he noted his administration — which is ready to print the layoff notices — will only delay on a day-by-day basis writes Patch.
"So we have to see some real proof quickly that the legislature is willing to come back," he said.
---