---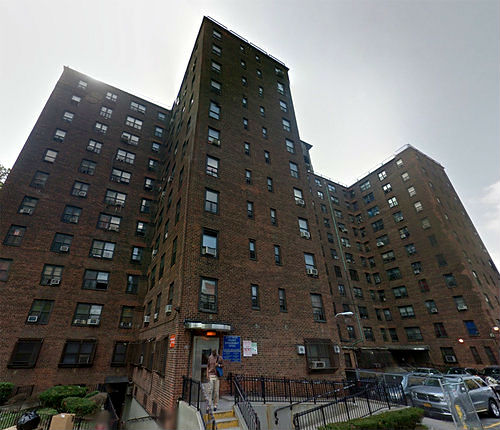 As the weather gets warmer, and New Yorkers open their windows more, the Health Department and the Department of Housing Preservation and Development (HPD) remind New Yorkers that properly installed window guards prevent children from falling out of open windows. Last year there were 12 falls from windows among New York City children 10 years of age or younger. City law requires the owner of any building with three or more units to properly install approved window guards in an apartment where a child 10 years of age or younger lives or is cared for. They are also recommended in any apartment that children regularly visit. Tenants are required to inform building owners if children reside in their homes. Of the 12 falls, six could have been prevented if the required window guards had been properly installed. The remaining six falls occurred in one- and two-family homes, one of which resulted in the death of a five-year-old child. While these private homes are not covered under the City laws, the falls may have been prevented by window guards. It is recommended that all parents of young children living in private dwellings have window guards to increase child safety. For information about approved window guards and proper installation, visit nyc.gov/health.
"During the spring and summer months, open windows offer fresh air and relief from the heat, but unprotected windows can also be a danger for children," said Health Commissioner Dr. Mary T. Bassett. "Properly installed window guards can save a child's life and prevent injury. It is vital for parents and building owners to ensure window guards are installed in every window that is not an emergency exit. We urge parents and caregivers who don't have window guards installed in their apartments to contact their landlord to request installation. We also remind homeowners of one- and two-family homes that it is important to install window guards to keep children safe."
"Our youngest New Yorkers need to be protected. Landlords and tenants alike must take that protection seriously by ensuring the proper installation of window guards where appropriate." said HPD Commissioner Maria Torres-Springer. "Housing code violations will be issued and further enforcement measures may be taken against landlords who fail to comply with City law. I would like to thank the Department of Health and Mental Hygiene for their partnership in making the safety of our children a top priority."
The Window Guard Law requires that building owners with three or more units determine whether children 10 years of age or younger live in the dwelling at the start of a new lease or when a lease is renewed. Building owners must send every tenant an annual notification form, so that any new need for a window guard can be identified. Tenants are required to fill out the notices accurately and return them to building management by February 15th of each year. Private homes are not covered by the Window Guard Law.
The law also requires building owners to install window guards in any apartment where the tenant requests them. Although not required in one- and two-family homes, the City strongly recommends that parents of young children install window guards in all windows not used as an emergency exit.
HPD is responsible for enforcing the New York City Housing Maintenance Code and New York State Multiple Dwelling Law. HPD responds to tenant complaints, performs inspections, and, where appropriate, writes violations of these codes, instructing landlords to correct the violation conditions. Owners who fail to install proper window guards and receive a violation from HPD are required to comply and certify proper installation to HPD. If an owner or landlord fails to comply with a window guard violation, HPD will install them and bill the landlord for the cost of the work and applicable administrative fees. Between July 1, 2017, and March 31, 2018, HPD has issued more than 8,128 violations for missing window guards and installed window guards in over 1,200 apartments through its Emergency Repair Program.
In dwelling units with children 10 years of age or younger, tenants must:
Inform the building owner and/or complete the annual notice provided by the landlord.
Allow the building owner or a representative access to the apartment to install window guards or stopping devices that keep windows from opening more than 4½ inches.
Never remove window guards or stopping devices once they are installed.
Never alter or remove any part of a window guard or stopping device.
If a building owner refuses to install window guards, tenants should call 311 or go to www.nyc.gov/311 to file a complaint with HPD. Building owners may also call 311 to report tenants who refuse to allow guards to be installed as required by law.
For information about approved window guards and proper installation visit nyc.gov/health.
Approved Window Guards and Proper Installation
Every window guard must have a Health Department approval number on the inside side-rail and must be appropriate for the window it occupies. Approved guards do not have spaces large enough for a 5-inch object to pass through. Any guard that has more than a 4½-inch space between the bottom bar and the windowsill or the top bar and the base of the raised window is not installed properly.
Here are some guidelines you can use to determine whether your approved window guards are properly installed:
On "double-hung windows," two L-shaped stops should be screwed into the upper window tracks — one on each side — to keep the bottom window from being opened more than 4½ inches above the top bar of a window guard.
There should be no opening or space greater than 4½ inches on any window, including double hung, casement or sliders. Approved limiting devices should be installed immediately on any window for which a window guard is unavailable.
The window guard must be installed securely and be flush mounted to the window frame on both sides with one-way or tamper-proof screws approved by the Health Department.
A window guard installed in a rotting or loose window frame may fall out. These windows should have limiting devices installed that will prevent the window from opening more than 4½ inches until a window guard can be securely installed in the frame.
Additional Recommendations to Prevent Window Falls
Carefully check window guards periodically to ensure that they are secure.
If a window has an air conditioner, it must be permanently installed with one-way metal screws. Spaces on either side of the air conditioner that are greater than 4½ inches must be covered by a rigid panel that can withstand 150 lbs. of pressure (instead of accordion panels) and "L" stops must be used to prevent any unguarded space above or below the air conditioner from exceeding 4½ inches.
Never place a bed, chair or other object onto which children can climb in front of a window.
Keep children off balconies and terraces if they are not being closely supervised by an adult by locking doors to those areas.
Never let children play near elevator shafts or on fire escapes, balconies, terraces or rooftops. Don't let them play unsupervised in building hallways that have unguarded windows.
Call 311 to report unguarded hallway windows.
Get more info at health.nyc.gov
Get more info at hpd.nyc.gov
---