---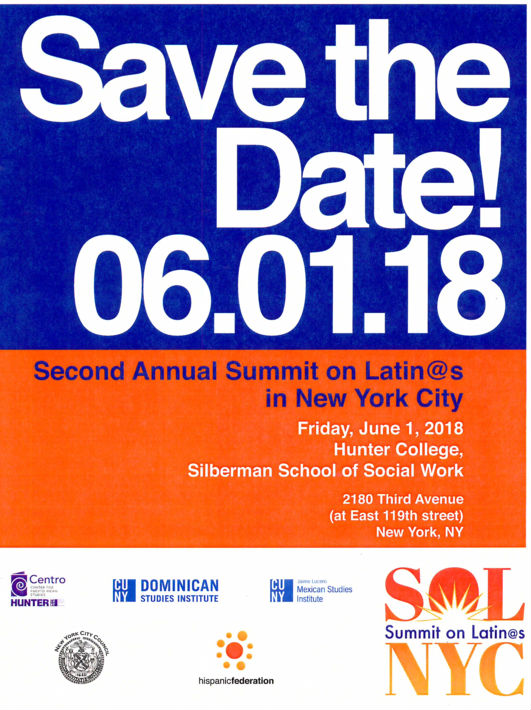 New York elected officials and three of CUNYs Latin@s Studies institutes announce the second annual Summit on Latinos to be held on June 1st, 2018.

Last year in June 2017, Latin@s leaders in New York convened the first annual Summit on Latin@s (SOL), to discuss the conditions of the Latin@s population in New York City and to collectively craft recommendations to address some of the most salient and difficult problems facing this large and broad community.
In Spanish
funcionarios electos de la ciudad de Nueva York y tres de los Institutos de Estudios Latin@s de CUNY te invitan a la segunda Cumbre anual sobre los Latin@s que se celebrará el 1 de junio del 2018.
El año pasado en junio de 2017, los líderes latinos de Nueva York convocaron la primera Cumbre anual sobre el estado de los Latin@s en Nueva York (SOL) para analizar las condiciones de la población de Latin@s en la ciudad de Nueva York y formular recomendaciones colectivas para abordar algunos de los problemas más importantes y difíciles frente a esta comunidad grande y amplia.
Via  Ydanis Rodriguez
Related Articles
---