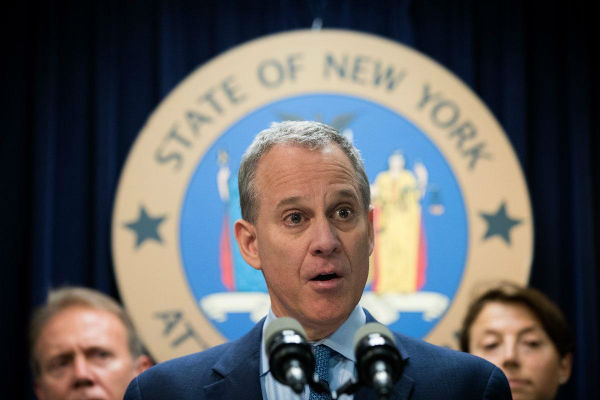 The state Attorney General moved Monday to block the sale of a Harlem nursing home to the same owners behind the questionable sale of a Lower East Side home that wound up as luxury condos.
Attorney General Eric Schneiderman asked a court to block the sale of the 175-bed non-profit Greater Harlem Nursing Home to the Allure Group.
The AG says the firm has twice misrepresented its intentions, claiming it would keep the properties it bought as nursing homes.
Instead the firm wound up selling a Lower East Side home to a condo developer and tried to do the same thing in the Bedford-Stuyvesant section of Brooklyn.
In the Harlem sale, the AG noted that the true identity of the buyers – the Allure Group- only surfaced a year after the sellers first sought permission to sell.
Allure Group bought a non-profit nursing home on Rivington St. in the Lower East Side for $28 million, paid the city $16 million to waive a deed restriction, then sold it for $116 million to a condo developer.
The city Department of Investigation recently criticized the city for mishandling the deed restriction waiver in that sale.
In court papers filed Monday,the AG noted Allure Group's "readiness, once they purchased those nursing homes, to evict the residents, cease operations and sell the vacant properties for residential development at extravagant personal profits."
Neil Steiner, a lawyer for Allure Group, said "The Allure Group has invested millions of dollars in upgrading and improving the Greater Harlem facility to turn it into a five star financially viable nursing home, and they have committed to continue operations for at least five years, and they sought to address any of the NY Attorney General's concerns. We are disappointed that the Attorney General chose, instead, to oppose the sale and risk the closing of this vital facility."
Via source
No related posts found...