---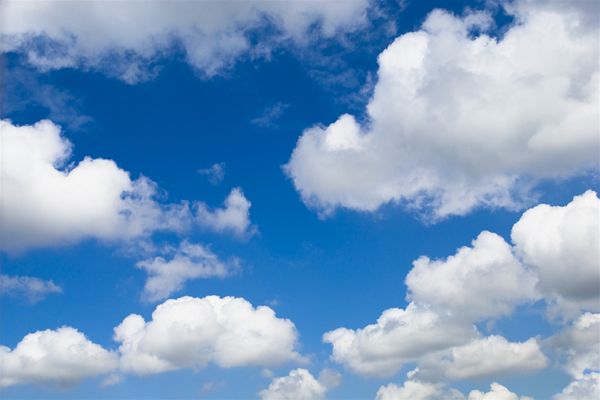 As Monday's United Nations IPCC report warns it is "now or never" for climate action to avoid worldwide catastrophe, advocates and sponsors of the All-Electric Building Act hosted a press conference during ongoing budget negotiations to urge the inclusion of the Act in the final Executive Budget. The State Senate is pushing for a gas ban starting in 2024 for new buildings and the Governor also proposes a gas ban, but the State Assembly led by Assembly Speaker Heastie is currently balking at enacting the landmark move through the budget. The bill, A8431A/S6843B, has the support of 56 Senators and Assembly Members from across NYS.
As the budget remains in active debate, gas ban co-sponsors and advocates called for the bill to pass in order to combat climate change, cut air pollution, reduce utility bills and create jobs. Groups from the #GasFreeNY Coalition and the Renewable Heat Now campaign called on the Governor and Legislature to pass the All-Electric Building Act via the budget, instead of deferring to the oil, gas, and real estate lobbies, as the UN pleads for action in Monday's terrifying report.
"The latest IPCC report is yet another wake-up call that it is 'now or never' for climate action. Yet Assembly Speaker Carl Heastie is flirting with single-handedly killing progress on climate change, holding up the inclusion of a landmark fossil fuel ban via the state budget," said Alex Beauchamp, Food & Water Watch Northeast Region Director. "We don't have time to wait, and we don't need to. Buildings account for almost a third of New York's greenhouse gas emissions, and we have the technology and know-how right now to build fossil-free. Speaker Heastie must listen to New Yorkers demanding a gas ban now rather than cave to the fossil fuel industry's army of corporate lobbyists."
"Fossil fuel companies are pouring lies into our representatives' ears in order to keep us making the same poor decisions we've made in the past," said Assemblymember Emily Gallagher. "But we can't let the decisions of our past dictate our future. Fossil fuels and their money must become unwelcome in New York. What's at stake is enormous and will impact all of us — I urge leadership to put the All-Electric Building Act in the budget."
Assemblymember Chris Burdick said: "In my town of Bedford where I was Town Supervisor, we passed a Stretch Energy Code, pushed to have all-electric municipal buildings, and remade our community house to be all-electric. It's super-efficient from a cost and energy-consumption standpoint. We need to explain to people this makes the greatest sense from the standpoint of saving our planet, as well as for the pocketbook. I am going to be asking the Speaker to make this a priority, to get it through, and to get it enacted."
"The All-Electric Building Act is exactly the kind of legislation the IPCC report calls for, phasing out fossil fuels and electrifying our buildings, the primary source of the greenhouse gas emissions that cause climate change," explained Annie Carforo, WE ACT for Environmental Justice's Climate Justice Organizer. "People of color have been disproportionately harmed by the fossil fuel economy, from the air pollution it produces to the impacts of climate change it causes, which is why we must pass this legislation to provide climate justice for all New Yorkers!"
Liz Moran, New York Policy Advocate for Earthjustice, said, "The message from the latest IPCC report couldn't be clearer — the time to move off fossil fuels and electrify everything is now — and nothing could be more simple than stopping fossil fuels in new construction. The question is, will the Governor and the Legislature heed this urgent call from scientists, or will they succumb to the same old fossil fuel industry tactics? If New York is truly committed to meeting its climate mandates, the All-Electric Building Act will be included in the final state budget."
"It has been a failure of leadership that New York has waffled on the necessary transition off fossil fuels, and not electrified sooner. But the Governor and Legislature can turn that ship around this session," said Maraki Russell, Project Coordinator with NYPIRG at Nassau Community College. "With the new IPCC report being so dire, I must ask: 'What is the hold-up?' The state cannot wait any longer to enact the All-Electric Building Act. Students are depending on it for our future."
"New construction is the ideal spot to start weaning away from the fossil fuel industry. It sets a precedent moving forward," said Kevin Moravec, President, and owner of Van Hee Heating and Barney Moravec Incorporated. "Here in Western New York, we're already going as hard as we can, engaging with developers and showing them that the technology is often cheaper than installing gas. We ask for the support of the speaker and the governor to make this a reality. The time is now."
"We support the All-Electric Building Act because this law will make sure that our new buildings meet a modern standard that protects our health and the environment," said Avni Pravin, Deputy Policy Director at AGREE. "We need to stop delaying on common sense solutions because that is just going to rack up the bill for ourselves and future generations."
"New York cannot afford to continue 19th-century technology with fossil fuels," said Kim Fraczek, Director of Sane Energy Project. "Despite the bribes and misinformation that corporate utilities like National Grid and others peddle to keep a fossil fuel economy in place, it is clear that New York can lead the nation into the 21st century with the All-Electric Building Act. Renewable energy is already happening. We must ensure it is available, equitably and swiftly, to all New Yorkers to alleviate illness, debt, and climate threats."
"I have a message for the legislature and the governor: New York is ready to electrify our buildings," said Lisa Marshall, Director of HeatSmart Tompkins. "We emphasize the cost, the comfort, the convenience, and the climate benefits of heat pumps. The IPCC report is telling us that building electrification is one of the main pathways, and what a wonderful pathway it is that provides all of these benefits right now while providing a more livable planet for our future. New York is ready, we are ready to go. Let's do this."
A recording of the press conference is available here.
---