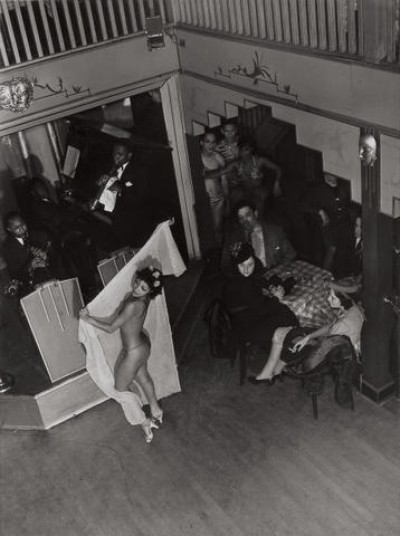 A unique series of photographs taken by Aarron Siskin who documented the Harlem renaissance like one above of a semi-nude dancer above and the dancers below in Harlem, New York, 1937.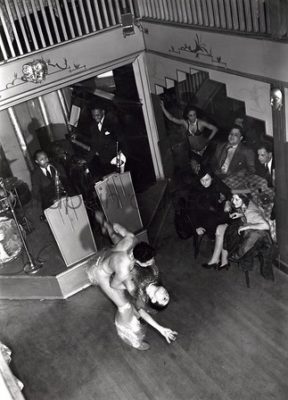 On the same night as the photo above is this top down Siskin photograph of Two dancers in African-like garments.
The entertainers work as couple sit at the table checking out the performers as they lean forward and back – so close they could almost touch the entertainers.
Aarron Siskin lived from 1903 to 1991. Via source
Get more Harlem History here.
---
Become a Harlem insider - Sign-Up for our Newsletter!
---
Related Articles
---
VIDEO
---
"Dr. Harry Delany is a renowned Harlem born and raised surgeon, the son of the great jurist and civil rights leader, Hubert Delany...." This monthly post is made in partnership with Harlem Cultural Archives.