---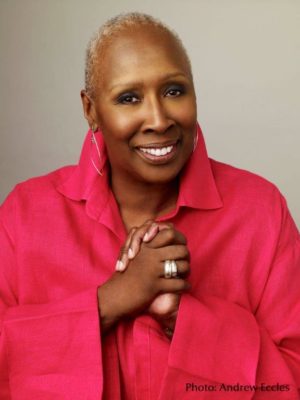 New Jersey City University (NJCU) will present an evening with Judith Jamison – the iconic dancer, choreographer and Artistic Director Emeritus of the renowned Alvin Ailey American Dance Theater.The event will take place  on Wednesday, November 15, 7:00 – 8:30 p.m., at the NJCU School of Business, Skyline Room, Harborside 2, 200 Hudson Street in Jersey City,
As a dancer, Ms. Jamison became one of modern dance's great performers and she was appointed Artistic Director of the company in 1989 at the request of Alvin Ailey, himself. She will reflect on her extraordinary life and the importance of the arts in our culture.
This event is FREE with RSVP and open to the public. The program is part of NJCU's 2017-18 Presidential Speaker series.
RSVP now at http://bit.ly/2yIuUnD for An Evening with Judith Jamison.
For more information visit www.njcu.edu/arts.
NJCU to Present 'AnJamison' Of Alvin Ailey American Dance Theater
---