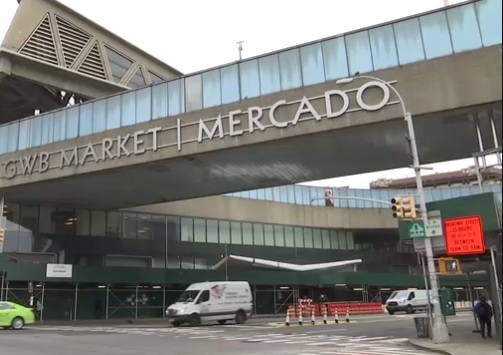 New Jersey Transit (NJ Transit) has announced it will expedite the boarding process at the George Washington Bridge Bus Station in Washington Heights, following the station's reopening, to improve the overall customer experience by getting riders home faster.
When the station opens to customers, cash will no longer be accepted on buses departing the George Washington Bridge Bus Station. Customers will be asked to "Buy Before Boarding" and have their tickets/passes or electronic MyTix ready before boarding the bus.
Ticket Vending Machines (TVMs), which accept cash, credit or debit payments, will be located across from the NJ Transit ticket windows on the Level 3 Bus Pavilion. Customers can also sign up for electronic ticketing through the MyTix feature of the NJ Transit mobile app, which is available free of charge on web enabled iOS and Android devices.
"We have made great strides in improving on-time performance at the Port Authority Bus Terminal, thanks in part to the 'Buy Before Boarding' procedure," said NJ Transit Executive Director Steven H. Santoro. "We know our customers value their time, so expanding this procedure to get customers home to their families as quickly as possible is always a priority."
This procedure is already in place at the Port Authority Bus Terminal in New York and has seen positive results.
By reducing cash transactions on buses, NJ Transit can reduce delays associated with slow boarding and improve on-time performance.
George Washington Bridge Bus Station Renovations
A private developer is redeveloping the George Washington Bridge Bus Station on behalf of The Port Authority of New York and New Jersey, which owns and operates the facility.  This station will feature customer amenities to improve your commute. They include a new air-conditioned waiting area with seating for 125 customers, ticket sales, public restrooms and state-of-the-art electronic passenger information boards. Bus gates are ADA compliant, and customers will no longer need to make a reservation for ADA assistance. Direct access to MTA's A Train and 175th Street Subway Station will be available at a later date.
Via source
No related posts found...
---