---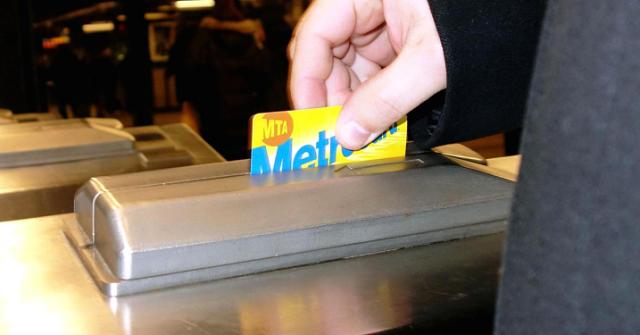 The Metropolitan Transportation Authority (MTA) is looking to end the use of MetroCards in the New York City subway and bus system by 2020, NBC New York reports.
The agency announced this week that it is soliciting proposals for a MetroCard replacement — something that uses "contactless media," like a smart card, or riders' mobile phones.
The idea is to allow riders to "pay fares by tapping a contactless bank card, smartphone, or any mobile device, or MTA-issued smart card against an electronic reader."
Once the MTA finalizes the contract for the MetroCard replacement, it will take the agency just under six years to bring it to life.
Mashable reports that the estimated cost for this project is listed at "over $10 million," which is probably a huge underestimation considering the MTA estimated that same project at $450 million in January2015. MTA-NYCT is accepting proposals for the NFPS from now until the end of June.
This move to introduce a new payment system is one of many advancements New York's public transportation advancements is doing. Wi-Fi is coming to subway stations around the city, and the MTA recently announced upgraded public buses with Wi-Fi and charging ports.
Have something to add to this story? Share it in the comments.
---