---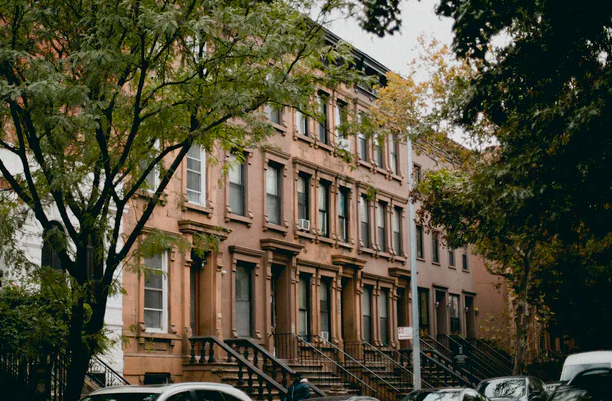 The New York Mortgage Coalition has received a $200,000 grant from Enterprise Community Partners to combat bias in-home appraisals and to help diversify the industry. The grant was part of a Call for Ideas.
In all, Enterprise announced $2.9 million in grants to 10 New York State housing not-for-profits as part of its Call for Ideas Program to support the best ideas of New York State community organizations in innovations that seek to uproot historic and systemic racism that have presented barriers to fair, equitable, and healthy housing.
New York Mortgage Coalition is implementing its "Appraising a Brighter, Fairer Future" program to combat housing appraisal bias and increase wealth in the minority community by removing barriers to BIPOC individuals joining the appraisal profession to create a more diverse workforce that will result in fairer appraisals in minority/majority neighborhoods.
Working with Harlem Congregations for Community Improvement (HCCI), NYMC will raise awareness of the profession, diversify talent recruitment and training, and provide mentorships and scholarships in an effort to create generational wealth and raise the standard of living for underemployed residents of NYC.
The New York Mortgage Coalition's program was inspired by, and is collaborating with, the Appraiser Diversity Initiative, sponsored by Fannie Mae, the National Urban League, and the Appraisal Institute.
"The New York Mortgage Coalition was concerned about appraisal bias long before the issue began receiving national attention," said Rebecca Senn, NYMC Executive Director. "Being chosen by Enterprise Community Partners as one of the awardees for this grant will allow us to launch this program which we hope will become a national model."
The New York Mortgage Coalition hopes that the success of this program will encourage similar efforts in other communities.
For information on the program visit: https://nymc.org/get-involved/appraiser-program.html
The New York Mortgage Coalition (NYMC) is a nonprofit collaboration of financial institutions and community housing agencies focused on expanding the opportunity for responsible and sustainable homeownership to minority and low and moderate-income individuals and families in the five boroughs of New York City, as well as the surrounding counties of Nassau, Suffolk, Dutchess, Orange, Rockland, and Westchester.
NYMC supports its neighborhood-based nonprofit members in their pre-purchase counseling, post-purchase education, and financial literacy programs.
Coalition members provide the public with access to the tools to achieve the dream of homeownership including information on competitive, fixed-rate loans, closing cost grants, and down payment assistance.
NYMC also supports its member agencies who play a leading role in preserving homeownership offering informational workshops and one-on-one counseling to troubled homeowners through foreclosure prevention programs.
Enterprise is a national nonprofit on a mission to make home and community places of pride, power and belonging for all.
To make that possible, we operate the only organization designed to address America's affordable housing crisis from every angle: we develop and deploy programs and support community organizations on the ground; we advocate for policy on a nonpartisan basis at every level of government; we invest capital to build and preserve rental homes people can afford; and we own, operate and provide resident services for affordable communities.
All so that people not only make rent, they build futures. With this end-to-end approach, 40 years of experience and thousands of local partners, Enterprise has built and preserved 793,000 homes, invested $61 billion in communities and changed millions of lives. Join us at EnterpriseCommunity.org.
---