---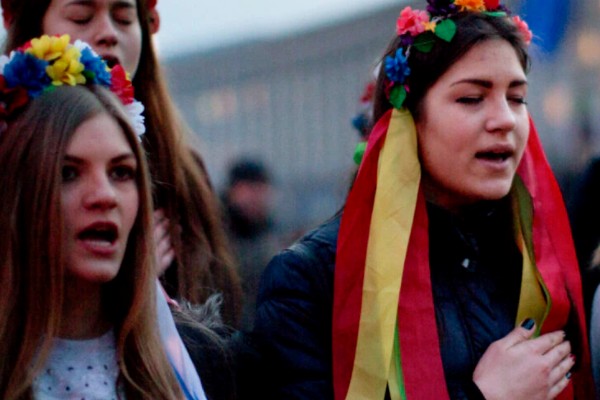 In response to the Russian invasion of Ukraine and subsequent armed conflict and extraordinary conditions.
The New York Immigration Coalition (NYIC) calls for an immediate designation of Temporary Protected Status, or TPS, or Deferred Enforced Departure, or DED, Special Student Relief (SSR) for the tens of thousands of Ukrainians in the U.S.
Additionally, the NYIC demanded the provision of work permits and protection from deportation for Ukrainian noncitizens who cannot be safely returned to their home countries, including over 100 DACA Ukrainian recipients and nearly 2,000 F-1 Ukrainian international students.
When the U.S. responds to conflict, these readily available protections should always be used as both humanitarian and foreign policy tools.
Migration Policy Institute estimates that roughly 30,000 Ukrainians in the United States would be potential beneficiaries of TPS or DED, as they do not have U.S. citizenship or permanent status.
In response to the ongoing crisis, NYS Governor Kathy Hochul issued a statement "welcoming Ukrainian refugees" to New York's shores. NYIC stands ready to support Governor Hochul's efforts and work with our members to ensure all immigrants can thrive in our state.
Murad Awawdeh, Executive Director, New York Immigration Coalition:
"We have all witnessed the horror of civilians cowering from bombs in Kyiv's subway stations, fleeing invading soldiers, desperate for some sort of safety for themselves and their families. But America can and must do more than bear witness to the unfolding tragedy in Ukraine. Washington can start with an immediate 18-month designation of Temporary Protected Status (TPS) or Deferred Enforced Departure (DED) and Special Student Relief (SSR) for the estimated 30,000 eligible Ukrainians in the U.S. The New York Immigration Coalition fully supports Governor Hochul's efforts to make New York a national leader in welcoming Ukrainian refugees. We join the Governor in urging the Biden administration to provide safety and sanctuary to the civilians fleeing violence and persecution in Ukraine. We urge President Biden to take immediate action to provide humanitarian relief."
The New York Immigration Coalition (NYIC) is an umbrella policy and advocacy organization for more than 200 groups in New York State.
We envision a New York state that is stronger because all people are welcome, treated fairly, and given the chance to pursue their dreams.
Our mission is to unite immigrants, members, & allies so all New Yorkers can thrive.
We represent the collective interests of New York's diverse immigrant communities and organizations and devise solutions to advance them; advocate for laws, policies, and programs that lead to justice and opportunity for all immigrant groups; and build the power of immigrants and the organizations that serve them to ensure their sustainability, to improve people's lives, and to strengthen our state.
#Coverage4All is a campaign to expand coverage to all New Yorkers.
The campaign is a coalition of community members, community organizations, health care providers, legal service providers, and labor, immigrant, and health care consumer advocates.
Our objective is to create a statewide health insurance product for New Yorkers who are excluded from eligibility for coverage because of their immigration status, by enacting A880/S1572.
A campaign of Health Care for All New York (HCFANY), #Coverage4All is led by the New York Immigration Coalition and Make the Road New York.
---