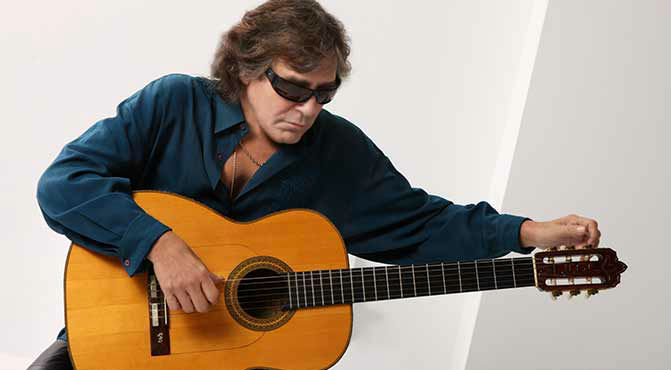 He grew up in East Harlem, he has a Harlem school named after him, his father worked in Harlem, Jose Feliciano's name is synonymous with an international presence that has influenced popular music for more than two generations-a presence that has bridged musical styles in a way that has never been equaled. Jose Feliciano is recognized as the first Latin artist to cross over into the English-language music market, opening the doors for other artists who now play an important role in the American music industry. He has been awarded over 45 gold and platinum records and nine Grammy Awards, including the "LARAS Award for Lifetime Achievement."
His milestone songs include his cover of the Doors' "Light My Fire," which topped the charts globally in 1968; "Che Sarà," a 1971 megasuccess throughout Europe, Asia and South America; and "Feliz Navidad," the Christmas song that has become a beloved holiday tradition worldwide, and was named by ASCAP as one of the 25 Greatest Holiday Songs of the Century!
Sunday, December 18, 2016
Two Shows Get Tickets Here: 3pm and 7pm
Tickets Start at $59
http://www.njpac.org/events/detail/jose-feliciano-feliz-navidad-show
New Jersey Performing Arts Center, 1 Center Street, Newark, New Jersey
No related posts found...