---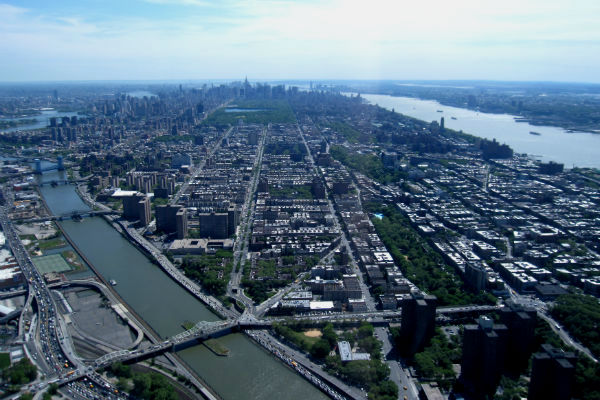 MetroPlus Health Plan today announced new partnerships with the Fire Department of the City of New York, NYC Housing Authority and the New York City Taxi and Limousine Commission to provide New Yorkers affordable health insurance.
Specifically, those who interact with these three critical agencies information about the City's public option health plan and encourage them to enroll in affordable health insurance.
The three large city government agencies interact with more than 700,000 New Yorkers annually. The collaboration between MetroPlus, the health insurance plan of NYC Health + Hospitals, and the city agencies supports the City's commitment to guarantee health care for all New Yorkers and Executive Order 40 signed by Mayor Bill de Blasio in January requiring city agencies to help enroll people in health insurance anywhere where New Yorkers are directly served. These partnerships with City agencies were facilitated in part by the Mayor's Public Engagement Unit, which oversees implementation of the executive order.
"We are proud to work with these new City partners to increase access to affordable, quality health insurance to many more New Yorkers," said Talya Schwartz, M.D., President and Chief Executive Officer of MetroPlus. "These partnerships will help us reach more than 170,000 taxi drivers, 400,000 New Yorkers who live in public housing and the tens of thousands of New Yorkers who interact with the FDNY every year."
"Many New Yorkers who are in need of and eligible for health insurance already interact with the government on a regular basis," said Mayor's Public Engagement Director Omar Khan. "The Mayor's Public Engagement Unit was chosen to oversee the implementation of Executive Order 40 because of our extensive experience in proactive outreach, and I am excited to see other City agencies adopt strategies that make the most of the City's existing resources to help New Yorkers access the services they need."
"Partnering with MetroPlus is a key component of the TLC's ongoing outreach efforts to help connect drivers with services," said Acting TLC Commissioner Bill Heinzen. "Making affordable healthcare available to our licensees – whether at one of our driver events, the MetroPlus desk at our LIC office, or at one of our authorized driver schools – protects and supports drivers and their families."
"NYCHA is thrilled to work with MetroPlus Health Plan and our partner agencies to provide onsite social and wellness programming for our senior residents and their families at developments across the City," said NYCHA Executive Vice President for Community Engagement and Partnerships Sideya Sherman. "Thanks to the de Blasio administration, more public housing residents will now have affordable medical coverage, allowing NYCHA families to receive the health support services they need in their community."
"The health and safety of New Yorkers is so important to the FDNY, which is why we are proud to partner with MetroPlus and our fellow agencies to bring greater awareness about the City's public option health plan," said Fire Commissioner Daniel A. Nigro. "We hope that by sharing this health plan information with visitors at FDNY locations and those who have been transported by our ambulances, more New Yorkers will have the opportunity to obtain affordable health insurance."
MetroPlus is partnering with the NYC TLC on several outreach and enrollment initiatives, including:
On-site insurance enrollment at the TLC Long Island City office and TLC-authorized driver education facility at Kingsborough Community College in Brooklyn;
On-site insurance enrollment and education sessions at Kingsborough Community College for the TLC driver courses; and
Cross advertising on site and via digital and social media platforms.
MetroPlus is partnering with NYCHA on a variety of programs:
On-site Medicare workshops plus social and wellness activities for seniors and others at 8 NYCHA locations designed to lessen social isolation, including:
Bingo tournaments
Senior birthday celebrations
Zumba classes
Health fairs
MetroPlus is partnering with FDNY on a number of enrollment efforts, including:
On-site marketing and health insurance screenings for visitors at FDNY headquarters;
Adding MetroPlus information on EMS Ambulance invoices to assist uninsured New Yorkers to get coverage; and
Cross advertising on premises, as well as through digital and social media platforms.
In April, MetroPlus launched the new city agency collaborations by deploying over two-dozen insurance enrollment specialists to do on-site outreach, education, and enrollment at six NYC Department of Probation offices and 18 new Small Business Services (SBS) Workforce 1 and Business Solution Career Centers. These two government agency offices together serve nearly 55,000 New Yorkers every year.
Since April 2019, MetroPlus has enrolled nearly 2,500 new members directly through its partnerships with City agencies. Currently, membership at MetroPlus stands at nearly 519,000 New Yorkers, with close to 4,000 new enrollees added since the mayor announced Executive Order 40 in January.
MetroPlus Health Plan offers eligible New Yorkers a wide selection of health insurance options, including Medicaid, Medicare, Child Health Plus, MetroPlus Gold for city employees and SHOP for small businesses. The health plan offers access to primary, specialty, pharmacy and other health care services at low or no cost throughout New York City for people of all ages and varied health needs. MetroPlus members enjoy special perks including up to $1,000 in gym reimbursement, a rewards points program to redeem for gifts, and services to address social determinants of health like housing and food insecurity.
Since 1985, MetroPlus Health Plan has built a reputation for providing access to affordable, quality health care to residents of Brooklyn, the Bronx, Manhattan, Queens and Staten Island. A wholly-owned subsidiary of NYC Health + Hospitals, the nation's largest public health system, MetroPlus is the plan of choice for over half a million New Yorkers and has a five-star rating based on the State's 2018 Consumer's Guide to Medicaid and Child Health Plus Managed Care Plans in New York City. The health plan's robust network of primary care doctors and specialists includes many independent community providers. Culturally sensitive, and fluent in more than 40 languages, MetroPlus staff is as diverse as the great city it serves. For more information about MetroPlus plans, benefits, and services, visit www.metroplus.org and join the conversation at facebook.com/metroplushealth and twitter @metroplushealth.
NYCHA's mission is to increase opportunities for low- and moderate-income New Yorkers by providing safe, affordable housing and facilitating access to social and community services. Over 390,000 New Yorkers reside in NYCHA's 316 public housing developments and PACT/RAD developments formerly managed by NYCHA around the five boroughs. Over 190,000 receive subsidized rental assistance in private homes through the NYCHA-administered Section 8 Leased Housing Program. For more information, visit www.nyc.gov/nycha, and for regular updates on NYCHA news and services, connect with us via www.facebook.com/NYCHA and www.twitter.com/NYCHA.
The New York City Taxi and Limousine Commission (TLC), created in 1971, is the agency responsible for licensing and regulating New York City's medallion (Yellow) taxicabs, for-hire vehicles (community-based liveries, black cars and luxury limousines), commuter vans, and paratransit vehicles. The Commission's Board consists of nine members, eight of whom are unsalaried Commissioners. The salaried Chair/ Commissioner presides over regularly scheduled public commission meetings and is the head of the agency, which maintains a staff of approximately 600 TLC employees.
Over 200,000 TLC licensees complete approximately 1,000,000 trips each day. To operate for hire, drivers must first undergo a background check, have a safe driving record, and complete 24 hours of driver training. TLC-licensed vehicles are inspected for safety and emissions at TLC's Woodside Inspection Facility.
The Fire Department of the City of New York (FDNY) is the largest Fire Department in the United States and universally is recognized as the world's busiest and most highly skilled emergency response agency. The Department's main goal is to provide fire protection and other critical public safety services to residents and visitors in the five boroughs. The Department also works to continually educate the public in fire, life safety and disaster preparedness, along with enforcing public safety codes.
Since its inception in 1865, FDNY has helped lead efforts to make New York the safest big city in the nation. This accomplishment requires a steadfast and daily commitment to maintaining the Department's core values. To that end, FDNY members are sworn to serve and protect life and property.
FDNY not only responds to more than a million emergencies every year, its personnel also strive to prevent them by continually educating the public in fire, life safety and disaster preparedness, along with enforcing public safety codes.
---