---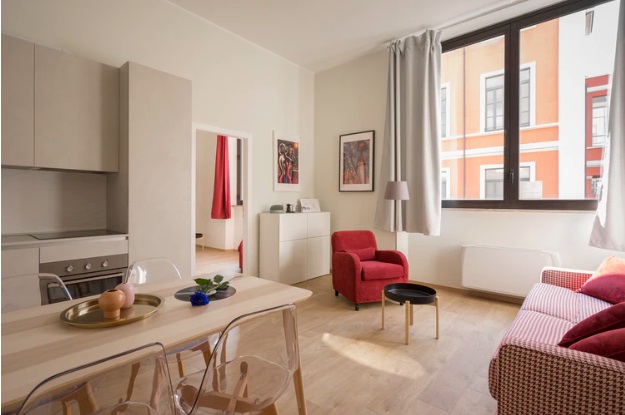 It is impossible to go through life without amassing all kinds of clutter. Some people will even have boxes under their beds or at the back of a wardrobe having never unpacked from the last time they moved home.
You may even have lost a whole room in your apartment to junk and clutter that you never dealt with.
Many people might think they need more space, and look for a new apartment for them to fit everything in, but you can find a lot of space and make some extra money by de-cluttering your home and clearing out your unwanted items and clothes. By taking just a few small steps in the right direction you can soon find yourself with acres of space in your home, and some extra money in your bank account.
Here is our quick guide to clearing the clutter from your apartment and getting yourself a more organized and peaceful space to live in.
De-Clutter and Organize
There is a good chance that you have a lot of important and valuable items and documents mixed in with all the trash that is cluttering up your living spaces. The first job is the hardest, and that is sorting through all the clutter in your home.
A good way to start is to get three empty boxes or bags and label them 'keep', 'sell' and 'trash'. These three categories are pretty self-explanatory, and by sorting through all the clutter you'll soon see that the task isn't as big as you thought it was. The trash box or bag will probably fill up first, you'll be amazed at how much trash worthy clutter was taking up space in your apartment.
Clear Out Your Wardrobe and Old Junk
You can go through your wardrobe with the same mindset; keep, sell or trash. You'll find all kinds of clothes you forgot you owned, and many will probably be too big or small or too out of date for you to wear again.
There are many sites online aimed at people selling their old and unwanted fashions, and there is a surprising demand for old clothes by people looking for something vintage or retro to add to their ensembles.
Go Minimal in Your Living Areas
By cleaning and clearing our main living spaces we can make our apartments a much more pleasant place live and create more space for our lives where we need it most.
You can redefine your living room with the right additions, like tv wall mounts that can free up floor space by putting your television on the wall and keeping cables out of the way. Adding some shelving is also a good idea, so you can have a place for everything, and everything in its place. Finish it off with some decorative storage boxes that you can keep under a coffee or dining table that you can use to store the clutter as it appears and keep your living spaces clear.
Finding extra space in your apartment can be tricky, and if you have lots of clutter and junk inhabiting your spaces with you it can make your apartment a depressing place to live. With a few small steps in the right direction, you can make your apartment a more spacious and enjoyable place.
---