---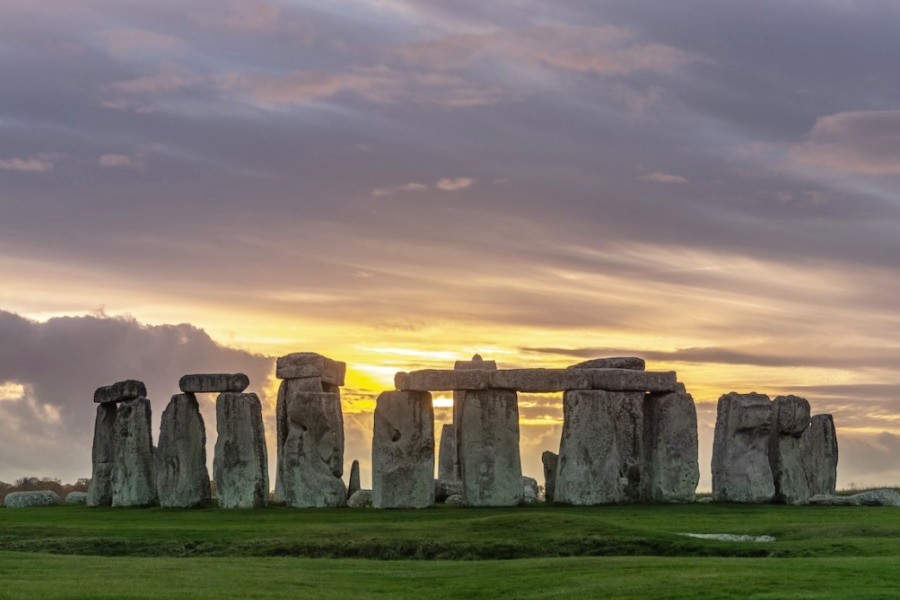 England is a country full of wonder, offering visitors the opportunity to explore its vast and stunning coastline along with charming villages packed full of history and character.
But apart from discovering Northern England's rugged beauty, you can also enjoy traditional afternoon tea in London! If you are looking for glorious castles, unique cuisine, and hospitable locals, you have come to the right place! Read on to discover more about your next destination.
Visit Stonehenge
Standing tall and proud for over 5,000 years, Stonehenge is a truly captivating sight to behold and a marvel of ancient engineering. The colossal Neolithic stones situated in the Wiltshire countryside continue to attract visitors from across the globe, keen to unlock the secrets and meaning behind the monument's existence. If you're planning a visit to this iconic location, don't forget to secure your Stonehenge tickets in advance. This must-visit destination is incredibly popular and buying your tickets online will give you the peace of mind that your entry is guaranteed. So prepare to be transported back in time as you explore the mysteries of Stonehenge, a breathtaking monument that has astounded visitors for centuries.
Spend the day exploring the city of London
London is a city that's rich with history and iconic landmarks, making it the perfect place to spend a day exploring. Getting started with the Big Ben — one of the city's most famous landmarks — is a must. From there, you can head over to Buckingham Palace, home to the British monarch, and witness the Changing of the Guard ceremony. Along the way, take in the bustling streets, intricate architecture, and delicious food that London has to offer. It's impossible to see everything in just one day, but a trip to London is definitely a journey you'll never forget.
Take a walk around the Cliffs of Dover
The Cliffs of Dover offer an awe-inspiring spectacle, with its chalk-white cliffs jutting up out of the brilliant blue sea. Taking a walk around this iconic natural landmark is a must-do activity for anyone visiting England. The views that you'll encounter on this walk are truly breathtaking — the perfect Instagram-photo opportunity. You'll be struck by the sheer beauty and power of nature as you gaze out over the vast expanse of the English Channel. If you're lucky, you may even catch a glimpse of the resident flock of seabirds that make their homes on the cliffs. A walk around the Cliffs of Dover is a chance to immerse yourself in the natural world and experience the wonder and majesty of this country's beautiful coastline.
Explore the Lake District National Park
If you're searching for a getaway destination that's sure to take your breath away, look no further than the Lake District National Park. Located in England's northwestern region, this stunning location boasts some of the most beautiful natural landscapes in the world. From gorgeous rolling hills to picturesque lakes, and from dense forests to untamed wildflower meadows, the sheer beauty of this stunning national park is simply awe-inspiring.
Whether you're an avid hiker or simply looking to enjoy a leisurely stroll amidst the peace and tranquillity of nature, the Lake District National Park has something for everyone to enjoy. So why wait? Plan your trip and prepare to be utterly captivated by the stunning natural beauty of this incredible national park.
Visit Windsor Castle and Leeds Castle
Embark on a journey to England's rich history by stepping back in time and visiting some of its most influential castles. Windsor Castle, the oldest and largest occupied castle in the world, is a place you shouldn't miss on your trip. Its impressive State Apartments, breathtaking St George's Chapel, and beautiful gardens provide a glimpse into the monarchy's lavish lifestyles.
And why not visit the enchanting Leeds Castle, dubbed as the "loveliest castle in the world?" Surrounded by a picturesque and tranquil moat, this magnificent castle has played an essential role in shaping England's history. A visit to these remarkable castles will transport you to a different era and leave you in awe of the country's magnificence and grandeur.
Enjoy the arts and culture scene in Manchester, Liverpool, and Birmingham
From world-class museums and galleries to live music venues and theatres, these cities are rich in history and creativity. Wander through the galleries of Manchester's famed Whitworth Art Gallery or explore the legendary Beatles Story attraction in Liverpool. In Birmingham, you can catch a show at the state-of-the-art Symphony Hall or discover the stunning architecture of the city's historic buildings. Whether you are a seasoned art lover or just looking for a fun night out, these cities definitely belong on your checklist. Don't miss out on the chance to discover the beating heart of the UK's arts and culture scene!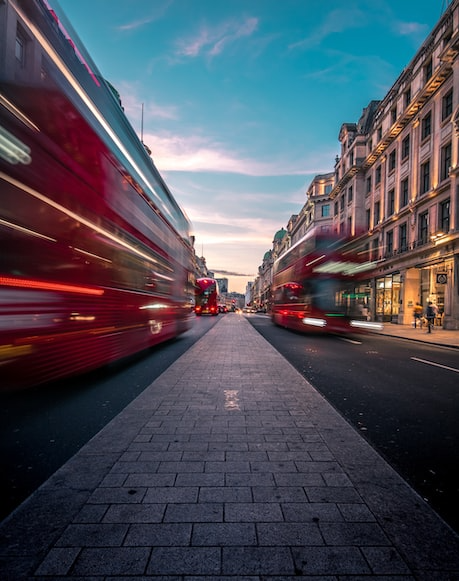 With its mysterious standing stones of Stonehenge, iconic landmarks in London, awe-inspiring cliffs of Dover, picturesque Lake District National Park, and historic castles scattered around the country, England is a truly unique destination!
It doesn't matter if you are staying for a weekend escape or an extended holiday, England's vast array of attractions will surely captivate any traveler.
This content is part of the HWM Partnership.
---