---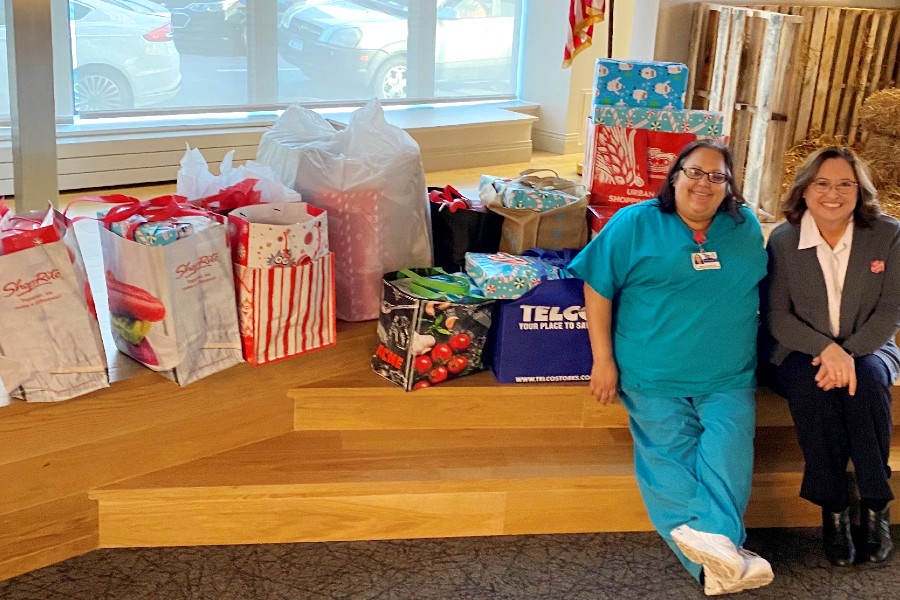 Natalie Fiol, a nurse at Mount Sinai's Morningside teamed up with the Salvation Army to get involved to help not only one child but an entire family around the holidays.
Fiol, who works in the Cardiac Surgery and Critical Care Unit at Mount Sinai Morningside, reached out to a former Mount Sinai Physician's Assistant who now works for the Salvation Army, hoping to get her nursing team involved in the "Angel Tree Program".
The Angel Tree Program within the Salvation Army has children provide a list of gifts they're wishing for during the holidays and from there, donors can help fulfill the children's lists.
Natalie and the Mount Sinai Morningside nursing team didn't just want to help one child, but an entire family in the area this holiday season.
So the Salvation Army in Harlem connected Natalie and the MSM nurses on the Cardiac Surgery and Critical Care Unit with a family of five – two parents and three children in the area who were needing help this year.
Natalie and the team donated desperately needed clothing, household items, kids' gifts, and a Christmas dinner.
Natalie and the other nurses brought all of the donations for the family to the Salvation Army in Harlem on December 19, 2022, which were then given to the family.
Salvation Army in Harlem at The Salvation Army Harlem Temple Corps Community Center, 540 Lenox Ave, 212.862-3900, https://easternusa.salvationarmy.org/greater-new-york/ and The Salvation Army Manhattan Citadel Corps Community Center, 175 E 125th St., 212.860-3200.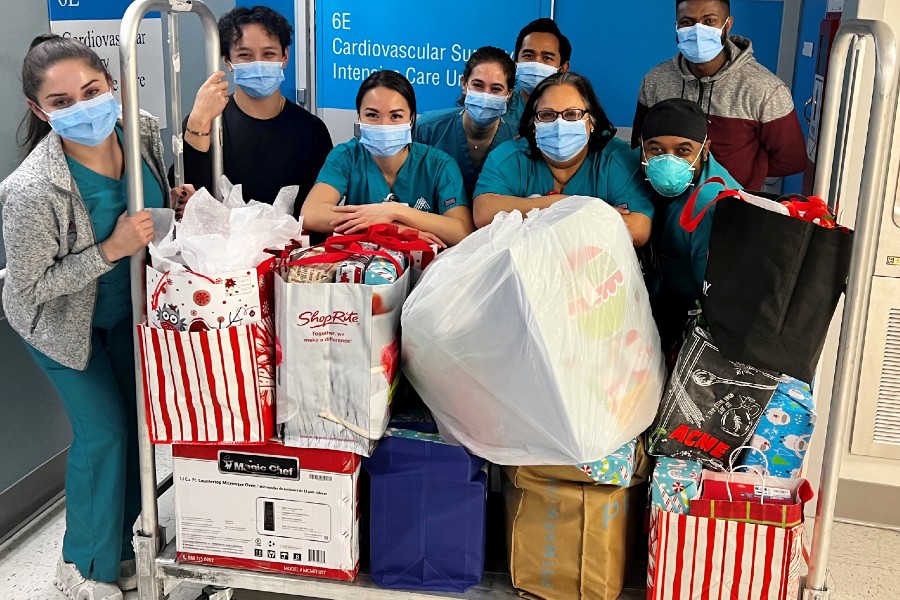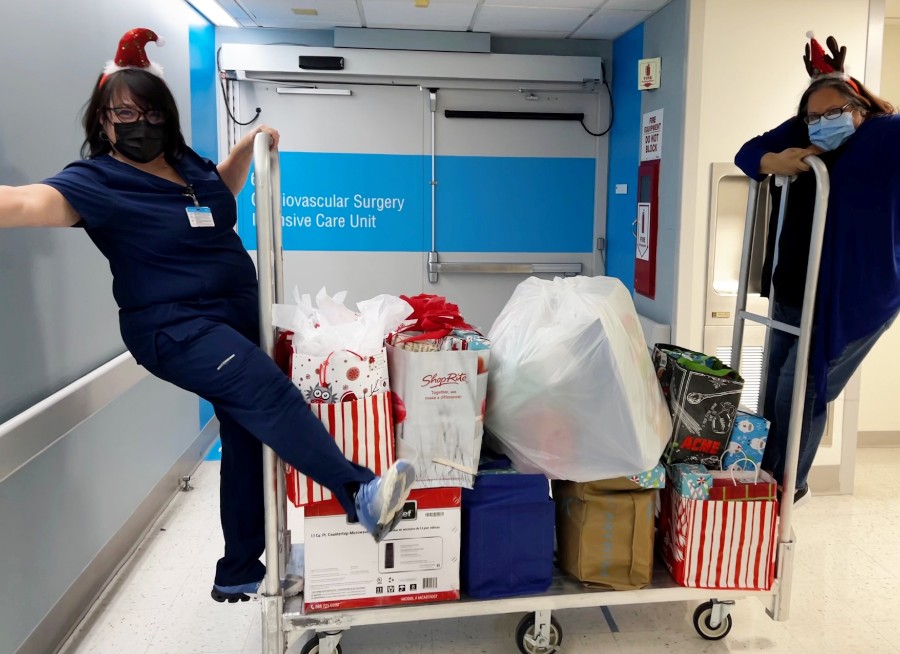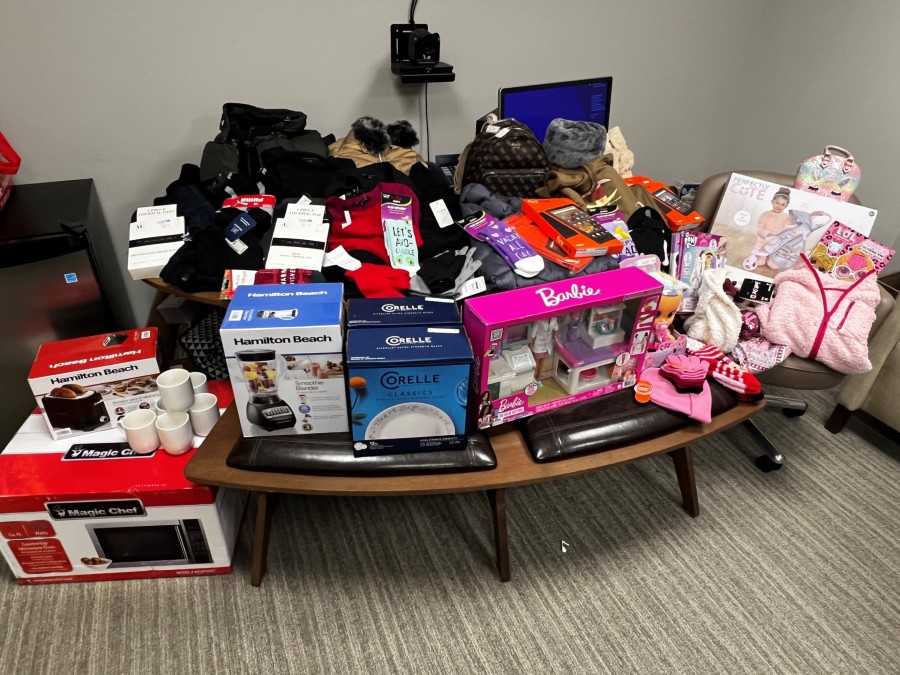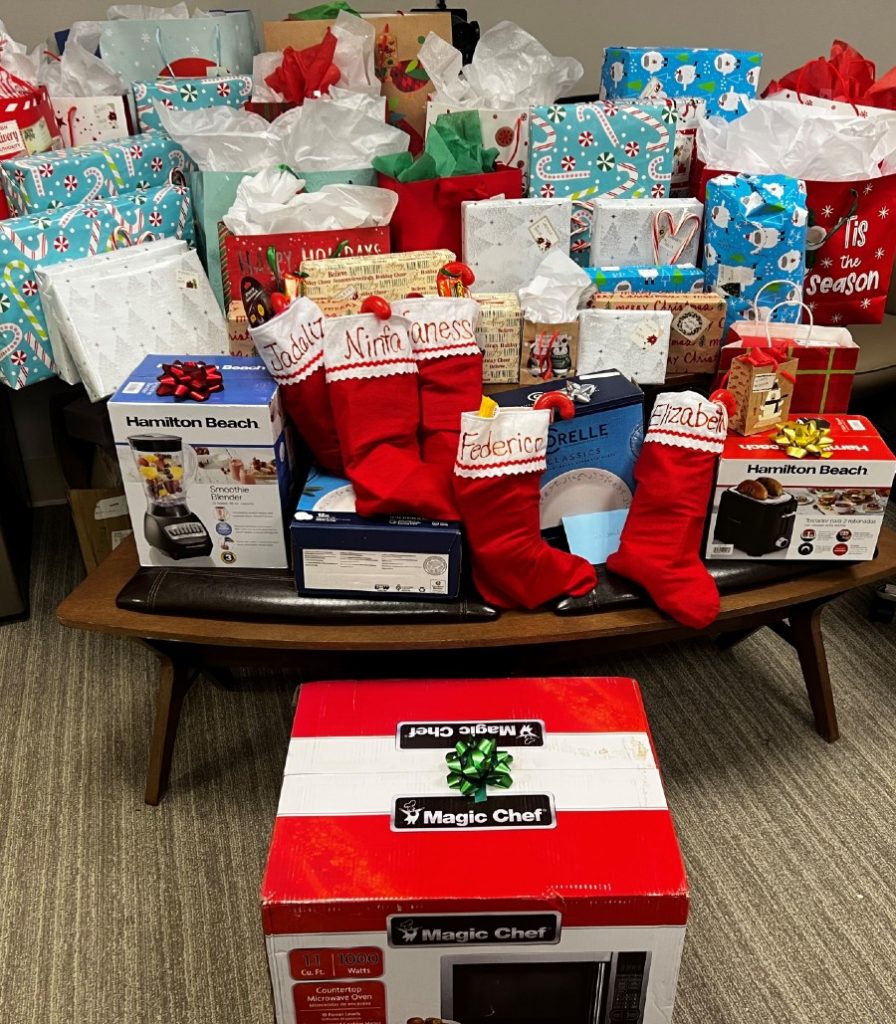 Photo credit: 1) Natalie Fiol on the left. 2-5) Mount Sinai Morningside.
---